CornellTech@Bloomberg: Fresh Perspectives From Women in Venture Capital
CornellTech@Bloomberg: Fresh Perspectives From Women in Venture Capital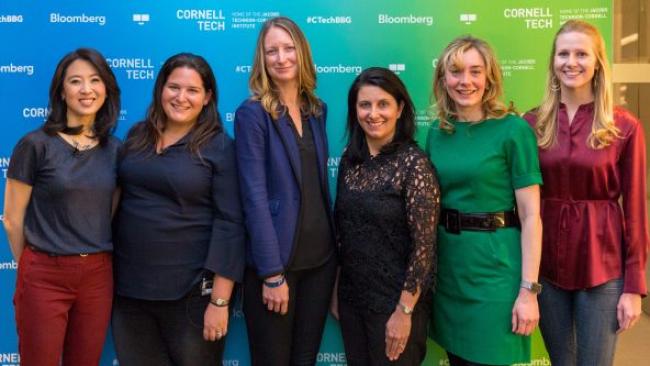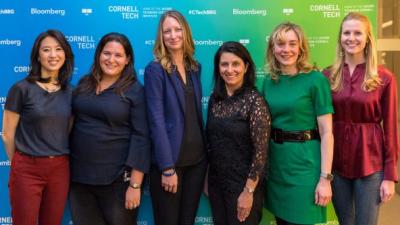 Tuesday, March 6, 2018 - 4:30pm
Venture capitalists from some of NYC's leading VC firms joined Bloomberg, Cornell Tech, and Tech:NYC at Bloomberg's New York headquarters on Wednesday to discuss how to close the gender gap in the technology industry.
Introduced by Bloomberg Beta founding partner Karin Klein, Rebecca Kaden, partner at Union Square Ventures, Beth Ferreira, managing director at FirstMark Capital, and Ellie Wheeler, partner at Greycroft, joined moderator Scarlet Fu of Bloomberg Television on a panel to share their own experiences at the latest installment of the CornellTech@Bloomberg series at Bloomberg.
Click here to read the full story.