Connecting with My Cohort: the Best Part of My Amgen Scholars Experience
Guest post written by Washington University Amgen Scholar Cody Savage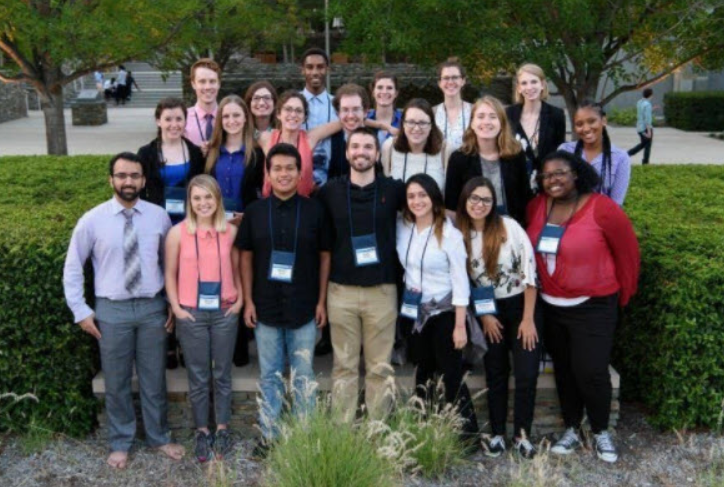 When I was first asked to blog about the most valuable part of the Amgen Scholars Program for me this past summer, I had no idea how to respond. How could I choose from the many great opportunities I had been given? Maybe I should talk about being able to experience life as a graduate student working full time in a lab. Or maybe, I should talk about having the opportunity to explore a completely new research setting and collaborating with some of the best scientists in the world. Or could it be touring the Amgen facilities in Thousand Oaks, Calif., and experiencing firsthand the most cutting-edge research technology available? But the more I thought about it, the more the answer became clear: It was my fellow Amgen Scholars that made this experience special.
I cannot say enough good things about these people. They are some of the brightest, nicest, and most hard-working people I have ever met. And I am honored to have had the opportunity to spend the summer with them.
That said, I'm going to take a moment to mention some of them. (If I had more space, I would talk about them all.)
Wilson (black shirt and blue jeans in the front in the group photo) is a scientist in the truest sense of the word. This guy questions everything. You were just as likely to walk outside and see him reading papers on biophysics as you would to see him reading Nietzsche.
Never have I met someone more excited about research, and life for that matter, than Cassandra (the only other person with their arms around everyone in the group photo). She has a knack for making you feel like you can accomplish all of your dreams and that nothing in this world can hold you back.
Colin (pink shirt in the back in the group photo), or Ginger Lord Bolin MBBornaBk as he requested to be called in this blog, is a man of many talents. By all accounts, he is an excellent researcher, in addition to a musician and great dancer – a skill he made no hesitation showing off at the UCLA symposium afterparty. He also had great comedic sense, as evidenced by his lovely nickname.
Raheel (front far left in the group photo) was described as precociously mature by his research mentor, a description that I find to be very suiting. He seems to operate at a higher level than most. If I did not know any better, I would assume that he is in the 5th year of his Ph.D.
Mara (black coat top right) is modest and liked to pretend like she wasn't on top of everything when she most certainty was. She was consistently the one in our cohort to ask the best questions during discussions. Mara also won the proposal competition that was held between all of the summer research programs at Washington University.
All in all, I can confidently say that the Amgen Scholars Program was the best college experience I've ever had. I wouldn't have changed anything even if I could.
Savage, a senior at the University of Alabama at Birmingham majoring in neuroscience, conducted research as a 2017 Amgen Scholar in Dr. Joshua Shimony's lab at Washington University in St. Louis. He plans to pursue an M.D./Ph.D. with a focus on neuropharmacology.
To learn more about the Amgen Scholars Program, please visit AmgenScholars.com and check out the #AmgenScholars hashtag on Twitter. Follow @AmgenFoundation to stay up to date with all STEM-related news from the Amgen Foundation.