Common Impact Connections Newsletter: National Volunteer Week Edition
Common Impact Connections Newsletter: National Volunteer Week Edition
In this issue: A spotlight on women in leadership, new podcast episodes, cross-sector partnerships at work, and more!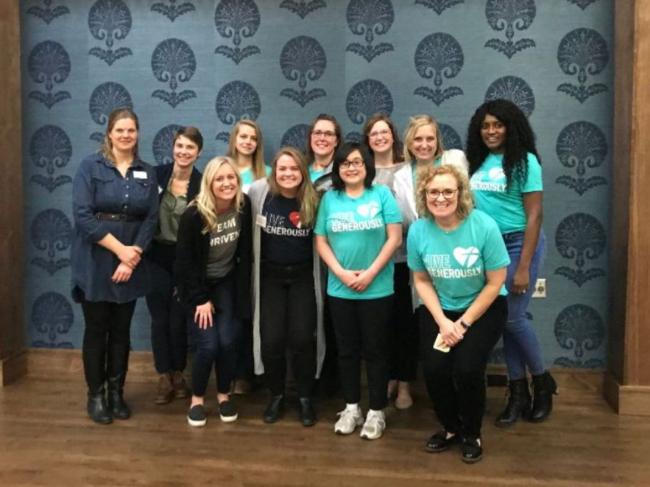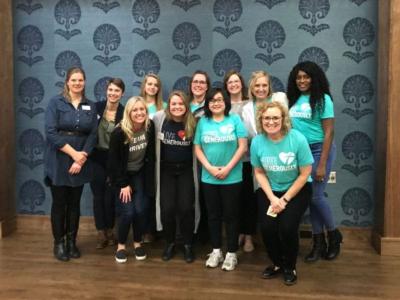 Wednesday, April 10, 2019 - 6:00pm
In celebration of National Volunteer Week (April 7-13), we've been sharing some of our favorite volunteer stories from throughout the year. Follow us on Twitter @CommonImpact to join the conversation and tag us in some of your favorite volunteer moments! We're also using the occasion to spotlight women in leadership. Research tells us that the specific leadership qualities that are naturally strong in women lead to more holistic, thoughtful, engaged and effective leadership. Still, women are significantly underrepresented in leadership positions across sectors. Only 45% of nonprofit CEOs are women (the number drops to 21% for large nonprofits) and 36% of corporate boards don't have any female representation at all. Skills-based volunteering can be one of the mechanisms that society uses to shepherd in a new leadership paradigm, creating a strengthened, conscious and connected workforce that embraces both men and women who are ready to lead "like a girl!"
Check out some of what Common Impact has been doing to support the powerful women at the forefront of this movement:
Omega Institute Partnership: Common Impact has partnered with the Omega Women's Leadership Center to equip female nonprofit leaders with an integrated approach to professional development, personal growth, and social change. By pairing the Omega Institute's model to develop individual leaders with Common Impact's strategies for institutionalizing new leadership development practices, we successfully strengthen the nonprofit sector's ability to recruit, engage and retain strong leadership staff.
Skills-Based Volunteering as the Next Big Idea: In a THRIVE series on "Big Ideas That Might Change The World In The Next Five Years," Common Impact CEO Danielle Holly was asked to provide a recommendation on "future-proofing" our careers. She suggested we focus on building nimble, adaptable skills that can transcend functional areas and industries - skills she often sees women navigate with ease.
Interested in learning more about what is going on behind the scenes at Common Impact?
Find social impact inspiration through our new Pro Bono Perspectives podcast episodes
Our latest podcast episodes celebrate the dedicated volunteers and volunteer leaders who are not only serving our communities, but also finding creative solutions to common nonprofit challenges such as building capacity and retaining volunteers through the creation of programs that play to their interests and utilize their individual talents.
Hear from Common Impact's Danielle Holly and Molly Weinstein about building nonprofit capacity through pro bono service; Gap Foundation's Whitney Hampton on creating cross-sector partnerships for social change; The City and County of San Francisco's Krista Canellakis about making cities more livable, inclusive, and responsive through innovation; MENTOR's Daniel Horgan on leveraging cross-sector experience to create meaningful partnerships; EARN's Leigh Phillips about tackling the savings divide; The Uncomfortable Conversation's Sarah Beaulieu on normalizing conversations about consent, healthy relationships, and advocacy; StepUp Durham's Syretta Hill on the impact of female leadership; and VolunteerMatch's Greg Baldwin about how collaboration and strategic risk-taking can maximize social impact.
See a cross-sector partnership at work: Flash consulting with Thrivent & the International Institute of Minnesota
On March 20th, teams from Thrivent and the International Institute of Minnesota came together for a half-day flash consulting experience with the dual aims of supporting capacity building at the Twin Cities organization and deepening employee engagement within Thrivent's Young Professionals Network.
One of the 28 programs the International Institute of Minnesota oversees is the Medical Career Advancement (MCA) program, which supports adult immigrants enrolled in college nursing programs. MCA was looking for fresh perspectives on how to tell their story to their employer partners, so the Thrivent team provided support by conducting real-time interviews with employers, developing personas for different stakeholders, and iterating content for marketing collateral. The group also dove deeply into the MCA program to better understand what adult immigrants experience at school and at work.
Read about Common Impact in the news
Say hello at an upcoming event and watch our latest webinar
2019 Massachusetts Conference on Volunteerism (May 7): Stop by our booth or join our workshop on skills-based volunteerism at this Massachusetts Service Alliance gathering focused on exploring innovative ways to turn the energy of volunteers into actionable efforts that directly address the state's most pressing needs.
Developing an Employer Brand Through Skills-Based Volunteerism: In this Engage for Good webinar, Common Impact's Krista Van Tassel teams up with Harvard Pilgrim Health Care Foundation's Janelle Woods-McNish to discuss their experiences planning and implementing skills-based volunteer programs and share what they've learned along the way.
Consider giving to Common Impact
Your gift to Common Impact will sustain and strengthen local nonprofits across the country that work tirelessly to ensure that every woman, man, and child has access to quality education, healthcare, housing, food, culture, and more. We couldn't do it without the support of individuals like you who believe in our work and understand the importance of investing in the backbone of the nonprofit sector.
Check out our full newsletter to stay up to date with the latest and greatest at Common Impact!