Common Impact and John Hancock Launch Inaugural Skills-Based Flash Consulting Event
Skills-based flash consulting event provides technology and data support to nonprofit organizations in Boston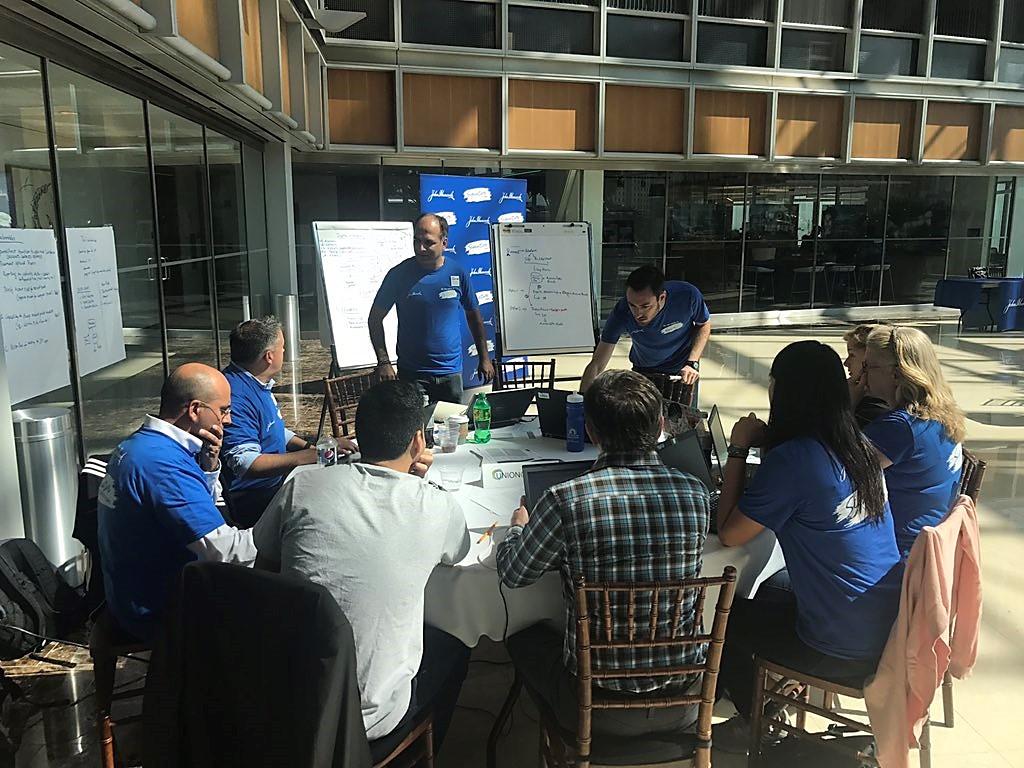 BOSTON, September 26, 2017/3BL Media/ - Common Impact, a nonprofit that pioneered corporate skills-based volunteering, teamed up with longtime partner John Hancock to design its inaugural skills-based flash consulting event in Boston. Structured as a team-based, flash consulting event, John Hancock matched teams of volunteers with five local nonprofit organizations dedicated to developing youth in low-income communities to support projects focused on technology and data, two critical areas of need for nonprofits.
One of John Hancock's philanthropic focus areas is to empower people, especially disconnected youth, to gain the knowledge, skills, and experiences they need to achieve economic mobility. "The Flash Consulting projects were designed to provide sustainable solutions in data and technology so that the organizations can spend less time troubleshooting and gathering data, and more time reflecting and responding to the outcomes of their work. Ultimately, this will deepen the impact they're able to have on economic mobility in their community, " said Danielle Holly, CEO of Common Impact.  
Common Impact has partnered with John Hancock since 2010 on its Signature Skills program that aligns the talents, experiences and development goals of their employees with the specific needs of nonprofit organizations. This program provides employees an opportunity to enrich leadership competencies, develop new skills, and engage more deeply with the company, community and each other.
"The introduction of a new, lighter touch flash consulting model has enabled our company to tap into a broader group of employee volunteers, better equip our nonprofit partners with the resources and know-how for strategic capacity building, and strengthen the overall impact of our Signature Skills program," said Tom Crohan, Assistant Vice President & Counsel, Corporate Responsibility and Government Relations at John Hancock.
During the Flash Consulting event, John Hancock technology and data specialists worked with Artists for Humanity to create an implementation plan to streamline the integration of SurveyMonkey and Salesforce; with Citizen Schools to visualize key programmatic data; with Lenny Zakim Fund to inform their database decision-making process and long-term data management strategy; with Roca to select a data visualization tool to communicate their impact to donors; and with Union Capital Boston to map their existing mobile application to a new Salesforce database.
"As a small organization, our biggest challenge is capacity. The Salesforce mapping project has automated a process for our team and is going to save our CEO hours per month, which is huge for a staff of 4 people! We have come as far as we have because of volunteers who are willing to give their time and talent and we are so grateful to the John Hancock volunteers for lending their expertise to make our processes more efficient." said Laura Ballek, Chief of Networks at Union Capital Boston.
About Common Impact
Common Impact is a nationally-recognized nonprofit that works to build a society in which individuals and businesses invest their unique talents towards a shared purpose: strengthening the local communities in which we live and work. Founded in 2000, Common Impact has partnered with Fortune 500 companies and hundreds of the country's leading nonprofit organizations to create this transformational change through skills-based volunteering. Learn more about Common Impact's services, impact, and clients.
Inquiries please contact Lauren Chasanoff (lchasanoff@commonimpact.org)