Comerica Bank and Grand Rapids Opportunities for Women Host Virtual Business $ense Boot Camp Series
Comerica Bank and Grand Rapids Opportunities for Women Host Virtual Business $ense Boot Camp Series
Boot Camp supports west Michigan entrepreneurs and small businesses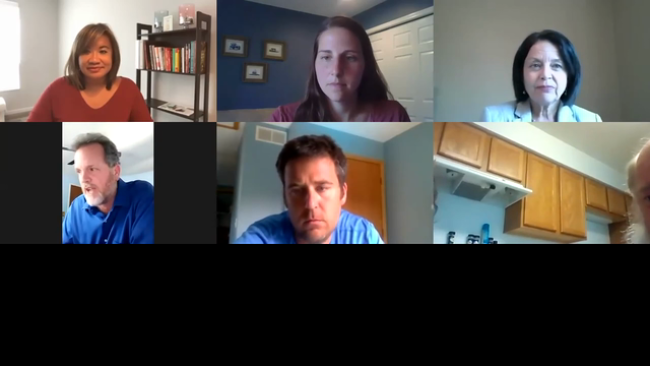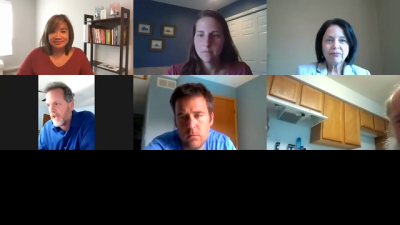 Monday, July 20, 2020 - 2:40pm
Comerica Bank has joined forces with Grand Rapids Opportunities for Women (GROW) to host a three-part virtual Business $ense Boot Camp, including three events aiming to provide resources and support to small west Michigan businesses as they recover and reopen amid COVID-19.
"Comerica remains committed to supporting small businesses and entrepreneurs in Michigan," said Debra Van Hevele, Comerica Bank senior vice president, retail regional director.
"The global pandemic has created devastating challenges for business owners. Comerica's partnership with GROW and our Business $ense Boot Camp will allow participants to connect with valuable resources and interact with like-minded entrepreneurs that will offer an opportunity to provide clarity and renewed energy to tackle small business goals."
The first session of the series launched June 30.
Michael Demartelaere, assistant vice president and external affairs manager, and Marci Chapin, vice president and relationship manager in the Grand Rapids business banking group, presented on behalf of Comerica and focused on cleaning up a credit report, preparing for access to capital and understanding how credit history effects business operations.
The next two sessions will take business owners and entrepreneurs on deep dives into further understanding a business' financial statements.
July 28: Understanding Your Financials – Part 1. How to read, review and understand balance sheets, PNLs and other key business statements. Register here.
August 25: Understanding Your Financials – Part 2. How to read, review and understand balance sheets, PNLs and other key business statements. Register here.
"Now more than ever we are committed to expanding the resources that we provide to west Michigan entrepreneurs spanning nine regional counties," said Bonnie Nawara, GROW CEO. "We are honored to partner with Comerica to provide small businesses with connections and professional services to help grow and recover from the pandemic."
GROW is focused on current and aspiring business owners at various stages of business ownership. The organization connects entrepreneurs with mentors, business coaches, counselors and peers to help build professional networks. GROW offers professional services that support business assessment, planning, training and education. Additionally, GROW provides business loans and lending options, designed to help entrepreneurs start or grow their small businesses, especially when traditional financing is not available. The organization provided a COVID-19 working capital loan earlier this spring to those whose businesses were directly impacted by COVID 19.
Comerica Bank is hosting Business $ense Boot Camps throughout all of Comerica's markets to aid entrepreneurs and small businesses. Additionally, Comerica Bank and Comerica Charitable Foundation are investing $8 million in COVID-19 relief efforts for small businesses and community programming.