CNH Industrial Is Recognized by the CDP As a Supplier Engagement Leader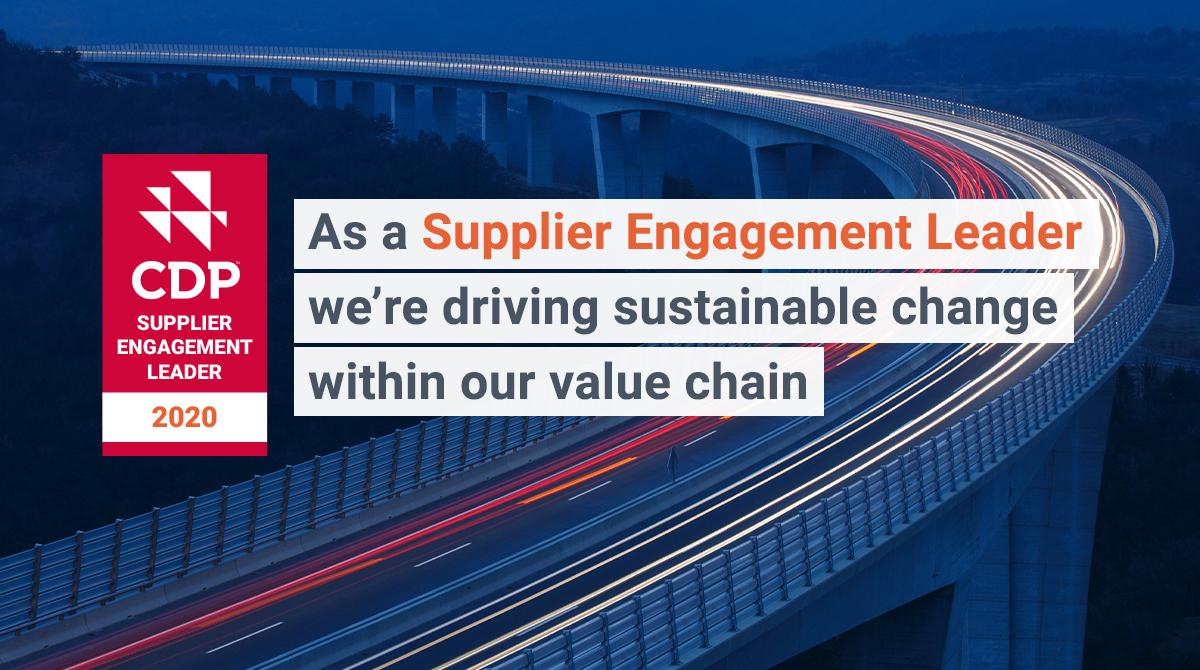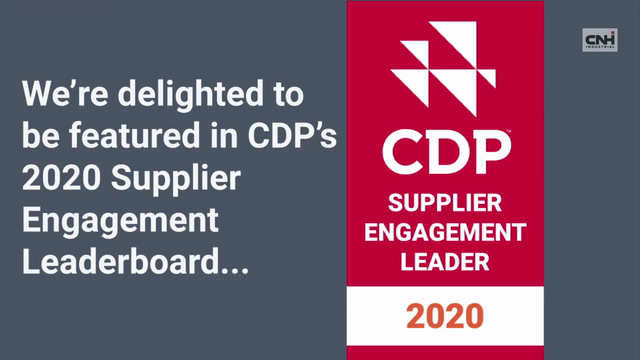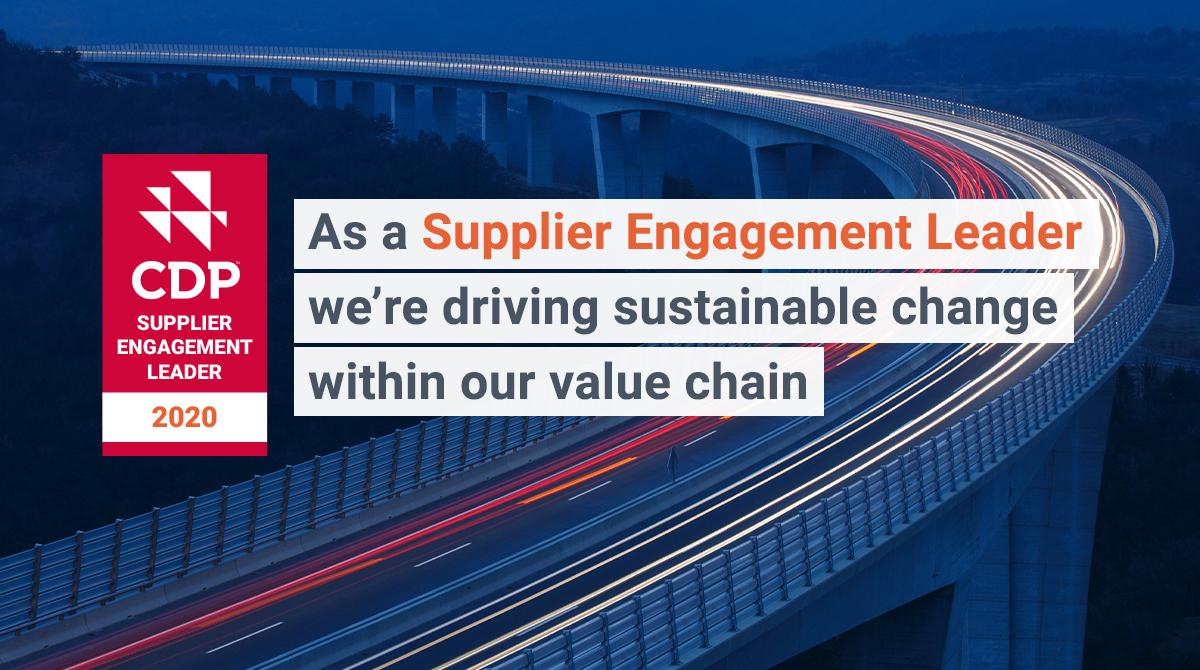 CNH Industrial is proud to have been recognized by CDP as a Supplier Engagement Leader. This follows the Company's 'A' rating and inclusion on the CDPs prestigious 'A List' for tacking climate change, alongside an A- scored in the CDP's Water Security 'A List'.
Supply chain engagement is crucial for building truly sustainable business models. Against the backdrop of COVID-19, CNH Industrial is proud to join nearly 400 companies in earning a place on CDP's 2020 Supplier Engagement Leaderboard. By working with suppliers to reduce their emissions, the Company is helping spark a cascade of climate action across the supply chain.
"Companies' emissions don't end at the factory door. In fact, CDP data shows a company's supply chain emissions are over 11.4 times greater than its direct emissions on average. Meaningful corporate climate action means engaging with suppliers to reduce emissions across the value chain," said Sonya Bhonsle, Global Head of Value Chains, CDP. "Despite the challenges from COVID-19, in 2020 nearly 400 companies achieved a place on CDP's Supplier Engagement Leaderboard. Congratulations to these companies - as a Supplier Engagement Leaders, they are driving the transition towards the net-zero sustainable economy".
The Leaderboard will be part of CDP's supply chain report Transparency to Transformation: A Chain Reaction, which explores the business case for supply chain action and how it improves competitiveness and resilience.
What is the Supplier Engagement Rating?
An organization's average upstream emissions are around 11.4 times greater than their direct operations – which shows how vital supplier engagement is to achieve ambitious climate goals, such as science-based targets.
CNH Industrial, together with all companies which responded to the full version of the CDP climate change questionnaire also receive a Supplier Engagement Rating (SER) in addition to their climate change score. The companies with the best SER are celebrated as Supplier Engagement Leaders – which this year is the top 7% of companies who disclosed to the full climate questionnaire.
The SER provides a rating for how effectively companies are engaging their suppliers on climate change. CDP assesses performance on supplier engagement using a company's response to selected questions on governance, targets, scope 3 emissions, and value chain engagement in the CDP climate change questionnaire. The SER Introduction and SER methodology 2020 are available on CDP's guidance page.
CDP is a not-for-profit charity that runs the global disclosure system for investors, companies, cities, states and regions to manage their environmental impacts