CNH Industrial Employees Engage Community Through STEM@Work
CNH Industrial Employees Engage Community Through STEM@Work
High school students visited New Holland site for an in-depth look at real world STEM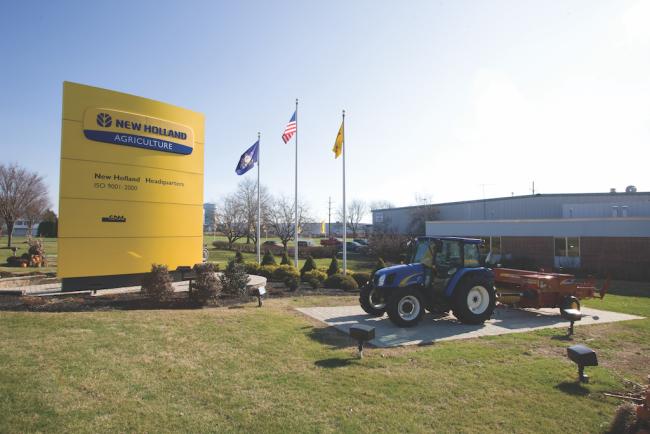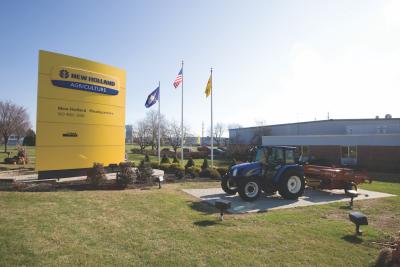 Wednesday, January 12, 2022 - 4:00pm
CNH Industrial brand New Holland Agriculture opened the doors to its New Holland campus in November to 80 high school students as part of the STEM@Work series, a new initiative developed by employees to promote career awareness in the fields of science, technology, engineering and math.
Peter Caddick, CNH Industrial, Global Platform Manager for the Round Baler and Small Square Baler, explains more: "STEM@Work is a cross-functional team of professionals with the goal of both sharing the important STEM work that happens at our New Holland site with our community, and engaging our colleagues in helping students and teachers to see STEM in all its real world applications."
During this visit, the students had the opportunity to speak with employees, who provided a 360-degree look at their careers and working environment. The tour started at the Materials Lab, where employees showed how to test salt sprays and challenged students to work with math problems and to process what heat can do to a plastic or metal part. Prototype shop employees then demonstrated how they test for issues in a sped-up environment.
Students also learned about how software and electronics are integrated into agricultural equipment via a demo of crop flowing through a combine and the electronic components that support the process. To wrap up the tour, employees led a fun game illustrating how radar can be used to help overcome limitations that human operators have in the field, while providing prizes to the top two students. The day closed out with a final stop in the Virtual Reality room, where the Engineering team described how a Round Baler design starts with a CAD model and moves through various iterations of virtual validation before getting ready for the field.
The initiative marks one in a series of activities to come as the STEM@Work group continues to brainstorm new engaging opportunities to build awareness of career paths in our industry. Peter Caddick notes: "If you can do it and see it and hear it, it reinforces that learning experience. The more we can educate parents teachers and students about STEM, the better job we do of developing our own future talent, right here in our community."