CNH Industrial Capital India Provides Financial Literacy Program for Farmers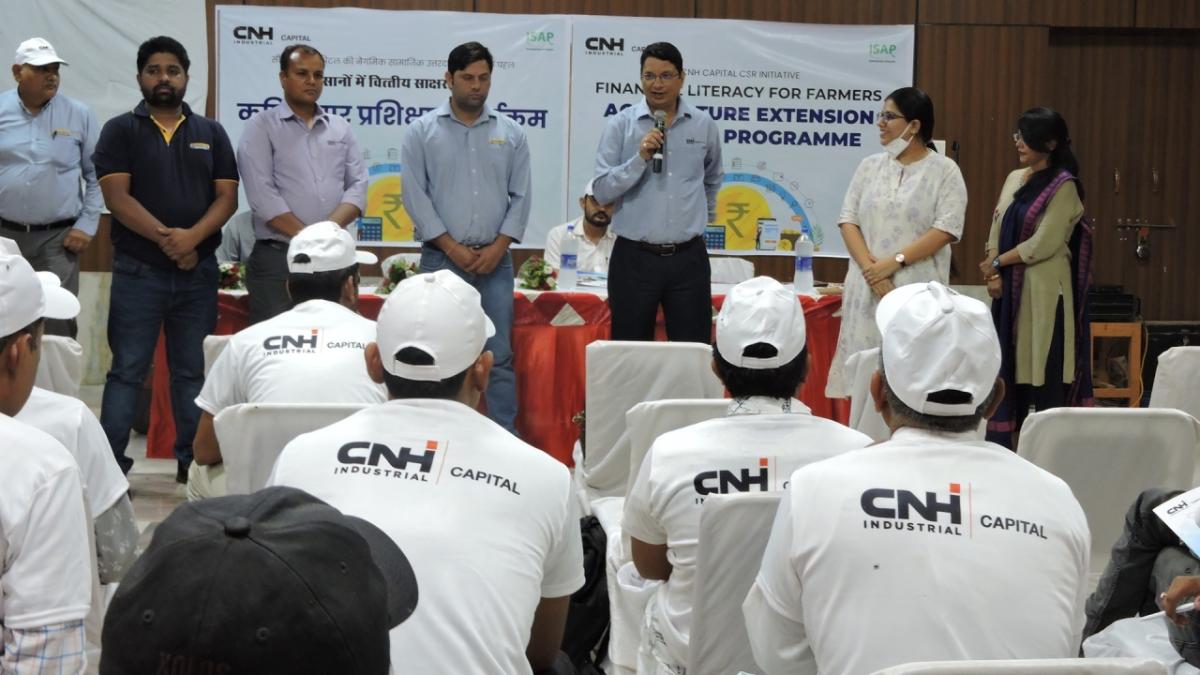 CNH Industrial Capital, the financial services division of CNH Industrial, has launched a Financial Literacy Program to educate farmers in Haryana and Uttar Pradesh. As part of its Corporate Social Responsibility initiative, company experts will train 600 farmers on topics such as Financial Literacy, Farm Mechanization, Biomass Management and State Agricultural Subsidies. The sessions will be conducted in significant farming regions like Bhiwani, Mahendragarh and Charkhi Dadri villages in Haryana; and Sonbhadra and Hardoi in Uttar Pradesh.
Launched on June 15 in the Charkhi Dadri district, this specialized program will develop sustainable practices by initially helping farmers familiarize themselves with the basic concepts of banking, digital payments, insurance, investments, fraud protection and financial planning. A following session will focus on various Government initiatives such as Agricultural/Horticultural subsidies, farm mechanization plans and other value-added approaches. The program's final session will focus on crop residue management, financing schemes for agricultural equipment, and regional subsidies offered by the state government.
Vishal Chaudhury, Managing Director of CNH Industrial Capital India, said: "Educating Indian farmers on emerging technologies, policies and other government schemes will help them ease their financial burden and grow faster. This initiative will raise awareness amongst the farming community about the resources that are available to further elevate their productivity," he added, "We are confident that by the end of the program, the farmers will be capable of better managing their finances and producing in a more sustainable manner".
View original content here.