CNH Foundation Sponsors Habitat for Humanity Women's Build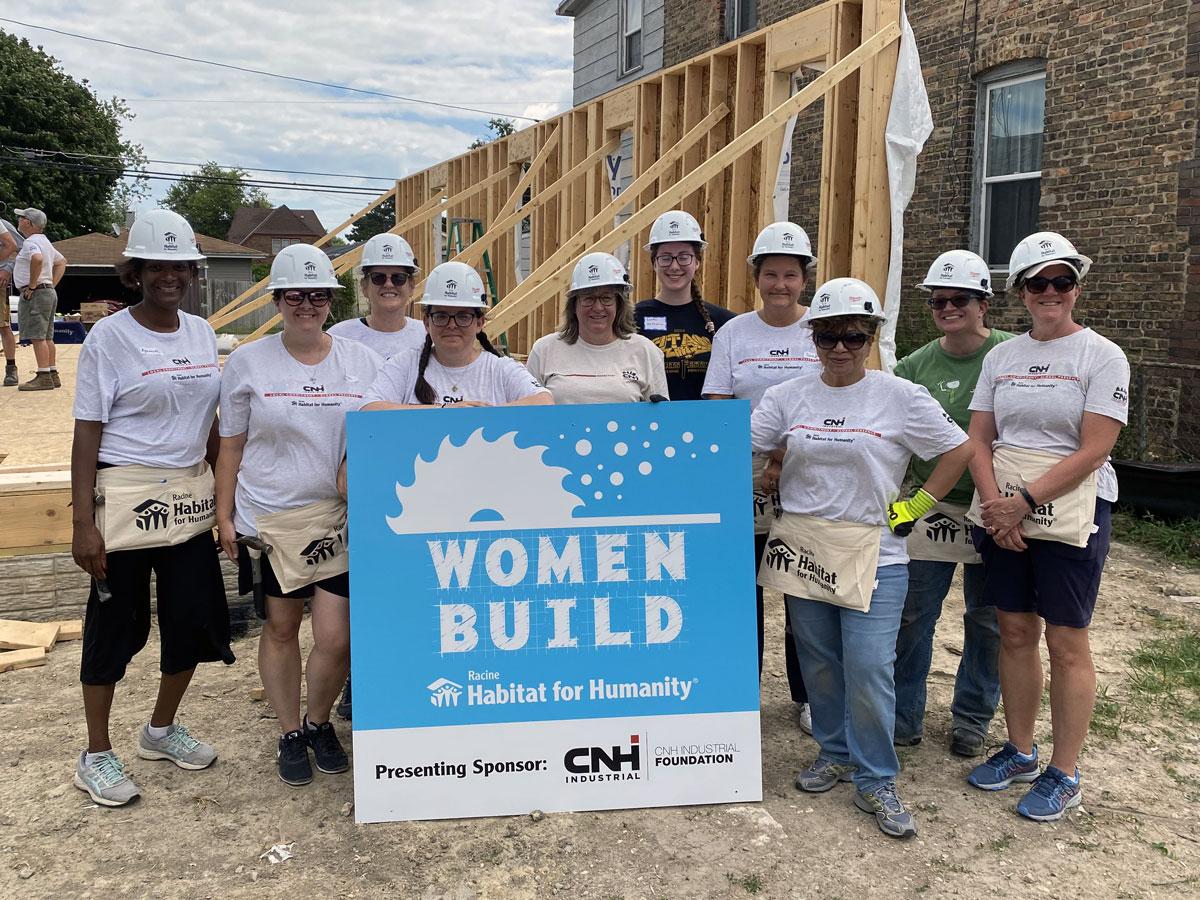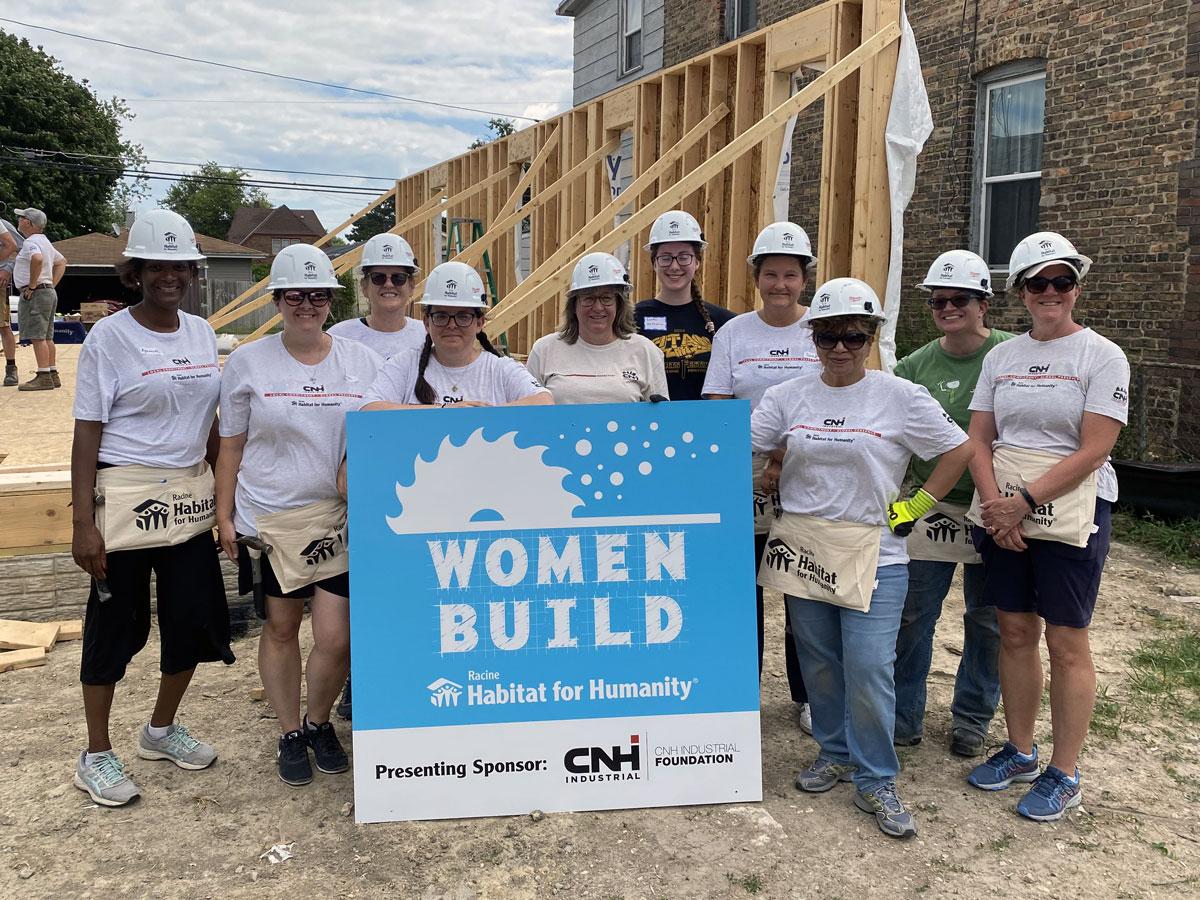 CNH Industrial and the CNH Industrial Foundation, the company's U.S.-based 501(c)(3) philanthropic organization, have for more than 10 years had a strong relationship with the global non-profit housing organization Habitat for Humanity.
Every year, employees have participated in a week-long project, helping to build a home for a family in need in Racine, WI. And, for the past two years, an additional build – Women Build – has brought out women from CNH Industrial to not only solidify their partnership with Habitat for Humanity, but also to help put the spotlight on the ever-growing population and importance of women in the construction field.
As well as supporting the initiative with 18 volunteers from across the company's Racine-based campuses, the CNH Industrial Foundation was also the presenting sponsor for Women Build. As a part of the sponsorship, the Foundation donated $10,000 this year, and also provided lunch to all volunteers that day, including those from other organizations.
"Demonstrating the importance of women in construction is not only good for people to see internally at CNH Industrial, but also out in the public, at large," said Bonnie Sikora, Racine Site HR, CNH Industrial. "This is a really great event."
CNH Industrial Foundation Treasurer Christina Spence, VP General Tax Counsel, Finance kicked off the event with a short speech about the Foundation's commitment to Habitat for Humanity, the pride the company has in their association with the organization, and how Civic and Community Empowerment is a pillar of the Foundation.
"We are committed to fostering diversity, equity, and inclusion in our communities by increasing the availability of affordable housing," she noted. "Women Build really demonstrates these values in action - women building houses to help other women and children. It is also a wonderful and rewarding opportunity for CNH Industrial employees to engage in the community."