Children Learn What It Takes to Keep the Lights On
From trying on safety gear to exploring a bucket truck, this SCE crew teaches kids at Pretend City Children's Museum all about being a lineman.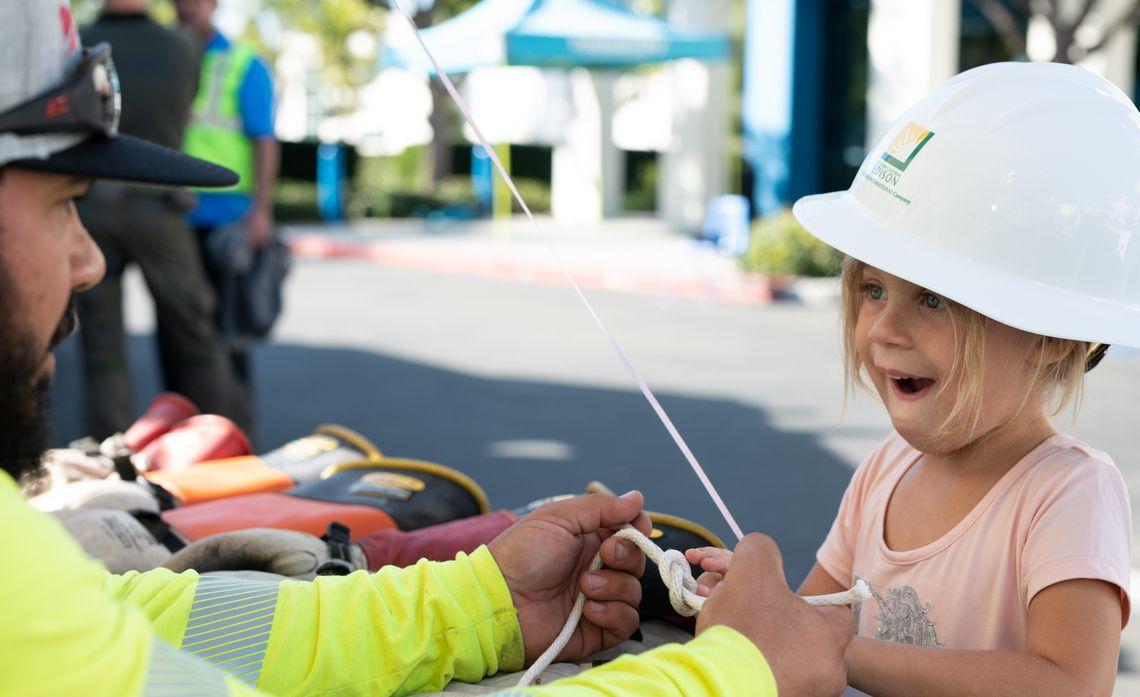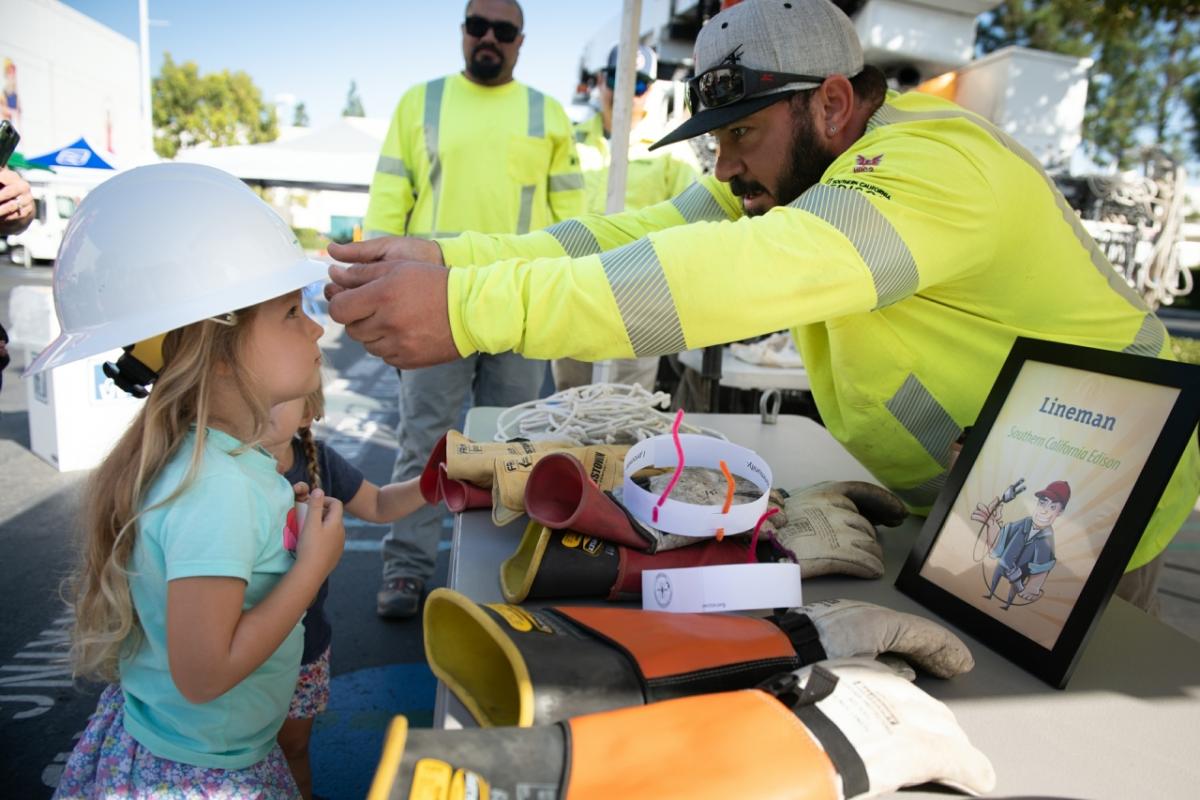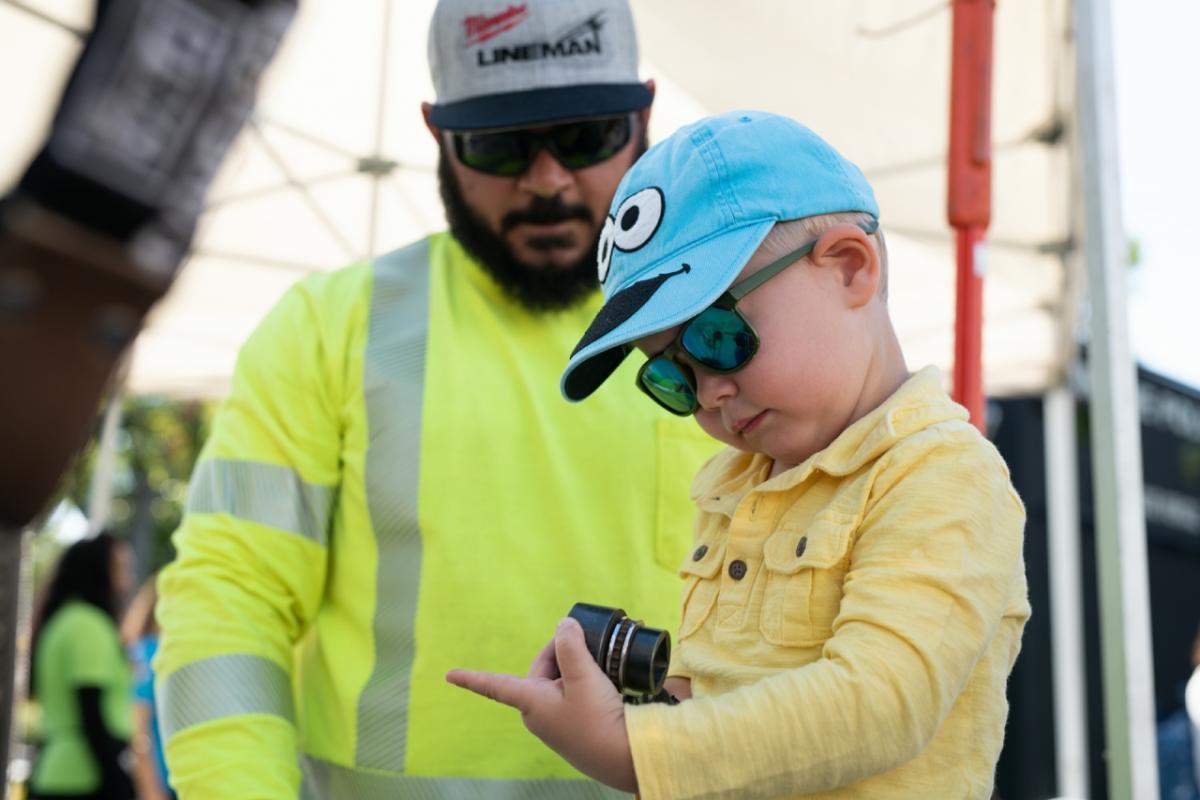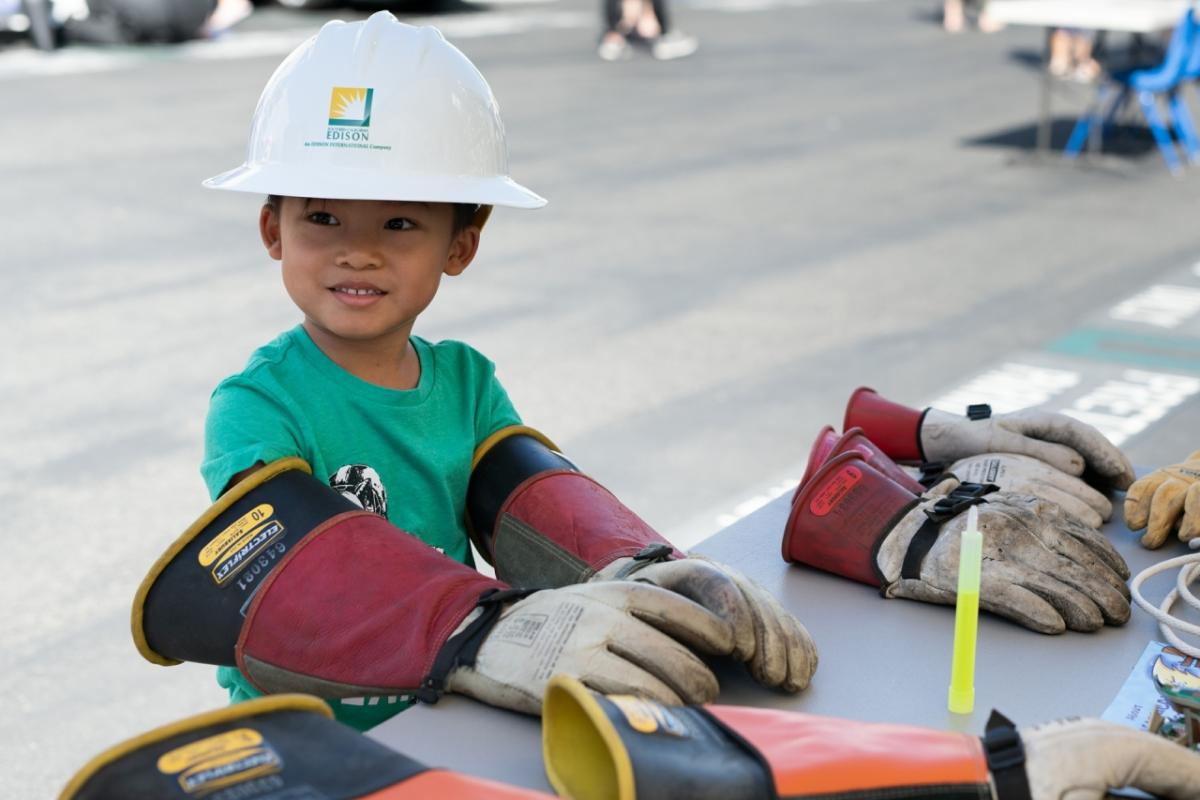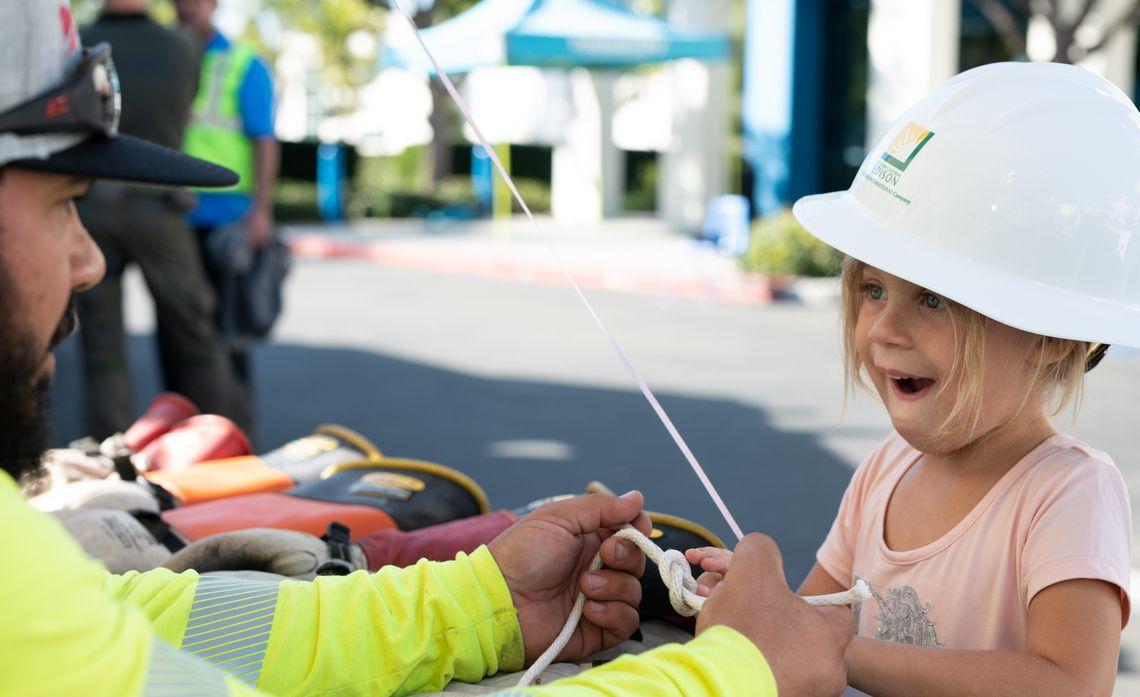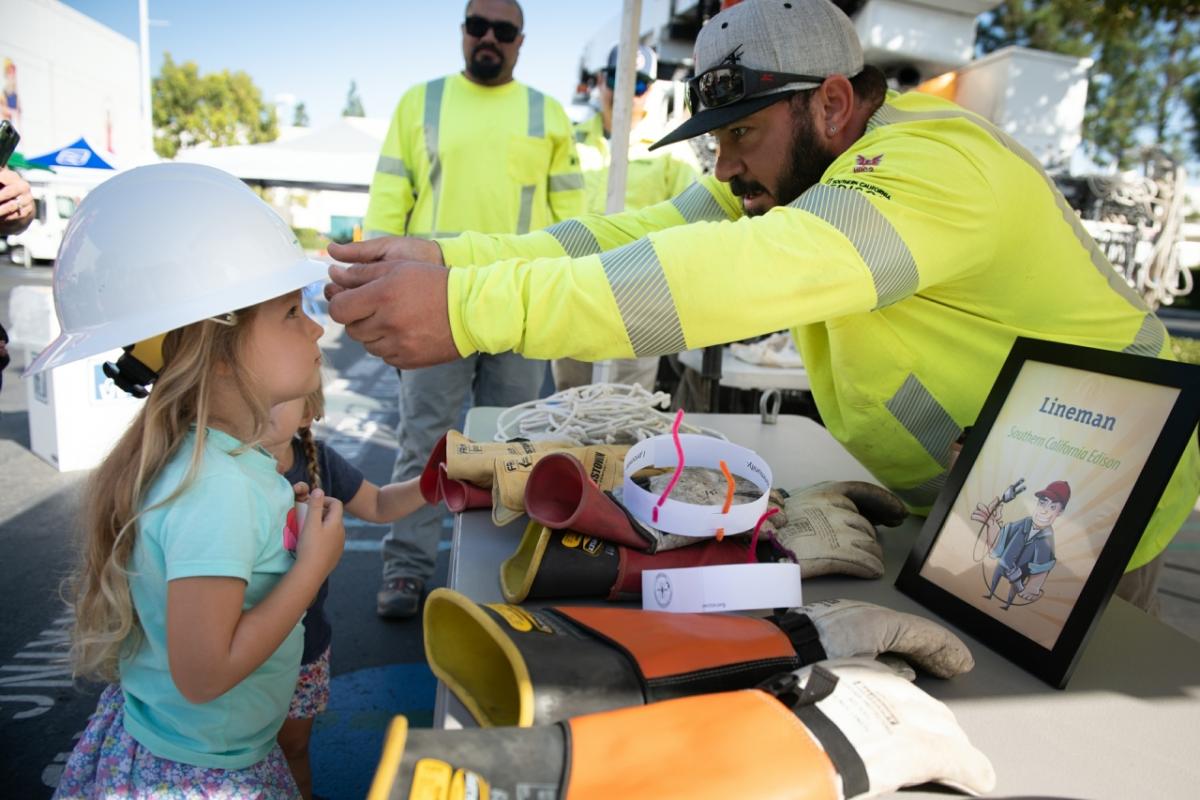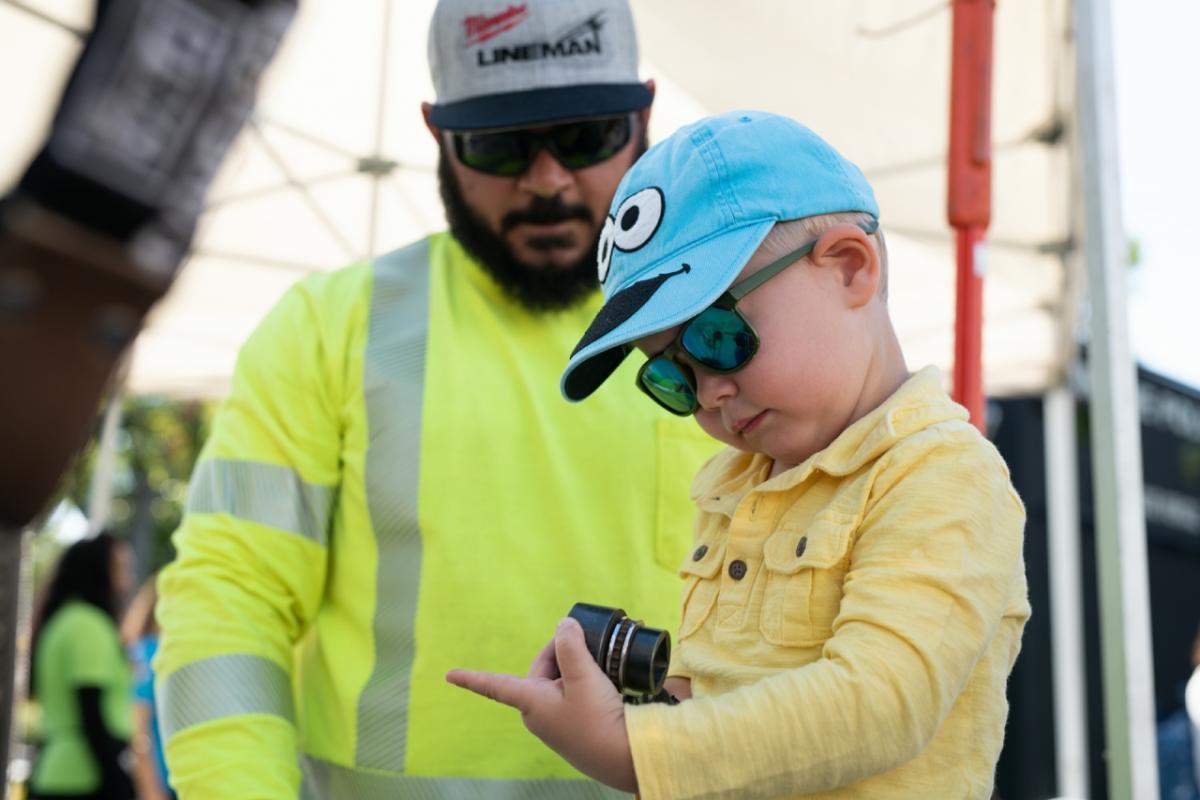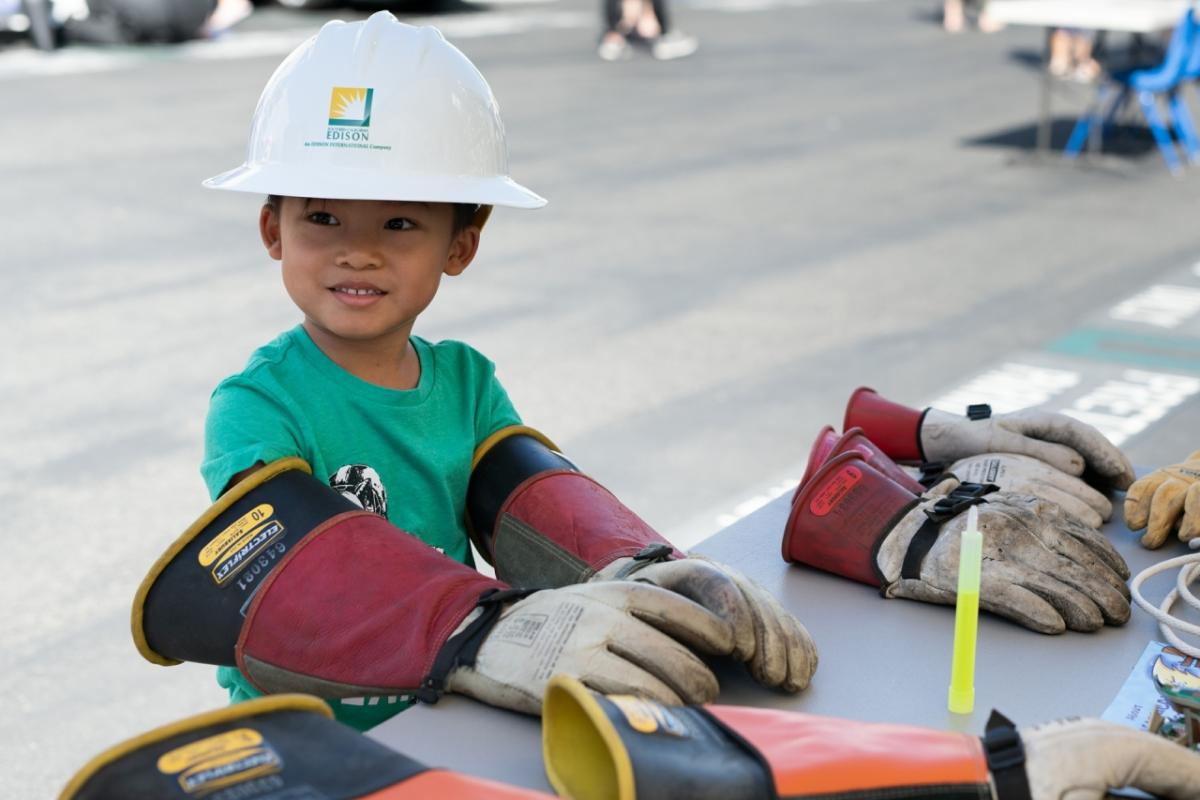 by Taelor Bakewell
"Before I got here, I liked the firetrucks the best, now I really like the big white truck," said 4-year-old Oliver as he stares in amazement at the Southern California Edison bucket truck in front of Pretend City Children's Museum in Irvine. 
SCE's Saddleback District crew got the chance to tell hundreds of children and adults how they keep the lights on and were among 20 other professionals, ranging from park rangers to professional cheerleaders, at the museum's When I Grow Up Day.
Pretend City Children's Museum is a kid-size version of a city with exhibits where children can pretend to be rock stars, scientists, grocery shop attendants and more. The museum hosts When I Grow Up Day once a year to show children the endless professions that are available to them.
"I wasn't able to participate in last year's event," said Perry Williams, an SCE lineman, "but I definitely don't mind taking the time to share what we do with all the kids."
Oliver's mom, Brit Dunn said, "He was here last year and learned that Edison makes sure we have lights and that his tablet can charge. Now every time we drive past an Edison truck, he waves to them!" 
For more information about becoming an SCE linemen, visit: edisoncareers.com