Chez Laurence With Laurence Carr
Chez Laurence With Laurence Carr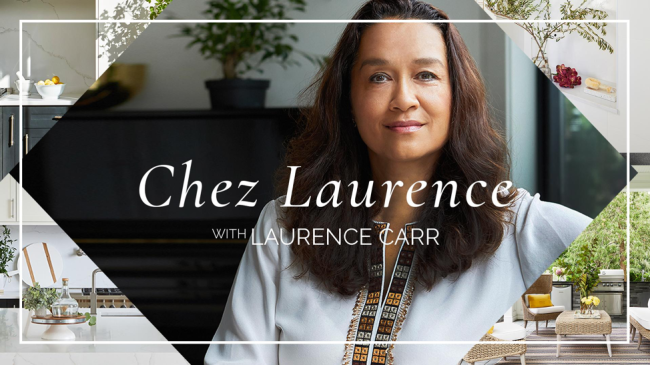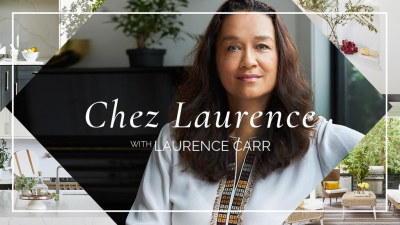 Wednesday, May 19, 2021 - 6:30pm
EarthX and boutique sustainability and wellness-focused interior design firm Laurence Carr Inc are proud to announce their original video series, Chez Laurence, premiering Tuesday May 26th at 7pm CDT/ 8pm EST on EarthxTV
Interior Designer and Expert in Circular Design, Laurence Carr, welcomes representatives from some of the world's foremost pioneers in circularity from the manufacturing, furniture, and textile industries for candid conversations about the importance of sustainability and regenerative approaches to the design process. Through their innovative practices, they're actively helping to slow and aim to reverse the interior and furnishing industry's impact on climate change.
Carr explains, "Circularity specifically refers to how resource cycles work, describing an industrial system that promotes reuse, upcycling (regeneration), and the elimination of waste.
All circular practices are sustainable, but not all sustainable initiatives are circular. The reason I am such an advocate of circularity is because I believe it is the model that best promotes sustainability for the construction and design industries."
Each brand highlighted in this series has embraced circular practices that are restorative and regenerative by nature. They seek to replace the end-of-life concept with restoration, shift toward renewable energy, eliminate the use of toxic chemicals, and importantly, they aim to design waste out of the process entirely. These brands are members of the Sustainable Furnishings Council, a non-profit coalition of manufacturers, retailers and designers dedicated to raising awareness and expanding the adoption of environmentally sustainable practices across the home furnishings industry.
Chez Laurence premieres on May 26th at 5pm PDT / 7pm CDT / 8pm EST on EarthxTV. It will also be available on-demand beginning 24 hours. Click here to view the promo trailer and learn more.
ABOUT EarthX
EarthX convenes the world's largest environmental expo, conference, film festival, and TV channel, and is a member of IUCN, International Union for Conservation of Nature. Founded in 2011 as Earth Day Dallas by environmentalist and businessman Trammell S. Crow, the Texas-based 501(c)(3) nonprofit organization promotes environmental awareness and impact through conscious business, nonpartisan collaboration, and community-driven sustainable solutions. In 2019, the April event drew over 177,000 attendees, 2,000 environmental leaders, and 750+ exhibitors. In 2020, the April virtual event drew over 570,000 live-stream views and reached 171 countries. After an initial web-based launch in September 2020, EarthxTV is now available as an OTT platform on streaming TV services, mobile devices and tablets for balanced, inclusive environmental conversations, programs, emerging media & films. Visit www.EarthX.org or follow us @earthxorg on Instagram, Twitter, and Facebook.
About Laurence Carr:
Laurence Carr is the CEO and Creative Director of her award-winning NYC-based design studio, Laurence Carr, Inc, specializing in wellness and sustainability-focused interior and lifestyle design. Laurence is best known for her signature style: blending wellbeing principles and ancient techniques with contemporary design and smart technology. Laurence is a proud ambassador for the Sustainable Furnishings Council, sits on the advisory board for Thinking Huts, and is an outspoken advocate for advancing circularity in design.
She has been featured in Forbes, The Wall Street Journal, Business of Home, Medium, and more. Connect with Laurence on Instagram, Pinterest, LinkedIn, and Facebook.