Chemours Recognized by Wildlife Habitat Council for Environmental Excellence
Three Chemours Manufacturing Sites Achieve Gold Certification Level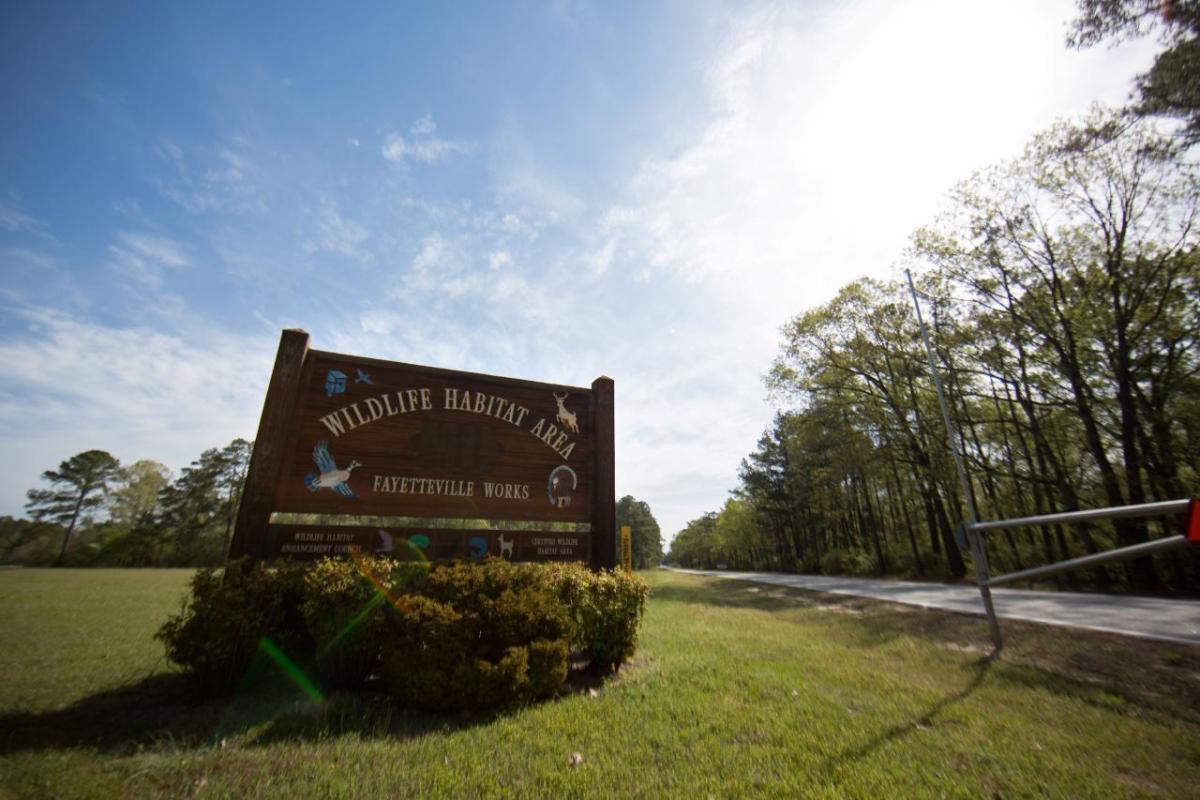 WILMINGTON, Del., April 28, 2023 /3BL Media/ - The Chemours Company ("Chemours") (NYSE: CC), a global chemistry company with leading market positions in Titanium Technologies, Thermal & Specialized Solutions, and Advanced Performance Materials, has earned Wildlife Habitat Council's (WHC's) Conservation Gold Certification® at three of its manufacturing sites. The Gold Certification signifies Chemours' leadership among more than 600 WHC Conservation programs.
WHC's Conservation Certification® is the only voluntary sustainability standard designed for broad-based biodiversity enhancement and conservation education activities on corporate lands. Chemours' WHC programs are site-led, enabling employee volunteers to engage with, and give back to, the local communities in which it operates. Programs include wildlife habitat management, creating or improving habitats, providing conservation education and community outreach initiatives. The WHC conducts an objective, third-party evaluation of programs prior to certifying sites under the program.
"At Chemours, our pledge to community members extends to the diverse wildlife surrounding our sites and the forests, beaches and land they call home," said Amber Wellman, Chemours' Chief Sustainability Officer. "This certification is a recognition of Chemours' commitment to environmental leadership, an important piece of our Corporate Responsibility Commitment goals, and the hard work of our volunteer teams to make our communities stronger and more vibrant."
Chemours has seven WHC-certified sites located in Delaware, Mississippi, New Jersey, North Carolina, Tennessee and West Virginia. In 2023, four of these sites accomplished the necessary work to recertify their programs. Of the four, three received recertification at the gold level and the other at the silver level. The remaining sites will be up for recertification in upcoming years. Together, Chemours' WHC-certified sites are engaged in 67 actively managed WHC projects. Examples include:
Avian projects benefiting osprey, kestrel, bald eagles, and various cavity nesters in Delaware, Mississippi, New Jersey, and Tennessee
Grassland and forestry projects in Delaware, Mississippi, and North Carolina
Pollinator garden projects aimed at supplying critically needed bee habitats at sites in Delaware, Mississippi, New Jersey, and Tennessee
Nature trails creation through the mountains of West Virginia for use as field classrooms by local elementary schools
Projects impacting species management
The DeLisle site, located along the Mississippi Gulf Coast, has a strong history of environmental programming. The property spans 2,600 acres, with more than 2,000 acres dedicated to its wildlife habitat area. The site plans to expand its Least Tern avian program, set up bee colonies in low-traffic areas, and continue its partnership with the Mississippi State University Extension Center to install a living shoreline.
The Chemours Chambers Works wildlife habitat area in New Jersey encompasses approximately 500 acres of fields, wetlands, wooded areas and ponds, providing a habitat for many species of flora and fauna. There are nature trails throughout the area, and the site is exploring opportunities for greater community engagement with the wildlife habitat area.
The Fayetteville Works Plant has approximately 1,500 acres of dedicated wildlife habitat at its site. The local team completed several projects to support the recertification process, including bluebirds, eastern wild turkey, white tail deer, a pollinator garden, and more. Employees continue to engage the local community through its wildlife habitat projects.
Additional Chemours sites certified through WHC include the New Johnsonville site in Tennessee; the Washington Works site in West Virginia (Gold certified); the Newport site in Delaware (Gold certified); and the Hay Road Landfill in Delaware (Silver certified).
Chemours' programs achieving gold certification this year will be recognized at the 2023 WHC Conservation Conference, June 20-21 in Baltimore.