Charging Futures Gathers Pace
By David Wildash, Head of Transmission Charging Review for the System Operator.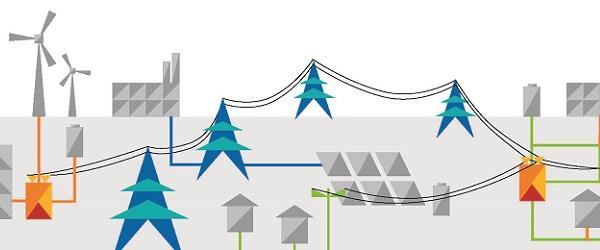 Reforms will enable us to operate the whole system more flexibly and efficiently, to the benefit of the end consumer.
Everyone who uses Britain's electricity network pays to do so in one way or another. Generators pay to move electricity to where it's needed. Demand users like suppliers, or directly connected users such as factories and steelworks, pay to consume power. Ultimately, these costs are passed on to the end consumer in the network cost element of their bill.
Now the rules, or codes, that govern the way the whole electricity access and charging process works are undergoing the most radical changes since privatisation.
It's a hugely complicated task but also a great opportunity. Reforms will enable us to operate the whole system – both transmission and distribution – more flexibly and efficiently, to the benefit of the end consumer.
For the first time, the proposed changes will look at electricity transmission and distribution together, rather than as separate entities.
Why changes are needed
We can take for granted that the complex calculations behind the charging process simply work – but like any complex system, it needs to move with the times.
Britain's energy mix is changing. We're seeing greater levels of renewable energy, the growth of storage technology and more generation than ever before connecting directly to the distribution system. As an example, there are currently more than 30 different electricity generation technologies in use across the network.
In future, the challenge will be to operate the system so that transmission and distribution work more harmoniously together. And it's because we're now considering flexibility and efficiency across the whole system that we need consistent commercial arrangements in place to mirror that change.
Current electricity charging arrangements do not properly reflect this radical shift. In short, they need to change. Without this change, the energy sector is at risk of not attracting the investment and innovation required in the decades ahead.
It's also about fairness. There needs to be a level playing field to ensure that all users of the electricity network are charged in a fair and transparent way, and to minimise any distortions that exist with the current arrangements.
But how can we ensure that every stakeholder has a voice and an equal opportunity to have their say? This is where Charging Futures has an important role to play.
What the programme is all about
Charging Futures is a way of bringing industry together in one place. It's the first and only place where changes to arrangements across both transmission and distribution are discussed in depth. It means all those taking part can learn more about the proposed changes to electricity network charging and play an active role in shaping the future.
The programme is chaired by Ofgem, while National Grid's role as System Operator is to facilitate the debate and to create the right platform so that everyone's views are properly heard. This is in line with our evolving SO role to take on additional responsibilities, which will see the creation of a legally separate Electricity System Operator business within National Grid Group by April 2019.
Feedback from customers on current electricity network charging arrangements is that new and smaller entrants to the market do not find it easy to get involved in the debate about future reform.
Crucially, Charging Futures will enable all network users, large or small, to have a voice in shaping the future because each organisation has a single representative speaking on their behalf.
How Charging Futures works
The programme is divided into several elements. Every quarter we run a Charging Futures Forum which is the focal point for discussions on future reforms. It also provides updates on the progress being made by reviews and the work of task forces that are taking place.
At the first forum we had 64 organisations represented. More than 280 people have also signed up to hear more about the work of Charging Futures.
Ofgem has set up two Charging Futures Task Forces that draw on the expertise of network users to look at access rights and forward-looking charges – to ensure that future charges reflect even more closely the costs that a user incurs on the network.
It's important to say that the work of Charging Futures does not replace the existing process of code modifications. Instead, we are taking a more co-ordinated approach to significant code reform ahead of time. It allows us to take stock, look at the whole process and come up with an agreed approach. We'll then move into the detail through the existing code process.
We also recognise that electricity charging is complex. The technical language used can be a barrier and put off those who would otherwise like to have a say. In the energy sector we are all guilty at times of being buried by jargon and acronyms.
This is why within Charging Futures, we aim to use plain English wherever we can. We're not there yet, but we've made a start.
So, in summary, Charging Futures is all about making the commercial side of using the GB electricity network fit for purpose. In other words, we need to design a solution that works across the whole electricity system. It's a big challenge and we want to involve as many stakeholders as possible in the planning and decision-making.
How to get involved
If you are interested in finding out more or to attend a future forum, you can sign up here. There's also more information about Charging Futures on our FAQ page.
More information:
If you would like to find out more about changes in electricity access and charging, take a look at the Charging Futures website.