Championing Cross-Sector Partnerships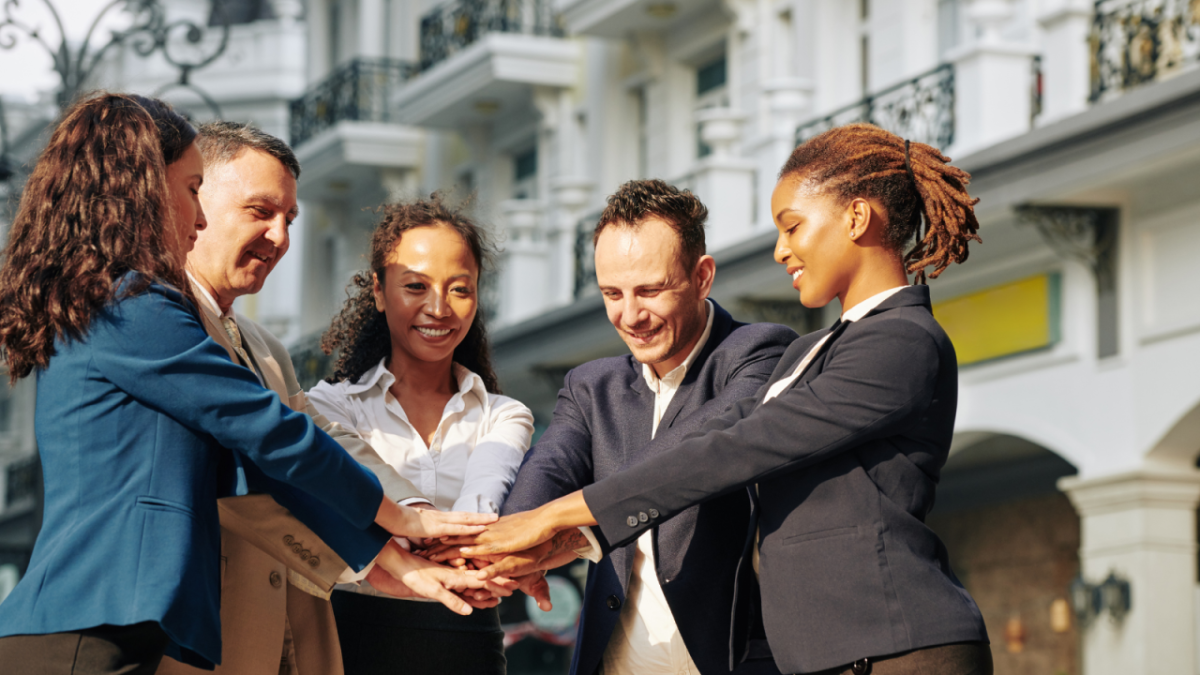 At Common Impact, managing and navigating corporate and nonprofit partnerships is one of our specialties. We've learned valuable lessons about creating collaborative partnerships. Collaboration between companies and nonprofits can lead to transformative outcomes. By leveraging our expertise, corporate-nonprofit partnerships can accelerate solutions to our most pressing social challenges. Maintaining successful partnerships requires ongoing effort and attention. That's why we've identified three key strategies that have contributed to the longevity and effectiveness of these partnerships.
Establish Clear Expectations and Goals: 
By actively listening to our corporate and nonprofit partners, we can understand what they need out of their skills-based volunteering programs with us. This allows us to align our efforts with their goals while ensuring the programs deliver tangible impact. In a successful nonprofit-corporate partnership, the nonprofit and corporate partners should share the same goal: delivering results and strengthening communities.
Establishing clear expectations and goals is fundamental to the success of these partnerships. By openly communicating the partnership's purpose, desired outcomes, and individual roles, we set the stage for a collaborative and impactful relationship.
Remain Flexible and Adaptable: 
Each partner brings a unique set of perspectives, priorities, and approaches. By actively seeking areas of alignment, partners can devise solutions that benefit everyone involved.
Driving forces of creativity and innovation have played a pivotal role in propelling our organization forward. Our clientele is comprised of corporations from a variety of industries, including consumer goods, finance, insurance, energy, technology, and more. We constantly seek opportunities to engage with corporate clients from various sectors who share the goal of making a positive impact. For example, through these strategic collaborations, we have helped enhance the nonprofit sector's technical, operational, marketing, and managerial capabilities through pro bono consulting Programs. Navigating and establishing open lines of communication has been pivotal in paving the way for successful skills-based volunteering initiatives. Embracing flexibility and openness to innovative approaches has ensured mutually beneficial outcomes for everyone involved.
Celebrate Successes and Milestones: 
Celebrating successes and milestones is essential for maintaining engagement, motivation, and a positive partnership dynamic, but it also strengthens the bond between nonprofit and corporate partners. Recognizing and acknowledging achievements reinforces the impact of the partnership and inspires others, attracting additional support and solidifying the commitment to long-term collaboration.
We understand the importance of sharing stories of impact to showcase our partnerships' transformative power and how corporate volunteers help nonprofits build capacity. For instance, we recently highlighted the remarkable outcomes for nonprofit leaders and their organizations, such as Zion Escobar, CEO and President of Freedmen's Town Community Investment Project. By sharing success stories like Zion's, we demonstrate the tangible wins and the positive change that can result from our collaborations.
We also celebrate with our audience by amplifying skills-based volunteering through our signature event, Skills for Cities, held twice a year. This event serves as a cross-sector and cross-company collaboration platform, enabling companies to build nonprofit capacity.
If you would like to learn more about how we help companies achieve their employee engagement and social impact goals, we invite you to visit our events page.
###
About Common Impact 
Common Impact is a national nonprofit that works to build a society in which individuals and businesses invest their unique talents towards a shared purpose: strengthening the local communities in which we live and work. Founded in 2000, Common Impact has partnered with Fortune 500 companies and hundreds of the country's leading nonprofit organizations to create transformational change through skills-based volunteering. Learn more about Common Impact's services, impact, and clients.