Challenging the Status Quo: Meet Martina Spinatsch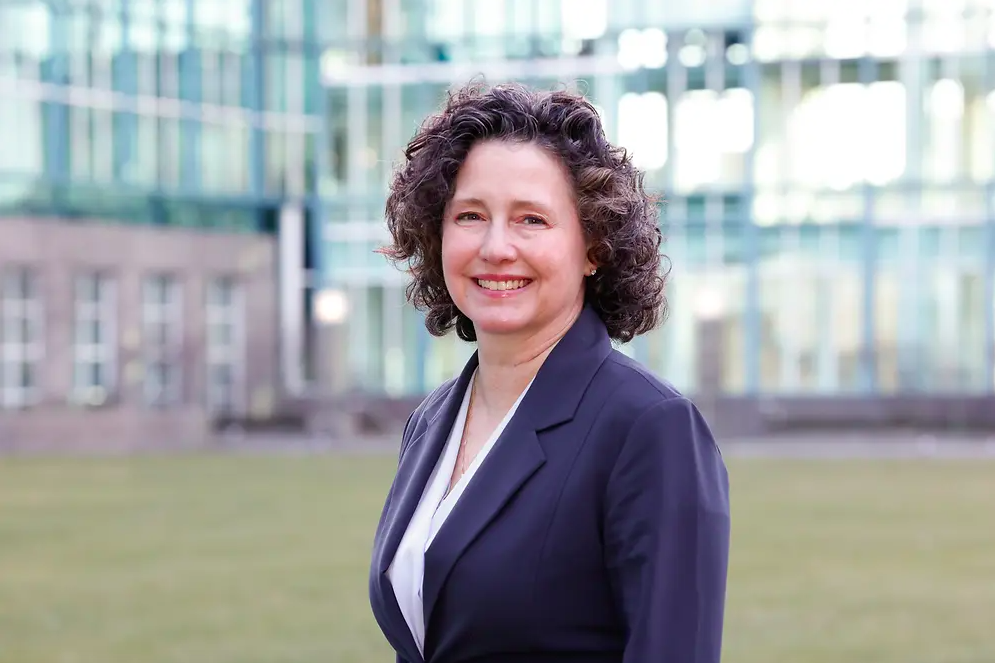 Martina Spinatsch, Senior Vice President, Research & Development, Henkel Consumer Brands North America
In celebration of Women's History Month and the importance of female role models, Henkel North America's Senior Vice President of R&D for Consumer Brands discusses her experience as a woman in STEM and what inspires her most about the next generation of leaders.
Women make up 50% of the world population and influence 85% of all consumer purchases in the U.S. Yet, women still only represent 28% of the workforce in science, technology, engineering and math (STEM), and men continue to outnumber women when it comes to pursuing STEM subjects in higher education.
When it comes to women in STEM, Martina Spinatsch is a pioneering role model at Henkel. As the Senior Vice President of R&D at Henkel Consumer Brands North America, she has worked at the company for nearly 30 years and consistently challenged the status quo for what it means to be a woman in engineering and R&D, while also forging a path for other women to follow.
Her interest in STEM started when she was a child who was fascinated by problem solving and looked up to her father who worked as an engineer. Despite her interest, he encouraged her to pursue a liberal arts degree. While studying at the University of Pennsylvania, she met a woman in the bioengineering program and quickly realized that a career in engineering was her future path.
"Meeting this woman changed the trajectory of my education and career," Martina says. "The design project she was working on seemed so fascinating and tangible – she was actually creating things and solving problems that had the potential for real impact. After talking to her, I quickly realized that's what I wanted to do, and I immediately shifted my focus of study to graduate with a biomedical engineering degree."
This encounter also reinforced to Martina the importance of representation. Not only did meeting a woman in engineering make the prospect of a future career in STEM feel more attainable, it also helped open her eyes to what she could do with this degree and how she could apply her passions for solving problems to help improve lives. However, this did not mean that Martina was immune to gender-based stereotypes and skepticism – in her courses and in her career.
"Three decades ago, there were more stereotypes and barriers that women, in general, had to overcome in the workplace and these were very pronounced in STEM fields," says Martina. "I have seen so much progress since the beginning of my career when I was constantly questioned about whether or not I was serious about taking on engineering work and pushed toward 'softer' engineering roles just because I was a woman."
Instead of feeling disheartened about the misconceptions she faced, Martina was motivated to prove that women can be anything they want to be and do anything they want to do. She has carried this passion throughout her career to make inroads for others.
She was one of the founding members of the Employee Resource Group (ERG) for women leadership at Henkel. She wanted to empower female employees at all levels of their careers and provide them with opportunities for career development, networking and volunteering. Martina partnered with other leaders to secure corporate funding, create bylaws and recruit members. There were so many women interested in participating in mentoring circles and other ERG programs that multiple groups had to be set up to meet the demand.
"When I think about the concept of equity, it always comes back to respect. I believe that if we respect and value all individuals and embrace their talent, more equitable workplaces will become a natural extension," Martina says. "I find that ERGs are a great way to foster equity and respect in that they are safe spaces where people can be their true selves, learn from each other and see a clear path to career advancement."
Martina has personally benefitted from being a part of these groups and helping to advance Henkel's diversity, equity and inclusion journey. "What inspires me most are my Henkel colleagues who are passionate about their jobs and passionate about making a workplace and society that is more equitable and inclusive. They make me excited to go to work every day and make me proud to work at Henkel."
She pays that learning and experience forward by serving as a mentor for the next generation of leaders. From removing roadblocks and making connections with decision makers to providing supportive feedback and advice, Martina is helping to empower others to pursue their career dreams.
Whether you are pursuing a career in STEM or any field of your choice, Martina offers a few words of advice. "Don't be afraid to challenge the status quo and try new things. Say yes to new opportunities because they can open doors you didn't even know were closed. Get involved, gain new experiences. That's how we grow as people, as professionals and as a society."