Ceres CEO Joins Signing of Bipartisan Federal Infrastructure Bill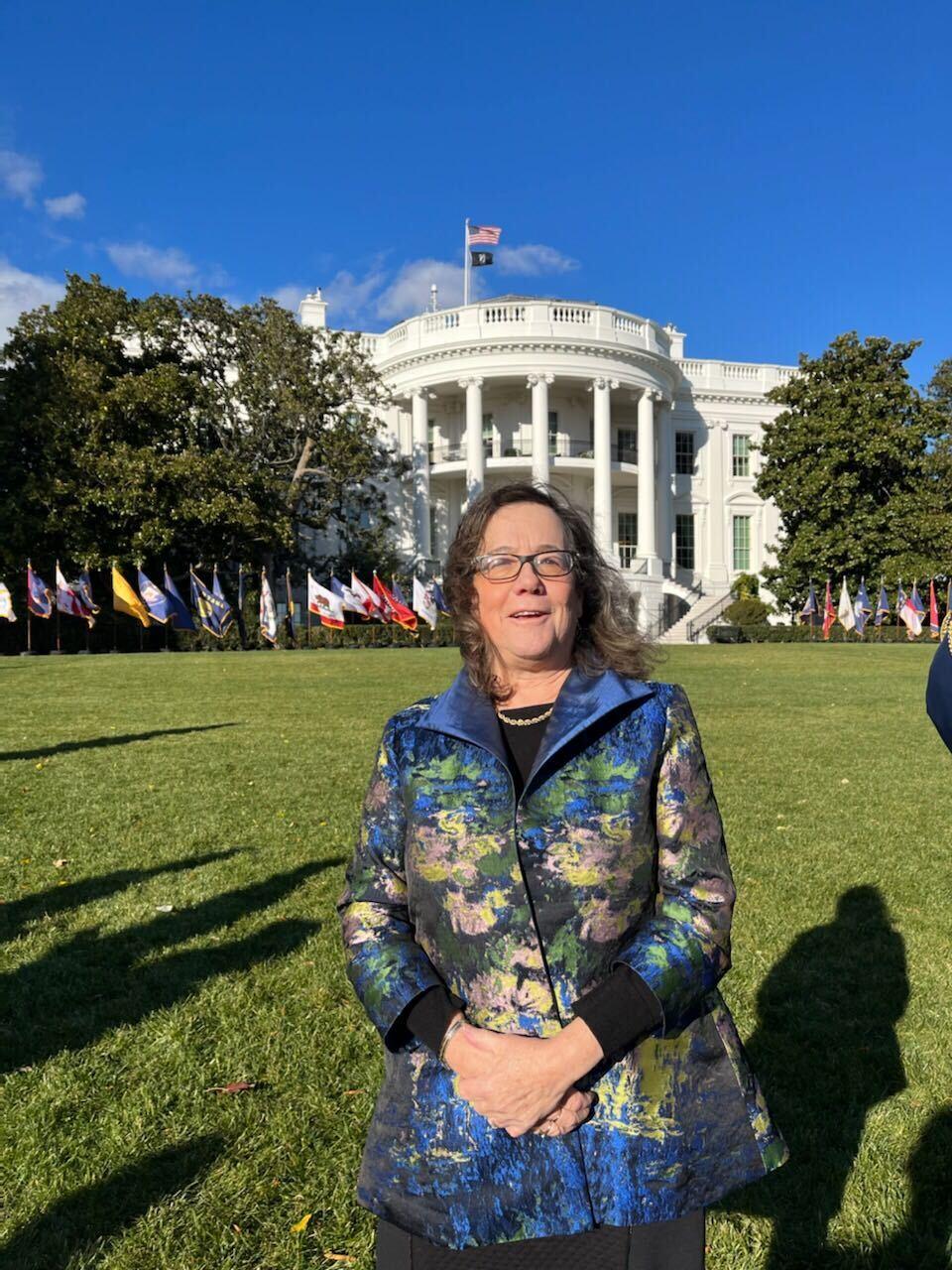 November 15, 2021 /3BL Media/ - Ceres CEO and President Mindy Lubber joined President Joe Biden, along with U.S. Congressional leaders and members of the U.S. business community, at the White House today as he signed the landmark bipartisan Infrastructure Investment and Jobs Act, spurring urgently needed federal climate action in the U.S.
"The Infrastructure Investment and Jobs Act that President Biden signed today is a key first step to ambitious federal climate action in the U.S.," Lubber said after the ceremony. "It includes significant funding for the necessary clean energy, clean transportation, and environmental justice measures that will help our nation begin to tackle the climate crisis, while spurring long-overdue investments that will create jobs and move people and goods more efficiently around our country. We commend the bipartisan group lawmakers who crossed the aisle to work together on this significant achievement. We urge Congress to build on the momentum of this historic moment and pass the Build Back Better budget package to drive the level of investment in an affordable, clean energy future that investors, companies, and communities are calling for to build a clean, just, and competitive economy."
Throughout this year, Ceres has mobilized major companies and investors to advocate for Congress to include strong climate and environmental justice policies in the infrastructure package, as well as the Build Back Better budget reconciliation package. These efforts have included the LEAD on Climate lobbying push in May and the America Is All In coalition's Hill Day in July. Ceres also organized more than 160 companies and investors that signed a letter this month urging Congress to include the strongest possible measures in both the infrastructure and Build Back Better packages.
Lubber has been at the helm of Ceres since 2003, and under her leadership, the organization and its powerful networks have grown significantly in size and influence. The Ceres Policy Network (BICEP) is now made up of more than 75 companies pushing for stronger climate and clean energy legislation. Lubber has received numerous awards for her leadership including the 'Champions of the Earth' award in 2020 — the highest environmental honor from the United Nations. She was also named in Barron's 100 most influential women in U.S. finance two years in a row.
Click here to read the White House Fact Sheet on the Infrastructure Investment and Jobs Act.
About Ceres
Ceres is a nonprofit organization working with the most influential capital market leaders to solve the world's greatest sustainability challenges. Through our powerful networks and global collaborations of investors, companies and nonprofits, we drive action and inspire equitable market-based and policy solutions throughout the economy to build a just and sustainable future. For more information, visit ceres.org and follow @CeresNews.