Celebrating a Successful Pro Bono Week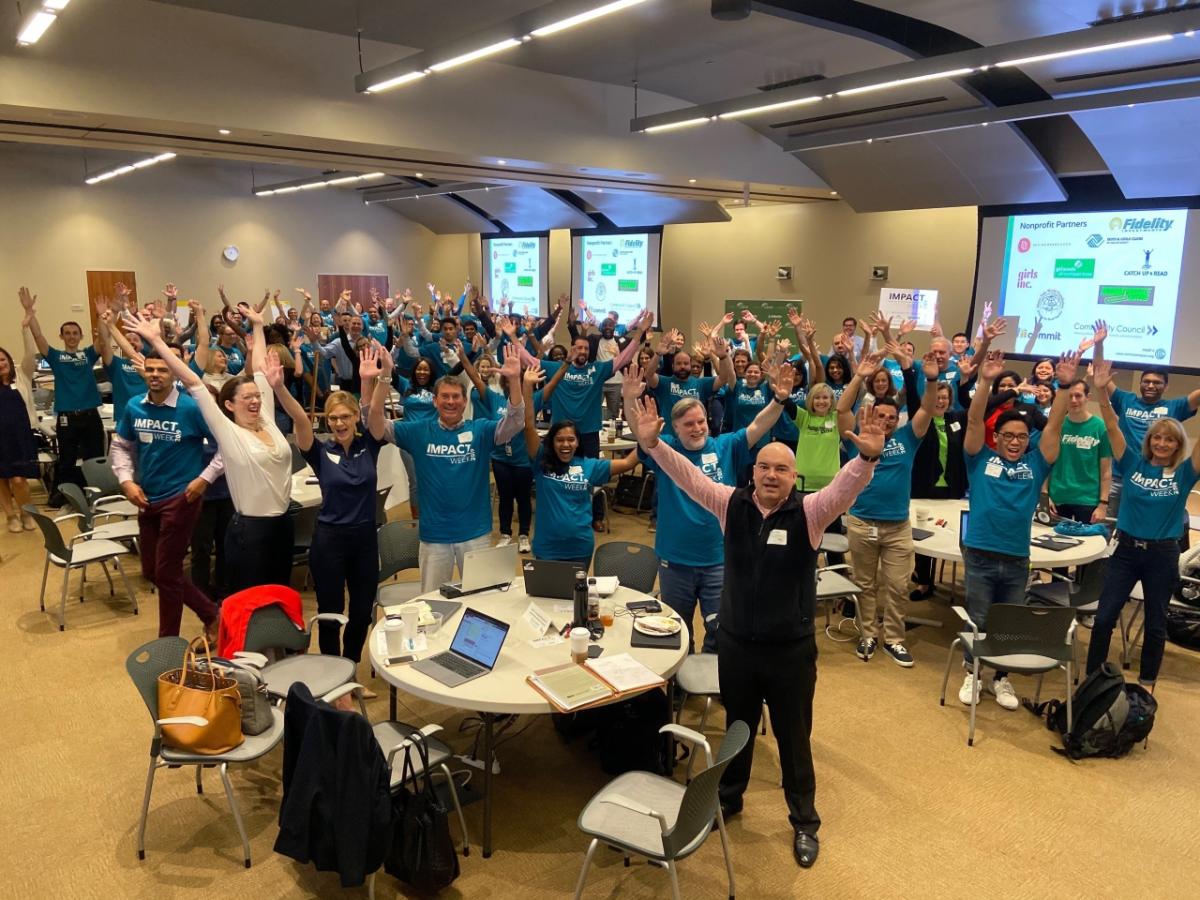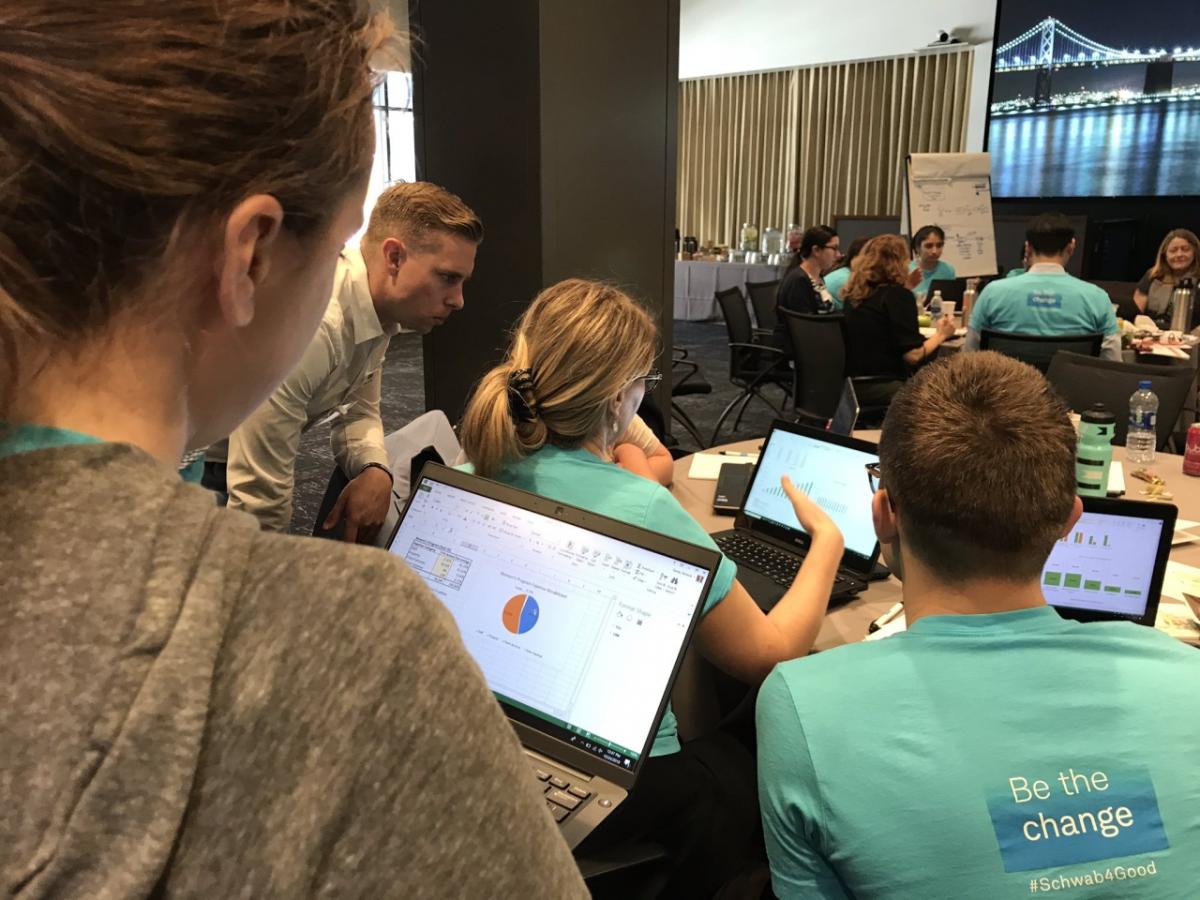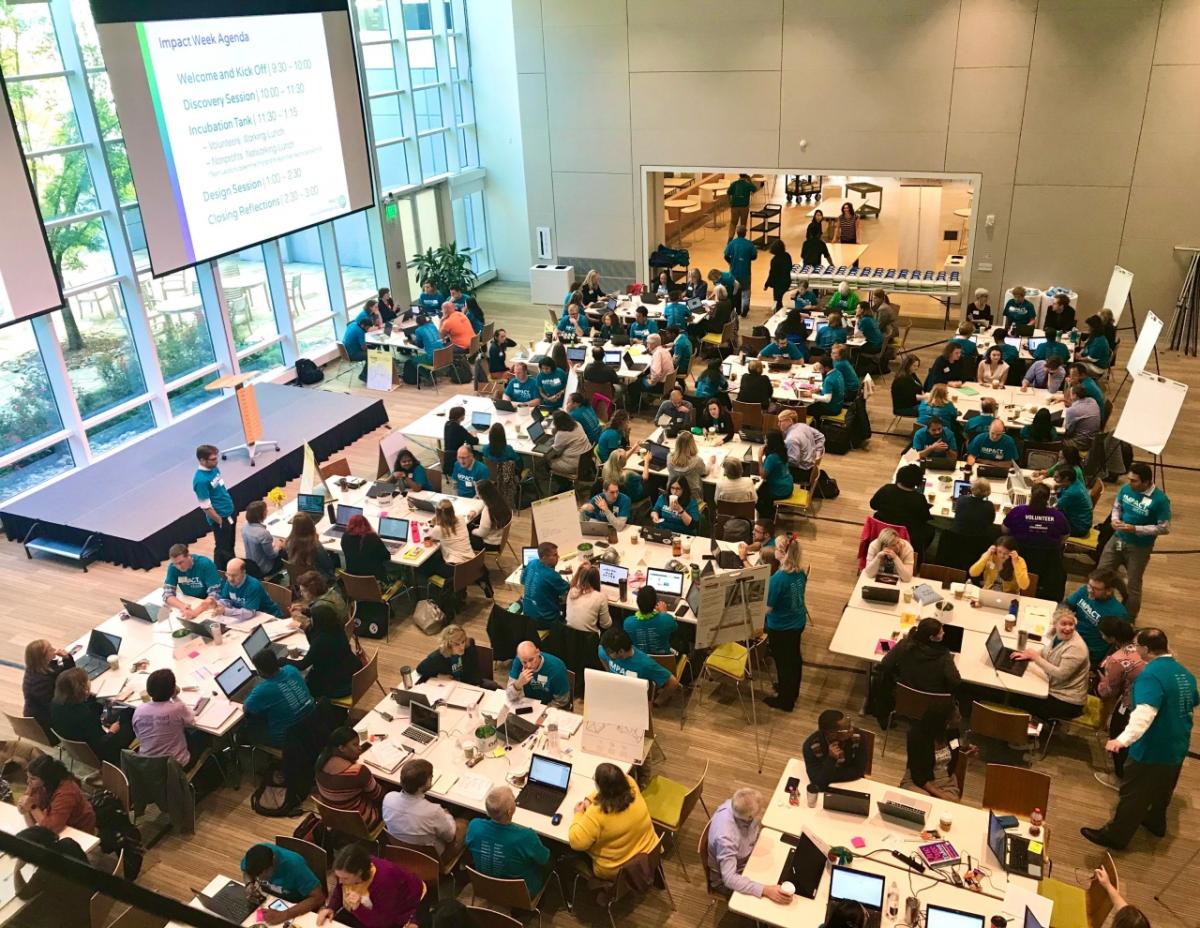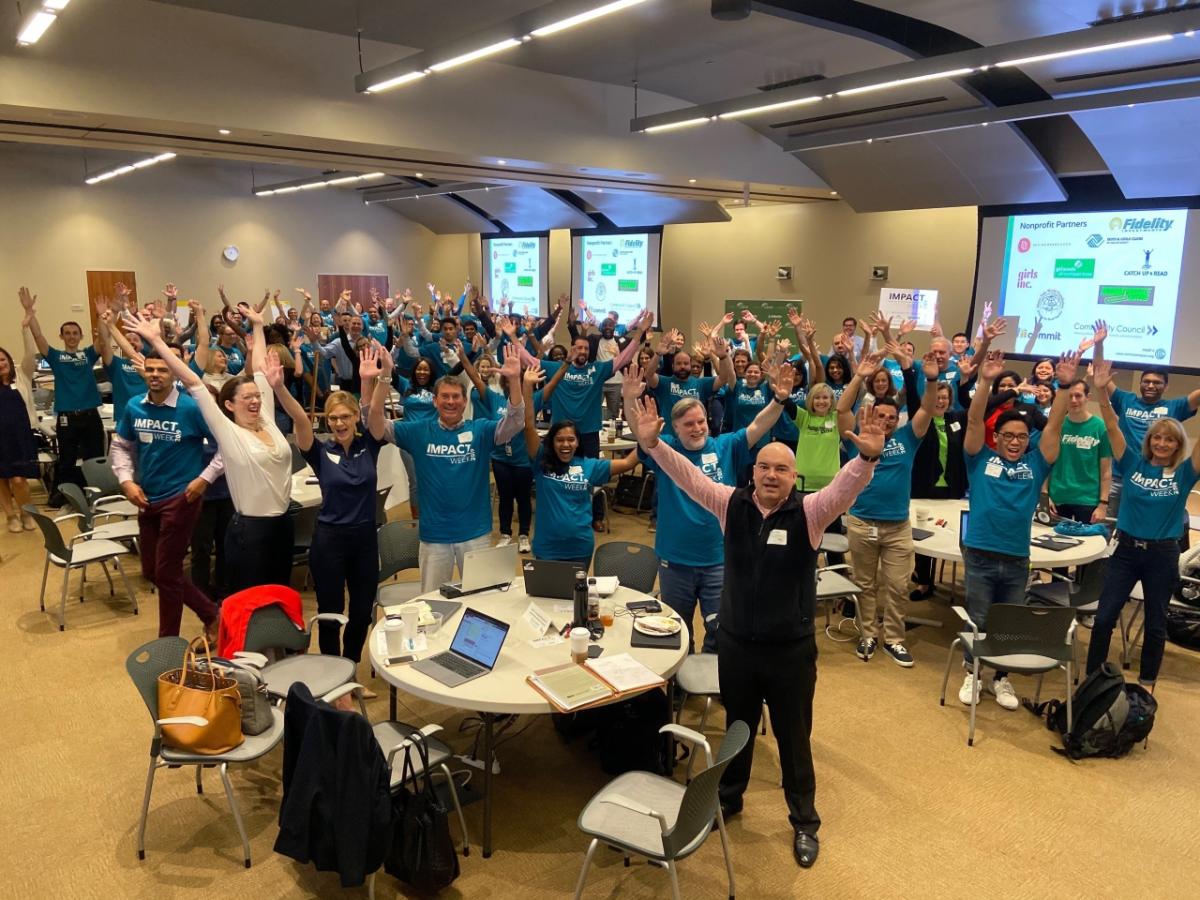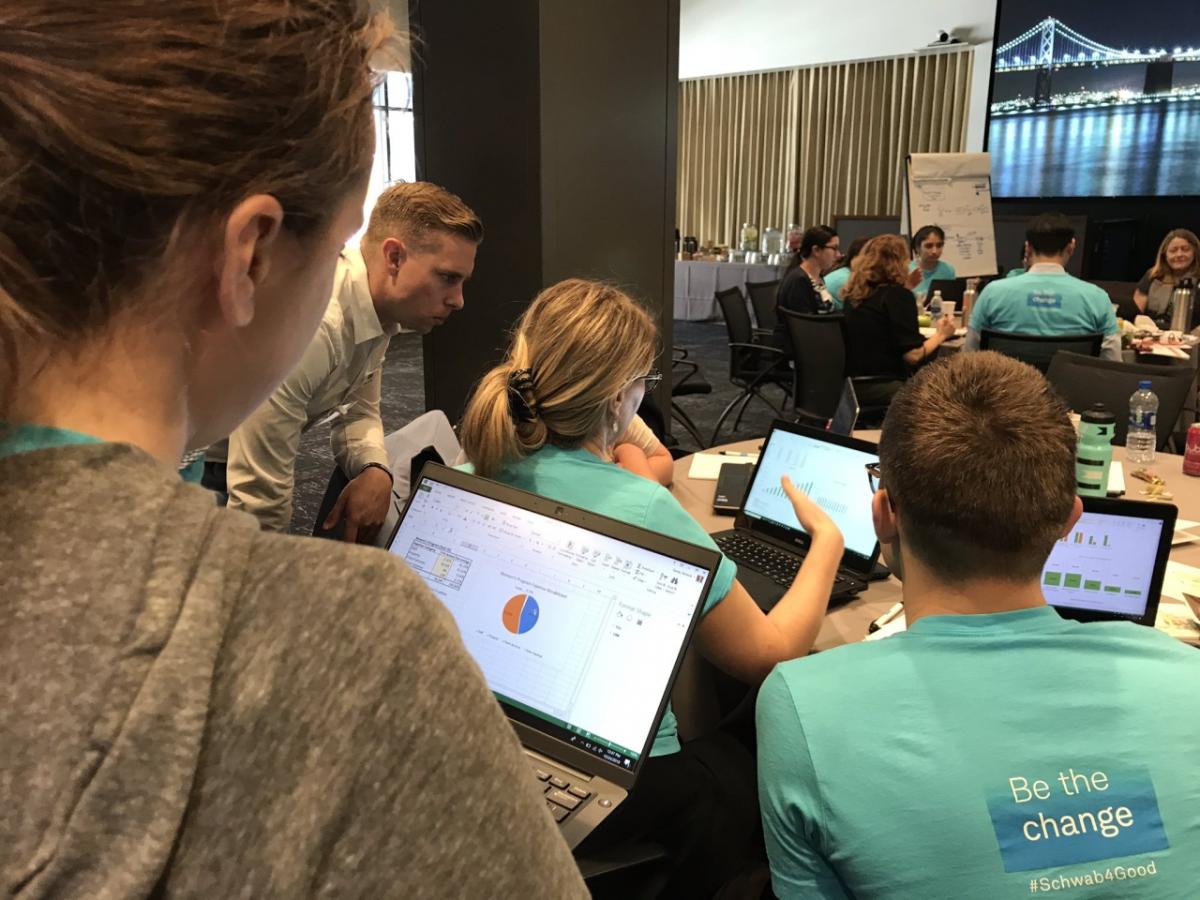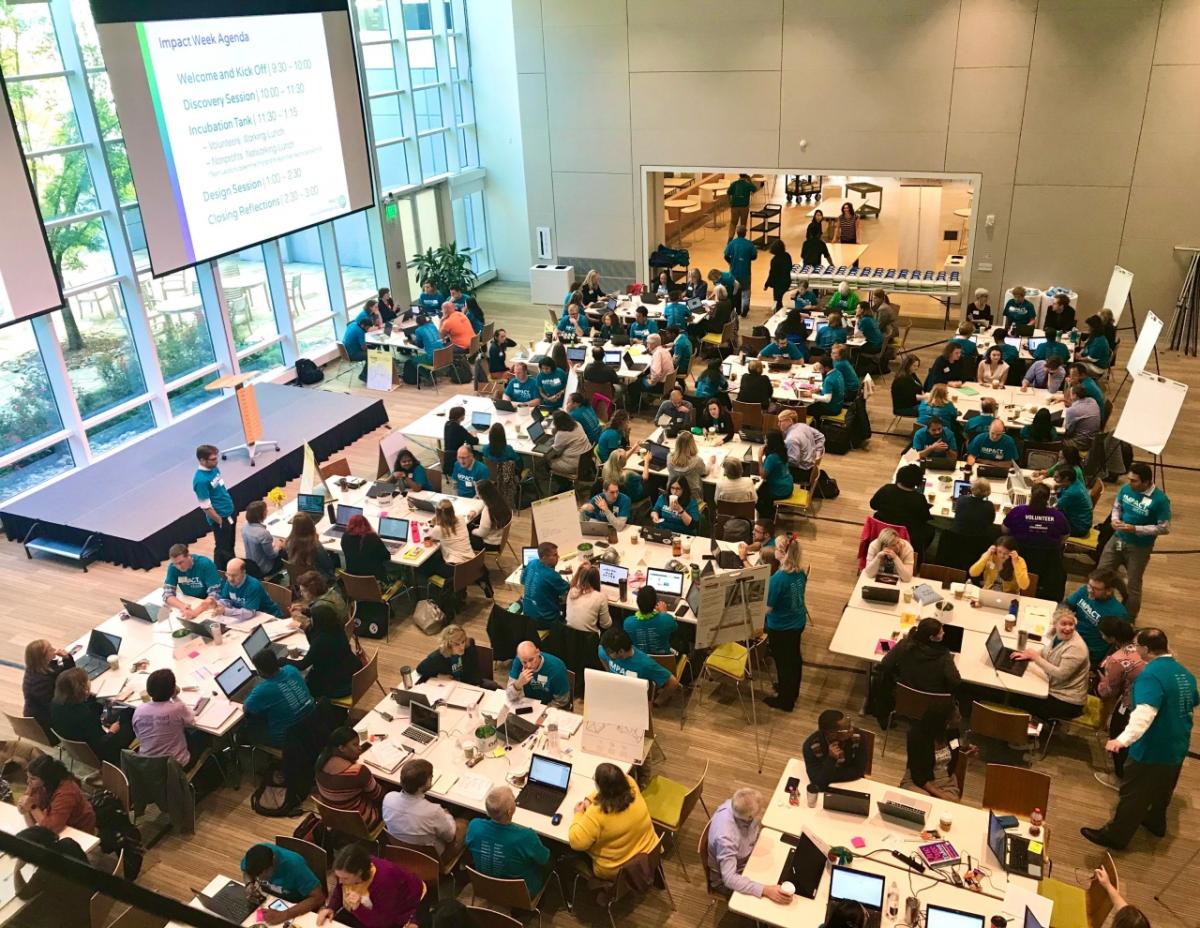 Common Impact's Pro Bono Week 2019 was an action-packed stretch of flash consulting events where skills-based volunteers across the nation lent their professional expertise to help local organizations solve business challenges and build capacity. As our celebrations come to a close, we want to take a moment to thank our corporate and nonprofit participants for their enthusiasm, ingenuity and dedication to strengthening their communities. Here's a recap of what Common Impact and our partners accomplished during Pro Bono Week 2019!
Large-Scale Day of Service Events: This year's Charles Schwab Pro Bono Challenge and Fidelity Impact Week were the largest and most diverse yet. These multi-day flash consulting initiatives brought together about 900 volunteers across 18 locations to support 156 nonprofits on projects spanning technology, marketing, communications, human resources and operations. Together, the Pro Bono Challenge and Impact Week provided over $1,150,000 in pro bono services to the participating nonprofits, which will have a lasting impact on their abilities to serve their constituents.
The Future of Pro Bono: CEO Danielle Holly shared insights into how the skills-based volunteering trends of today are shaping the future of pro bono. Some of the most notable forces in skilled service: citywide initiatives that rally nonprofits and corporate volunteers around causes specific to their communities, issue area-focused service that puts a corporate activism spin on pro bono and scaling for nonprofits through skills-based volunteer projects and partnerships.
Webinar – Leveraging Skilled Volunteers to Strengthen Your Nonprofit: We joined forces with Salesforce.org to teach social impact organizations how to engage pro bono support to build capacity and better deliver on their missions. This webinar shows nonprofits how to use Capacity Commons and Salesforce.org's pro bono program and trailheads to plan, launch and evaluate projects as well as find skills-based volunteers. Watch the recording here and for additional tips, check out our post How To Succeed with Pro Bono Volunteers.
Making Good Happen at Work: Our final Pro Bono Week event is the second annual Making Good Happen at Work in partnership with the Harvard Pilgrim Health Care Foundation, which will take place on Tuesday, October 29 in Boston. We'll be convening corporate service and giving leaders in an interactive conversation on managing effective community programs. Sessions will focus on CSR trends, cross-sector partnerships, employee engagement and more. Tickets are still available – register to attend!
Inspired by what you saw this #PBW19? Every week is Pro Bono Week at Common Impact! Get involved by reaching out to us about programming and consulting or visit Capacity Commons, a one-stop-shop for skills-based volunteering for social change organizations!