Celebrating the Next Generation: 2020 Black Engineer of the Year Awards Honor 10 from Booz Allen
Celebrating the Next Generation: 2020 Black Engineer of the Year Awards Honor 10 from Booz Allen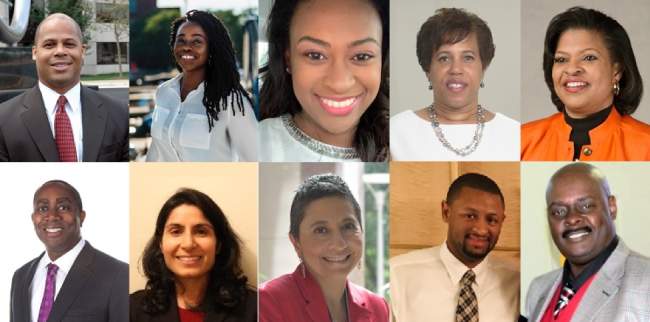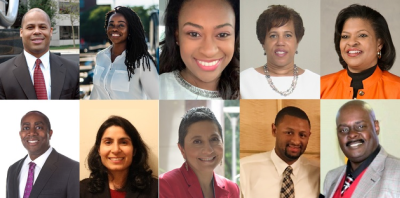 Thursday, February 13, 2020 - 8:30am
This week, 10 Booz Allen employees will join over 100 others from the firm who have been recognized as STEM leaders by the Black Engineer of the Year Awards (BEYA) since 2005.
The 2020 awards will be presented at the 33rd BEYA STEM Global Competitiveness Conference, which begins today and runs until February 15, in Washington, DC.
Shaping the future of STEM nationwide
The following 10 Booz Allen employees have been named 2020 BEYA Modern Day Technology Leaders, an award for early- to mid-career professionals:
Leslie Allen
Andreen Anglin
Sophia Jean Baptiste
Patrice Clark
Valerie Conley
Robert Crawford
Shalini Mehta
Monica Simpson
Jason Vann
Ashful Williams
The awardees have a wealth of knowledge and experience, with demonstrated expertise in diverse fields like integrated electronic satellite communications, software static code analysis, data center engineering, and more, in Booz Allen locations across the United States. Throughout their careers, they've demonstrated a commitment to mentorship, and have shown what it means to be a leader in STEM.
"Congratulations to these talented  women and men who are shaping the future of science, technology, engineering, and math.  I am proud to call them my colleagues and want to recognize their contributions to the innovative solutions we provide for our clients," said Booz Allen Executive Vice President Tony Mitchell, the 2019 Black Engineer of the Year, who will be passing the torch to the 2020 award winner, Lt. Gen. Bruce T. Crawford, at the BEYA Gala on February 15.
Learn more about the Black Engineer of the Year Award STEM Conference and diversity and inclusion at Booz Allen.