Celebrating Hispanic Heritage Month: Q&A With Juliana Johnson, Manager of Inventory Reporting and Sourcing at Gildan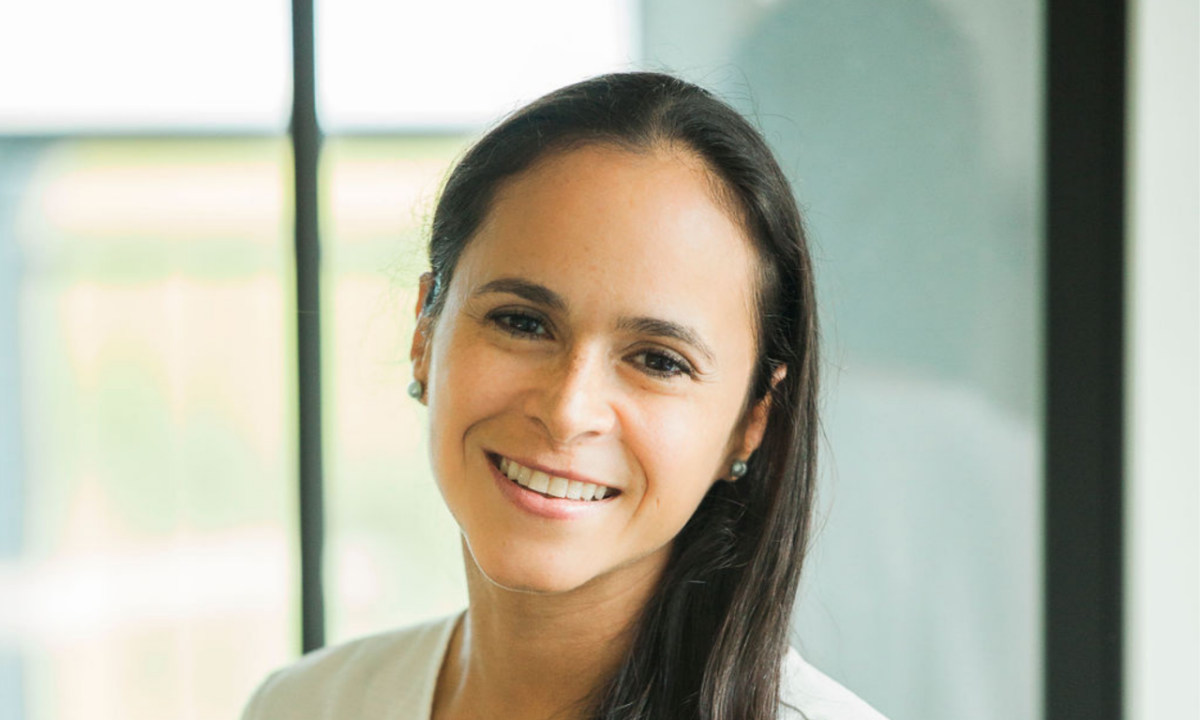 To honour Hispanic Heritage Month, we sat down with Juliana Johnson, who works at our Charleston office in South Carolina, to learn more about what her heritage means to her. Read as she shares her perspectives and describes her journey coming from Colombia to the United States:
Can you tell me about yourself, your journey, and what led you here?
Well, I've been with Gildan since 2013, but I've been living in the United States since 2007. Originally, I'm from Colombia: I was born and raised in Cali, which is a city close to the equator, and I actually came to the U.S. for the first time when I was sixteen years-old as an exchange student. I made the decision to go on exchange in Illinois for a year because I really wanted to learn how to speak English, and I ended up having an incredible time! I went back to Colombia and completed my undergrad, and then I decided to return to the U.S. to do a master's degree.
After that, I wanted to stay open-minded about what might come next for me, but I quite liked the prospect of staying in the United States, and fortunately enough, I was able to do that! I found a job and married a wonderful man, and now I'm a mother of two.
Are there any traditions from Colombia that you still celebrate with your family in the U.S.?
We have a lot of great traditions in Colombia! But one of the traditions that I try to celebrate year after year occurs on New Year's Eve right at midnight. To mark the new year, we eat 12 grapes – which represent the 12 months of the coming year – and as we eat each grape, we make a wish. Every year, we gather with friends and family, and we always bring enough grapes for everyone so that all of us can make wishes together at midnight!
In your opinion, what were the most inspiring lessons or values you gained growing up in Colombia?
Hard work and determination are two core values that have really helped me get to where I am now, and I think these values are particularly important to Colombians. For us, family is a really significant part of our culture, so a lot of that determination and hard work is motivated by our sense of obligation to help care for our families. That's why a lot of Colombians leave their country in search of opportunities abroad so that they can support their families, because families look out for one another. Personally, this had a big impact on my own life: I myself had the courage to leave, and I also knew that I had my family's full support along the way; if something ever went wrong, they'd always be there to catch me.
How do these values translate into your personal/professional life in the U.S.?
Well, I really appreciate everything that I've built for myself and for my own family here in the U.S., and a lot of that can be attributed to hard work and determination. When I was young, I had to work really hard to get to where I am today, and that became a tool which helped motivate me to do what I had to so that I could get to where I am now. This is something I really try to emphasize to my kids because as well, because this reality is one that you can only truly appreciate when you have seen life in Colombia and can compare it with life in the U.S.
And what does celebrating Hispanic Heritage Month mean to you now that you live in the U.S.?
It means a lot because celebrations like these are reminders of my heritage and opportunities to honour who I am. After spending many years in the U.S. and practicing a lot of American traditions, these reminders are important to me, and I appreciate having the chance to reflect on my traditions and on all the experiences I had back in Colombia.
What is the Hispanic experience like at Gildan?
I work with fantastic people here at Gildan: my team is wonderful, and I believe that I owe a lot of my success to them as well as to the supportive work-culture that I'm surrounded by.
When it comes to Hispanic culture, there's so much diversity that exists within it, and you can really see that here at Gildan. The overall work experience here is vibrant, and I'm fortunate to be able to work so closely with many Hispanic teams across our supply chain. Having the opportunity to work with them is great because it reminds me of where I come from and makes me feel a little bit closer to home. It's also a stark reminder of just how diverse we all are. For example, I have a colleague here in Charleston who is from Mexico, and sometimes we compare the words we use in Spanish because they often mean completely different things to us!
That's so interesting! Could you speak more to the diversity that exists across Hispanic cultures?
Well, for starters, there's just so much of it! From the language, to the food, to the traditions – so many things differentiate Hispanic cultures. I know that a lot of people tend to lump Hispanic people together, but if there's one thing that we share, it's that we're all so diverse! We also tend to be extremely happy people, and we can be loud and passionate when we get together. I think that's another important trait we share: Passion.
And how do you harness that passion in your daily life?
Well, to answer that question, I'll start off by telling you that for a long time in Colombia, there was a famous national campaign using a slogan that translates to "Colombia is Passion". That's because passion is a trait that characterizes so much of our culture. In a way, I think that my determination is fueled by that passion. I'm a type-A personality: I like to finish what I start, and I think that's where I use my passion most. When I begin a project, I won't put it down until I'm done.
I also think it's important to enjoy life, and so I want to love whatever it is that I'm doing. If I can't find some sort of joy in the work that I do, then I'll take steps to transition to something else that excites me.
If there was one thing you wish more people would know about Hispanics in the U.S., what would it be?
I'd want more people to know that for the most part, Hispanics living here are hard workers, and most of them are doing what they're doing to provide a better life for their families. At the end of the day, the reality is that the people who come to this country – Hispanics or otherwise – have come to find opportunities that will help them create a better quality of life. Personally, I am so grateful to live and work in environments free of discrimination where I feel supported and empowered by the people surrounding me. I feel very fortunate for that, because I know that this reality isn't one that is shared by everyone.
Thanks for sharing that with us. On a final note, is there anything you'd like people to know about your home country of Colombia?
I think that there is so much to learn about us! But if I could narrow it down to only a few things, I'd want people to know about how spirited, strong-willed, and fun-loving we are. We make great food, and Colombia itself is such a beautiful place filled with vibrant communities and lush environments. I think that there are many people who'd have a wonderful time visiting Colombia. There was a period when the country wasn't so safe for travelers, but Colombia has come a very long way since then, and I'm proud of that.
–
Gildan recognizes that one of its greatest strengths comes from the collective diversity of its organization. For Hispanic Heritage Month – an important national event celebrating the contributions that Hispanic communities have made in the United States – Gildan honours the more than 400 Hispanic employees located in their U.S. operations and highlights many of the notable achievements made by Hispanic Americans of Influence in U.S. history.