Celebrating and Cultivating the Next Generation: Booz Allen and Women In Defense
Celebrating and Cultivating the Next Generation: Booz Allen and Women In Defense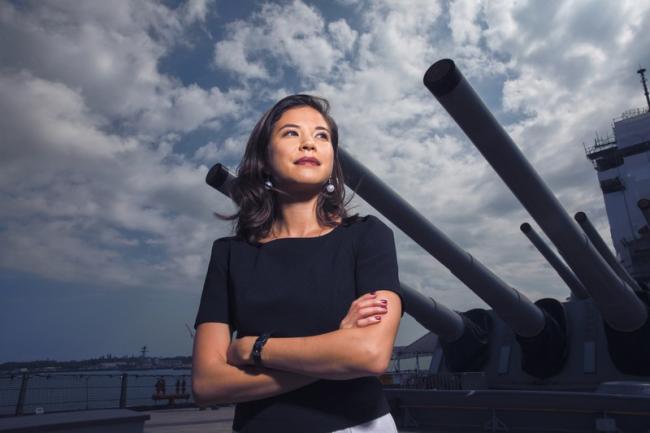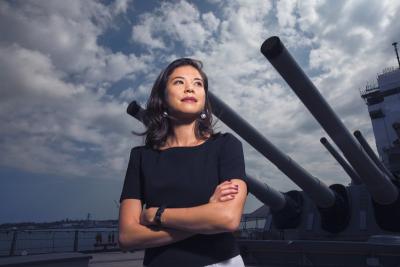 Thursday, September 24, 2020 - 8:00am
Women in Defense (WID) represents members from defense organizations of every size, all branches of the U.S. Armed Forces, government agencies, academia, think tanks, associations, and professional services. Each year, the WID Scholar program awards scholarships to women pursuing degrees in areas ranging from STEM, law and public policy—each with the potential to carve a career path in the defense industry.
This year, WID announced its 2020 Scholars with a full day of virtual sessions designed to help advance women in their national security and defense careers. Booz Allen was there to support the activities as a Silver Strategic Partner and through panel discussions on career advancement, the need for diversity in defense, and how female leaders within Booz Allen have shaped their own paths.
Developing a critical talent pipeline
Booz Allen has a long history of supporting the National Defense Industrial Association and Women in Defense. Principal Tricia Ward, who helped kick off the event, previously served as President of the National Board of Women in Defense—and brings to the firm her experience as a former Navy Senior Chief.
"I am committed to the WID mission of promoting and advocating for women in the STEM disciplines as a mechanism to strengthen our defense industry and the valuable role they play in the defense of our nation," said Ward.
Jennie Brooks, Senior Vice President and leader of Booz Allen's San Diego office, also participated in the virtual event, introducing this year's class of scholars. Reflecting on the event, Brooks noted that "as a woman in defense, I've seen firsthand how important it is to nurture our next generation of talent—and looking at this group of female leaders and innovators, I am confident that the sky is no longer the limit."
Brooks added: "It's critical to recognize this year's award honorees and their accomplishments—in the spirit of the brave, trailblazing women before us who challenged the norms of the day and demanded they stand shoulder to shoulder with their male counterparts in service of our country."
Shannon Katulich, a systems engineering project manager with Booz Allen and president of the Chesapeake Bay Chapter of Women in Defense, participated in a panel discussion about career experiences and opportunities in national security and with the Department of Defense. Before the event, Katulich said she felt nervous—speaking virtually in front of 80+ attendees felt daunting—but after discussing the opportunity with her mentors within the firm, Shannon understood that her voice is valuable and her story is impactful.
"Presenting on a panel with other accomplished, incredible women was inspiring and I felt truly empowered by my team to participate," Katulich said. "My personal journey in the defense industry has been unique—starting as a communications major from Pittsburgh, I never would have dreamt of where I am now. I shared my story in hopes that it would inspire other women to confidently seek opportunities in defense and know that there is support for them throughout their career."
Advising and encouraging the next generation
Where can you find information about what a job is really like? What certification courses or programs can significantly enhance a first-time job-seeker's resume?
A portion of the event was dedicated to networking sessions, where attendees and scholars could interact with defense leaders and real women in the industry – including representatives from Booz Allen: Vice President Heather Walker, Principals Jandria Alexander and Ana Garcia Olson, and Senior Associate Laura Schmiegel.
"It was extraordinary to witness the caliber of advice and recommendations given to the WID scholars by the impressive cadre of panelists," said Olson. "These scholars received actionable advice ranging from how to avoid common mistakes during an interview to effective strategies, tactics and techniques for compensation negotiation. The advice was all rooted with the spirit and intent of paying it forward and positioning these scholars for success in the workforce."
Networking session topics included recruiting, resumes, interviews, DoD hiring tips, and more. 
"From digital, cyber, and analytics to acquisition strategy and financial analysis, the defense industry offers a wide variety of career paths," said Walker, leader of Booz Allen's North Charleston, South Carolina office. "It's exciting to introduce the next generation of women to the possibilities, and tips on how to navigate this field.  This year's WID Scholar winners were incredibly impressive, giving me great optimism for the future of our nation's defense."
"Today we're celebrating a new class of outstanding, patriotic women who are taking the lead in defending our nation," added Laura Schmiegel, senior associate and the firm's Military and Veterans Affairs lead. "If you are feeling pessimistic about the future of America, I strongly suggest you take a look at this list of rock stars."
Learn more about Booz Allen's military community and diversity and inclusion at Booz Allen.