Caterpillar Foundation, Employees and Retirees Invest $11.2 Million in United Way
Funds will improve the lives of children, families and seniors in communities across the United States.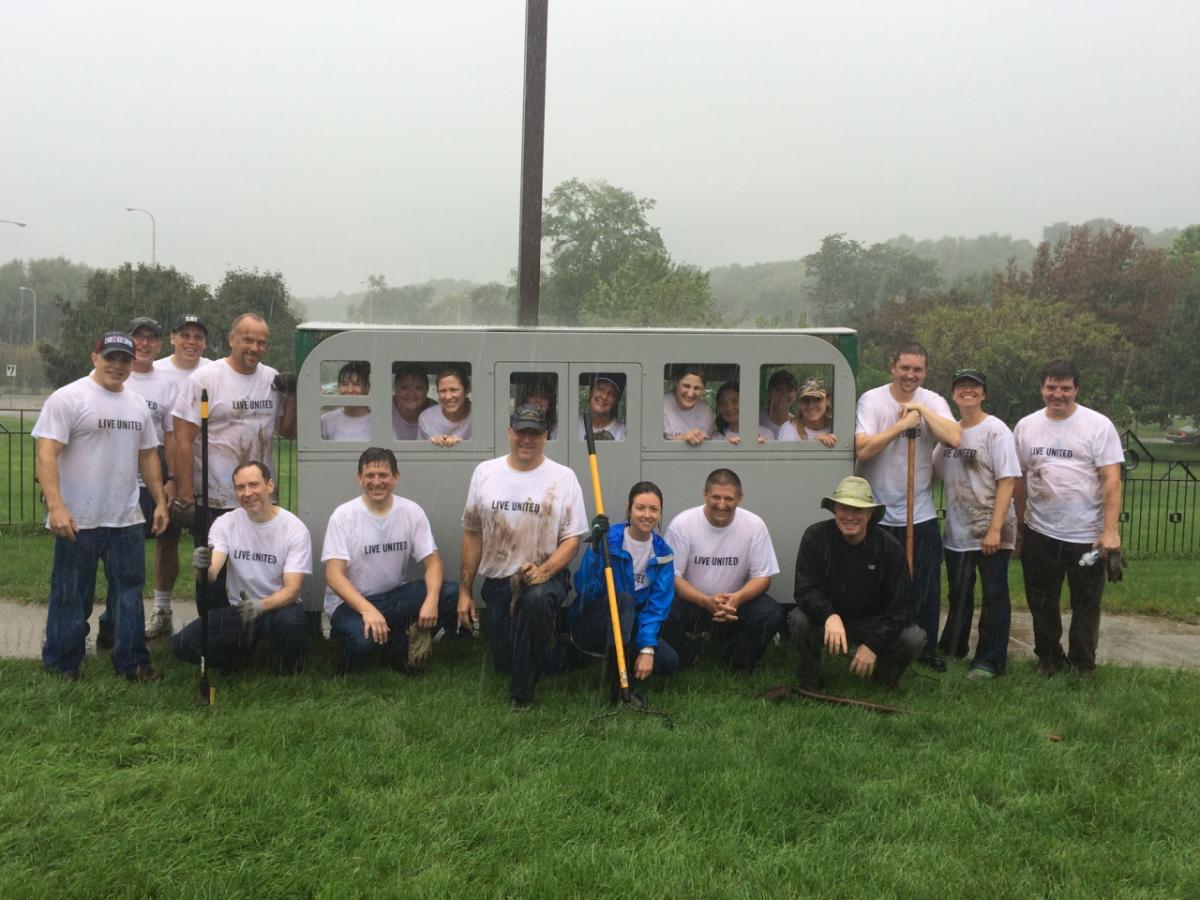 DEERFIELD, Ill., December 18, 2017 /3BL Media/ -- Caterpillar Inc. (NYSE: CAT) employees and retirees together with the Caterpillar Foundation have pledged more than $11.2 million to United Way agencies across the United States as part of its 2017-2018 campaign. This amount includes a dollar-for-dollar matching grant from the Caterpillar Foundation. The United Way has been Caterpillar's only annual corporate-sponsored charitable solicitation for funds to its employees and retirees for more than 60 years.
"I want to express my sincere thanks to our employees and retirees who contribute their time and resources to strengthen the global communities where we live and work," said Caterpillar CEO Jim Umpleby. "Through their generous annual contributions to the United Way, they are helping to build a better world."
Since the Caterpillar Foundation began investing in the United Way, employees have been able to designate their contributions to the United Way agency of their choice.
"Just as our company looks for the most impactful return on investment in the course of its business, the Caterpillar Foundation focuses on root cause investments that have the greatest impact on poverty alleviation. That's why the United Way is such a great fit – it assesses the
community needs and finds efficient programs that deliver measurable outcomes through hundreds of United Way-funded agencies," said Caterpillar Foundation President Michele Sullivan. "Most importantly, the United Way works to eliminate those needs in the future by identifying the causes and creating long-term and sustainable solutions."
In addition to the more than $5.6 million pledged by employees and retirees through the campaign, employees raised more than $110,000 through special events, provided directly to local United Way agencies across the United States.  
"I want to express my sincere appreciation to Caterpillar employees for continuously going above and beyond in providing generous contributions and volunteer leadership to United Ways and our member agencies," said Michael Stephan, who serves as president of the Heart of Illinois United Way and coordinates Caterpillar's donations across the United States. "In addition, United Ways and the communities we serve, tremendously benefit from the Caterpillar Foundation's ongoing commitment and support. In my thirty years working for United Ways across the country, I have never experienced a more caring and compassionate company that is committed to partnering with us to ensure vital health and human care programs are available that positively impact the education, income and health of our communities."
For the last six years, Caterpillar has had two international United Way campaigns in Panama and Mexico that have continued to grow each year, supporting programs that provide access to basic human needs, education and beyond, and furthering the Caterpillar Foundation's mission to lift people from the spiral of poverty.
About Caterpillar Foundation
Founded in 1952, Caterpillar's philanthropic organization, the Caterpillar Foundation has contributed more than $685 million to help make sustainable progress possible around the world by providing program support in the areas of environmental sustainability, access to education and basic human needs. To learn more about the global impact of the Caterpillar Foundation, visit www.togetherstronger.com.
About Caterpillar
For more than 90 years, Caterpillar Inc. has been making sustainable progress possible and driving positive change on every continent. Customers turn to Caterpillar to help them develop infrastructure, energy and natural resource assets. With 2016 sales and revenues of $38.537 billion, Caterpillar is the world's leading manufacturer of construction and mining equipment, diesel and natural gas engines, industrial gas turbines and diesel-electric locomotives. The company principally operates through its three primary segments - Construction Industries, Resource Industries and Energy & Transportation - and also provides financing and related services through its Financial Products segment. For more information, visit caterpillar.com. To connect with us on social media, visit caterpillar.com/social-media.
Caterpillar Contact:
Bridget M. Young
Global Government & Corporate Affairs
Office: 309-675-8463
Mobile: 309-648-7254
young_bridget_m@cat.com