Carnival Puts the 'Fun' in Fundraising for the Children's Hospital at Westmead
Carnival Cruise Line's 'Wiggle for Westmead' Raises Funds to Purchase Vital Equipment for the Grace Centre at The Children's Hospital at Westmead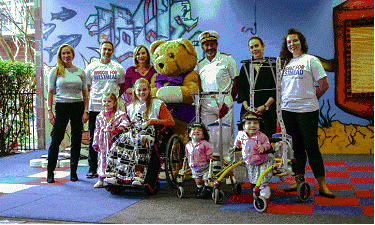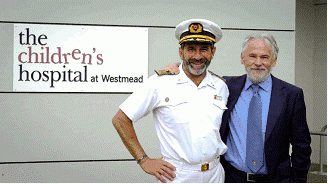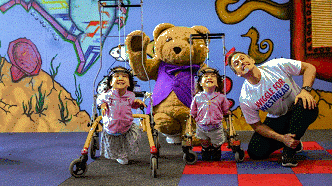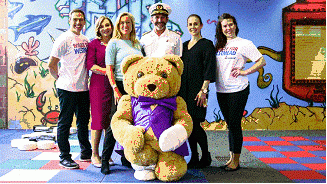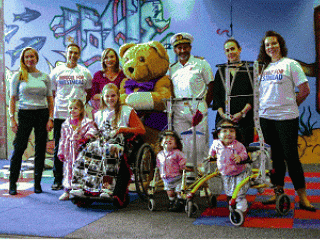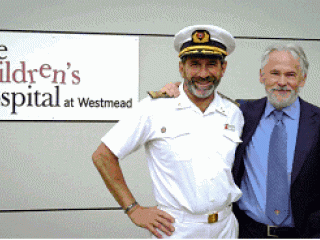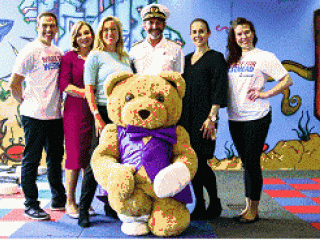 Carnival Puts the 'Fun' in Fundraising for the Children's Hospital at Westmead
August 7, 2018 /3BL Media/ - Thanks to the generosity of Carnival Cruise Line's guests and the success of the Wiggle for Westmead program, Carnival donated new medical equipment to the Grace Centre at The Children's Hospital at Westmead.
To celebrate the donation, Carnival Cruise Line Vice President Australia, Jennifer Vandekreeke and Carnival Spirit Captain, Vittorio Marchi joined Medical Director for the Grace Centre, Professor Nadia Badawi in a celebratory Wiggle for Westmead.
Carnival Cruise Line Australia Vice President, Jennifer Vandekreeke, and crew joined by Professor Nadia Badawi, Dietician of Respiratory Medicine Andrea Kench and patients Charlotte Canestro, Molly Croft, Madeline and Briella Luk
Since the partnership commenced two years ago, almost 6,000 cruisers have participated in the Wiggle for Westmead during Carnival cruises. To date, guests have collectively helped Carnival raise over $130,000. All donations provided by guests during the Wiggle for Westmead are passed directly on to the Hospital.
The funds donated by Carnival purchased the Grace Centre's new state-of-the-art ventilator for critically ill and at-risk newborns, as well as two bedside monitors – the latest in medical monitoring technology – crucial for the care of seriously ill babies.
The Grace Centre is a neonatal intensive care unit specialising in caring for newborn babies with complex medical conditions, and serious cardiac and surgical disorders.
In addition, donations from Carnival have also funded a new part-time dietitian for The Children's Hospital at Westmead. This role will help the Hospital to provide nutritional advice to patients and families, specifically children with respiratory conditions and Cystic Fibrosis.
Vandekreeke said, "Our partnership with The Children's Hospital at Westmead embodies two of our core values – giving back to the local community, while at the same time having fun. We're thrilled that our guests continue to support this partnership, joining with us to help donate much-needed equipment for the Hospital.
"The wonderful work the team at The Children's Hospital at Westmead do is a cause close to our hearts and we are delighted and proud to be continuing this partnership."
Professor Nadia Badawi said, "The support we receive from partners such as Carnival Cruise Line is invaluable, because it ensures we have the very best equipment possible to care for more than 600 of the sickest babies who come to us from all over New South Wales each year."
Carnival's partnership with the Hospital involves a number of ongoing initiatives to raise funds, the most popular being the Wiggle for Westmead. This is an onboard activity whereby passengers participate in an exclusive Wiggle for Westmead dance, raising funds and awareness of the important work carried out by the Hospital.
To learn more about the partnership, please click here.