INtersections: Dow's 2020 ESG Report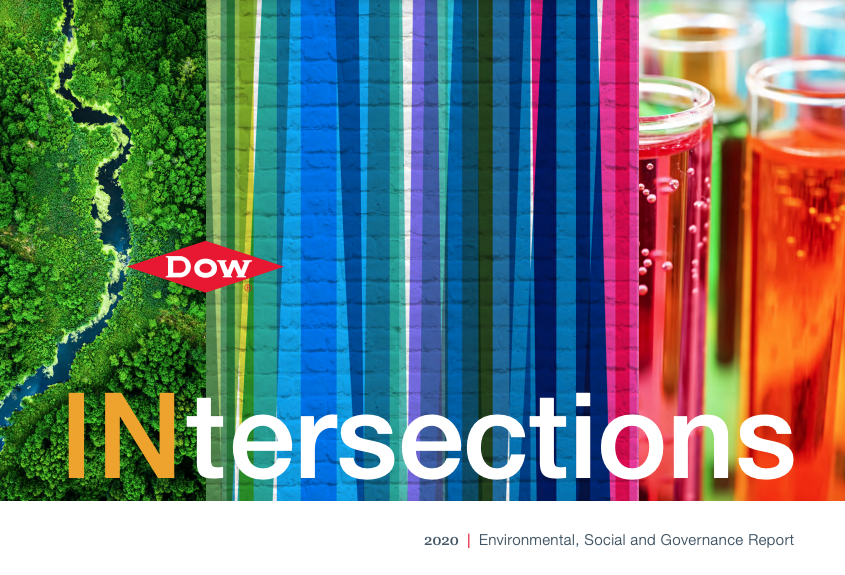 The challenges that we face as a society are inextricably interconnected: climate change, social inequity, waste in our oceans, declining biodiversity, and the need for clean water and air. By working at the intersections of science and sustainability, culture and accountability, Dow is partnering with others to encourage new thinking and advance ESG issues that matter to our customers, our employees, our communities and our business success. 
Our purpose is simple: to deliver a sustainable future for the world through our materials science expertise and in collaboration with our partners. Achieving this inspiring goal is a responsibility we take seriously. In this report, you'll see how our diverse, dedicated Team Dow is advancing our ambition to be the most innovative, customer-centric, inclusive and sustainable materials science company in the world. Collaborating with a wide range of stakeholders to advance environmental stewardship. Cultivating a culture of inclusion and diversity. Achieving results through highly principled and socially responsible business practices. Contributing to the well-being of our communities. These commitments reflect our culture of operational excellence, high ethical standards, strict financial discipline and transparent risk management.
Videos from this campaign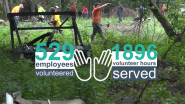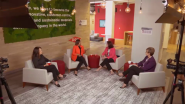 Content from this campaign