Hershey I Cocoa For Good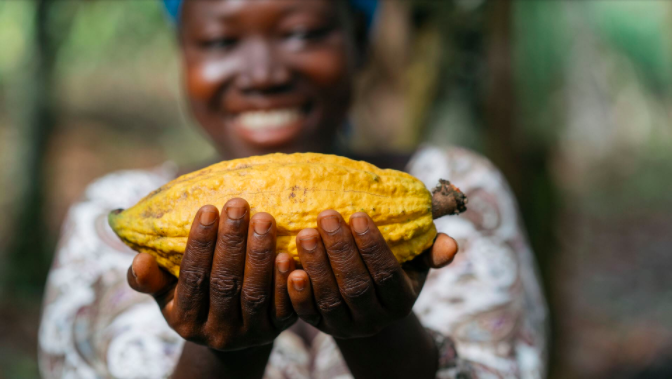 At Hershey, we envision a world where cocoa farmers and their families live healthy, prosperous lives; where cocoa communities and ecosystems thrive for generations to come.
In 2018, we launched our Cocoa For Good strategy—our approach to sustainable cocoa. We're investing half a billion dollars by 2030 to nourish children, empower youth, build prosperous communities and preserve natural ecosystems.
In 2020, we committed to  expanding our direct sourcing strategy under the Cocoa For Good program. More details and annual progress updates on Cocoa For Good are in Hershey's annual sustainability reports.
Content from this campaign