Building the Well-being Revolution: Forging the Next Generation of Expert Leaders
by Marcella Ucci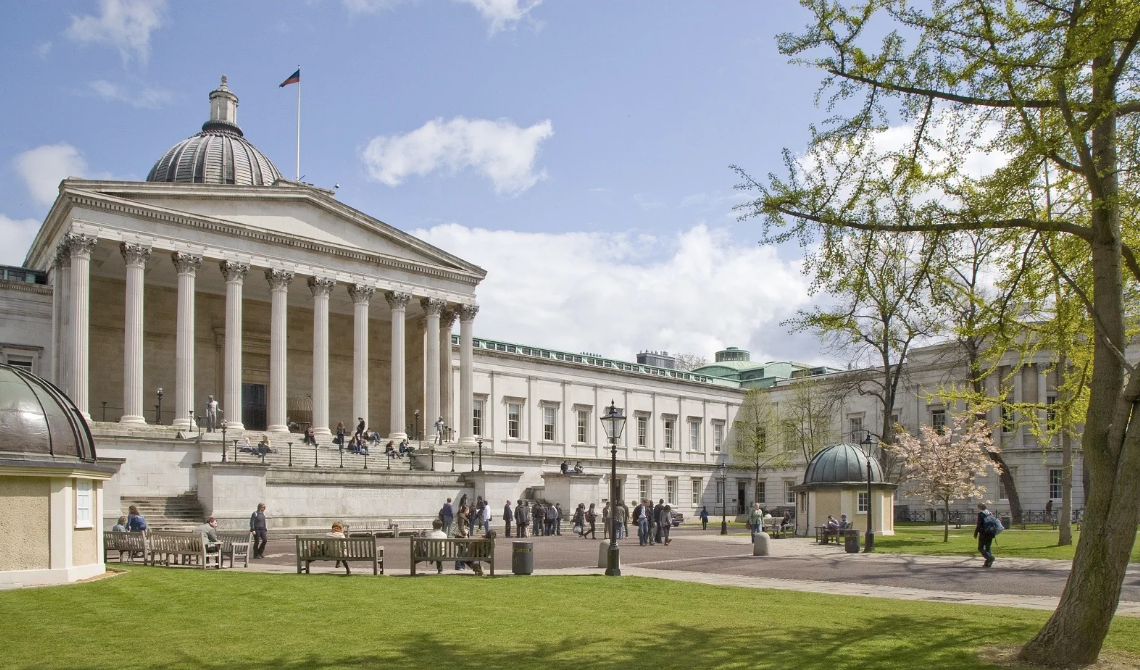 University College London
The links between sustainable building design and well-being are obvious to many professionals and academics, yet the role of buildings in individual or population health and well-being has been largely overlooked in the past decades. The 'green agenda' seemed to dominate, due to the rise of environmental imperatives such as climate change mitigation and adaptation, resource scarcity and so on. Imperatives linked to public health, workforce productivity and related issues may have seemed more established fields, perhaps running on different if not parallel tracks.
Initiatives such as the UCL Lancet Commission on Managing the Health Effects of Climate Change (2009), or the Rockefeller Foundation's emphasis on Planetary Health reminded us of the inextricable links between the health of our planet and the well-being of our species. In fact, health and well-being are at the core of key societal challenges including: air pollution (e.g. indoor exposures to poor air quality); urbanisation and population growth (e.g. in the context of urban heat islands and urban health); demographic changes (e.g. how to adapt buildings and urban populations for ageing populations and a warming climate); economic productivity (e.g. how can buildings support or even enhance productivity); sustainable development (addressing today's well-being needs whilst pursuing sustainable resource consumption e.g. by combining energy efficiency and healthy building design), and so on. Indeed, there can be unintended consequencesof pursuing the energy efficiency agenda if health and well-being are not also explicitly addressed.
Acknowledging the links between sustainable buildings and health, as well as the greater industry interest in the 'well-being' or 'wellness' agenda, the UCL Institute for Environmental Design and Engineering, at The Bartlett (University College London) has launched a new Master's Degree on "Health, Wellbeing and Sustainable Buildings". The one-year Course started in September 2017 with a greater than expected number of students from several countries and academic backgrounds. An Advisory Group comprises a panel of industry, academia and policy experts - including members of IWBI - in today's professional practice and challenges.
The success of this Course is yet another example of how important this topic is in today's marketplace and academia, but also reflects the need to upskill the sector and to forge the next generation of expert leaders. The Course is designed to reflect the multidisciplinary nature of this field, which requires the ability to work across diverse disciplines and with a variety of stakeholders, as well as the need for a human-centric approach to building design/operation.
The mastering of technical knowledge/skills alongside humanities and social sciences approaches is vital for the further development of this area, which still requires extensive and correct translation of evidence into practice. For example, the importance of individual, organisational or group behaviour cannot be underestimated and it can be at least as important as physical aspects of the environment for both commercial and residential buildings. In this respect, the Well Building Standard has been a pioneer in acknowledging the need to better understand and address both the physical and the social environment within buildings.
Dr Marcella Ucci is a Senior Lecturer (Associate Professor) in Environmental and Healthy Buildings at the UCL Institute for Environmental Design and Engineering, which is within The Bartlett Faculty of the Built Environment at University College London (UCL). She is Course Director of the MSc Health, Well-being, and Sustainable Buildings. Her research focuses on the interactions and tensions between sustainable building design/operation and the needs of occupants in terms of comfort, health and well-being.