Bridgestone Americas Drives Positive Community Impact through Inaugural Volunteer Week
Bridgestone Americas Drives Positive Community Impact through Inaugural Volunteer Week
Teammates volunteered nearly 1,600 hours to improve the way people move, live, work and play in the U.S. and Latin America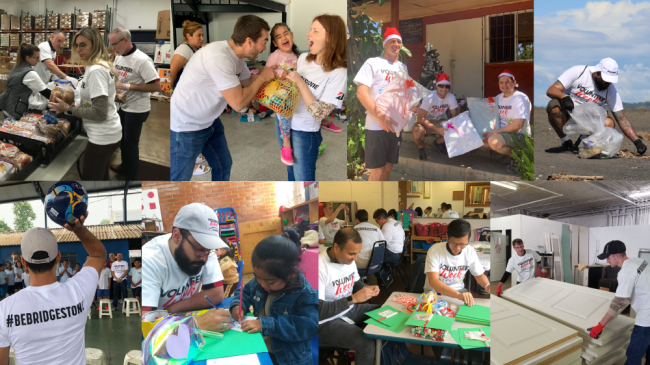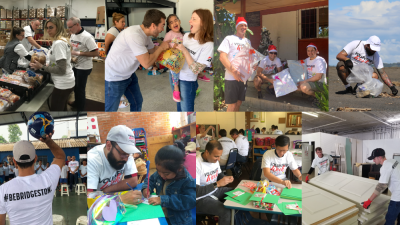 Tuesday, December 17, 2019 - 11:10am
NASHVILLE, Tenn., December 17, 2019, /3BL Media/ ― Bridgestone Americas, Inc. today announced the results of its inaugural Bridgestone Americas Volunteer Week, a concentrated, network-wide volunteerism campaign intended to promote the greater good in its communities. The success of the 2019 campaign was driven by employee participation in dozens of volunteer events.
This year, 476 dedicated employees volunteered nearly 1,600 hours of their time to impact communities, charitable organizations and nonprofits. Volunteer events took place across the U.S. and Latin America, ranging from the clean-up of public areas and waterways, to preparing meals for senior citizens and food banks, to donating winter clothes and supplies for those in need. In total, more than 15 public sites and waterways were cleaned up; 17,054 meals were prepared, packaged and donated; and nearly 1,000 individuals and families received necessary clothing and toys as a direct impact of these efforts.
"At Bridgestone, we have always embraced our responsibility to improve the ways in which people move, live, work and play. This is particularly important as we support our neighbors in need around the holidays and work to improve the environmental health of the communities where we operate," said Chris Karbowiak, Vice Chair, Chief Administrative Officer, Chief Risk Officer, and Executive Vice President Bridgestone Americas, Inc. (BSAM); G-Chief Sustainability Officer of Bridgestone Corporation. "The results of the 2019 Bridgestone Americas Volunteer Week demonstrate the impact an organization can have when its employees work together to serve their communities. This company-wide volunteer effort supports our mission as we contribute our time and resources to promote the greater good."
Bridgestone Americas Volunteer Week supports the company's global Corporate Social Responsibility commitment, Our Way to Serve, by employing innovation and technology to improve the way people move, live, work and play through three Priority Areas: Mobility, People and the Environment.
To learn more about Bridgestone and Our Way to Serve, visit the Bridgestone website here.
About Bridgestone Americas, Inc.
Nashville, Tenn.-based Bridgestone Americas, Inc. (BSAM) is the U.S. subsidiary of Bridgestone Corporation, the world's largest tire and rubber company. BSAM and its subsidiaries develop, manufacture and market a wide range of Bridgestone, Firestone and associate brand tires to address the needs of a broad range of customers, including consumers, automotive and commercial vehicle original equipment manufacturers, and those in the agricultural, forestry and mining industries. The companies are engaged in retreading operations throughout the Western Hemisphere and produce air springs, roofing materials, and industrial fibers and textiles. The BSAM family of companies also operates the world's largest chain of automotive tire and service centers. Guided by its global corporate social responsibility commitment, Our Way to Serve, the company is dedicated to improving the way people live, work, move and play in all of the communities it calls home. 
For Immediate Release
Contact: Media Center
877-201-2373
BRIDGESTONE AMERICAS, INC. 
Communications Department
200 4th Ave. S. 
Nashville, TN 37201
Phone: 877-201-2373
Fax : 615-937-1414