Brands Taking Stands™ | States Take Stands Like Brands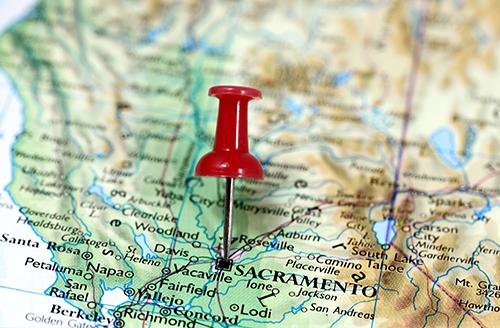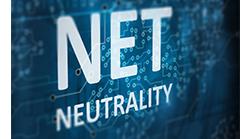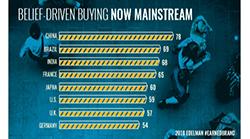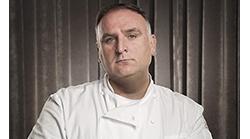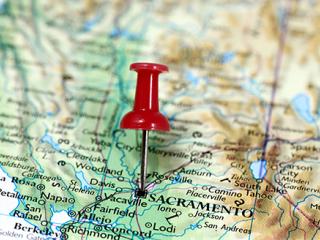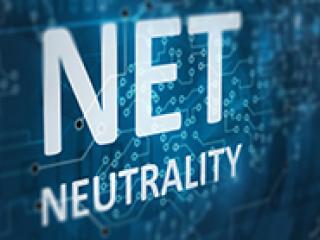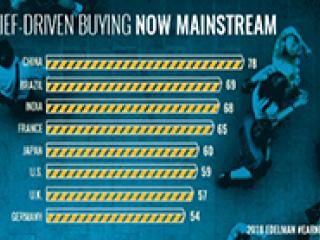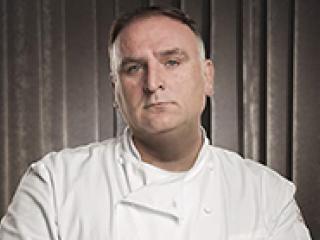 Brands Taking Stands™ Newsletter | October 3, 2018
THE BIG STORY
States Take Stands Like Brands​
We are witnessing a new development in the Brands Taking Stands movement: States defining themselves as "brands" by adopting definitive positions on social and political issues that are intertwined with business.
 
Pioneering this new territory is California, which has just signed into law legislation that requires publicly traded companies headquartered in the state to have at least one woman on the boards by the end of next year. By 2021, companies with at least five directors would need to have two or three female directors, depending on the size of the board. Financial penalties would be assessed for non-compliance. Some 86 Californian companies in the Russell 3000 Index don't have any women on their boards, such as Skechers, TiVo, and Stamps.com. Hundreds of other companies could be affected.
 
The new law lands on the female-deficient leadership of some big players in the state's tech industry. Companies like Facebook and Alphabet/Google, will be required to add women directors to their boards. (On the other hand, some tech companies have taken a pro-active stance. Hewlett Packard, Apple, Cisco, Apple, Symantec, and Oracle have been called out for their leadership on board diversity.)
California's law is being launched amid two strong, conflicting, socio-political currents: the deregulation policies of the current administration (the Department of Justice has said it will file suit against the new California law) and the national trend toward addressing gender inequality in many areas of civic society.  READ MORE >>>
NEWS YOU CAN USE
California Takes a Stand, Part 2
While passing the above legislation, Governor Jerry Brown also signed into law net neutrality legislation which prohibits Internet service providers from blocking or specific types of content or applications, or charge apps or companies fees for faster access. This position was challenged by the Department of Justice claim that the California law is illegal and that the state is "attempting to subvert the Federal Government's deregulatory approach" to the Internet.
Business is split on the state's stand on the issue. Major broadband companies including AT&T and Comcast lobbied heavily against the California bill. USTelecom, a trade group, spoke against it. On the other hand, the American Sustainable Business Council came out in favor. "ASBC and its members are pleased that Governor Brown has signed SB 822 into law," CEO Hammad Atassi said in a statement.
"This law is a model for other states to follow since it will implement strong net neutrality protections in California. While we prefer a federal solution, we support individual states taking the lead when necessary. Our members know that net neutrality rules and strong enforcement are key to maintaining a fair and open Internet. An open internet is crucial for the exchange of ideas, job creation, and business growth." 
It should be noted that California and the Trump administration are also at odds on other policies: Immigration laws, emissions standards, and the sale of federal lands--among others--in an ongoing war between a progressive state and a retrograde federal government.
Belief-Driven Buyers: A New Consumer Emerges 
Various surveys and polls in recent months have shown that consumers are increasingly directing their purchases to companies that are identified with causes. Readers of this newsletter—named for a trend we saw developing over three years ago, when we began our reporting on the Brands Taking Stands movement—will recall our regular reports on the consumer-cause connection (see the BTS Newsletter archive for the back story).
The latest data confirming this movement comes from Edelman, the influential PR and marketing company. The 2018 Edelman Earned Brand study polled 8,000 people in eight countries. Its key finding: "Nearly two-thirds (64 percent) of consumers around the world now buy on belief, a remarkable increase of 13 points since 2017. These Belief-Driven Buyers will choose, switch, avoid or boycott a brand based on where it stands on the political or social issues they care about." Further, "almost 40 percent of those surveyed said they bought a product for the first time for the sole reason [my italics] that they appreciated the brand's position on a controversial societal or political issue." And more than half (53 percent) "believe that brands can do more to solve problems in society than government."
"People want to be associated with brands that stand for something or are a force for change," said Richard Edelman, the firm's chief executive. "Consumers expect brands to lead the movement for change and address critical problems."
While none of these conclusions will be breaking news to Brands Taking Stands Newsletter readers, it's good to have numbers from such a reliable source to support the movement. Last month, Edelman was ranked #4 on a list of the 200 Most Influential PR Companies, and the firm has had a Business and Social Purpose division since 2012, so it is well grounded in the concept of cause-driven business.
 
Expect more confirmation from such established sources—consumer-facing companies, investment entities, and consumer groups—in coming months.
Responsible CEO of the Year Finalists Announced by CR Magazine
Corporate Responsibility Magazine has announced the finalists for its annual excellence in leadership awards. The awards are given to corporate leaders committed to a progressive environmental, social, and governance (ESG) agenda, and to those who are have been taking bold steps to move forward on the most urgent conversations of the day.
The finalists for the 2018 Responsible CEO of the Year and Lifetime Achievement Awards are:
Daniel Amos, chairman and CEO at Aflac
Mariano Lozano, chairman and CEO at Danone North America
Steve Rendle, president and CEO at VF Corporation
Tim Ryan, U.S. Chairman and Senior Partner at PwC
New this year is the inaugural Brands Taking Stands™ Humanitarian Award, which is being presented to Chef José Andrés, for his indefatigable work feeding those affected by natural disasters in Puerto Rico, California, Texas, and North Carolina.
The awards will be presented during 3BL Forum, October 23-25 at MGM National Harbor, just minutes from Washington, D.C.
For more information about the annual 3BL Forum and CR Magazine's Responsible CEO of the Year Awards Dinner, click here.
C-SUITE COMMENTS
"Half the people in America are women. So the diversity argument is very simple. It is the right thing to do, plain and simple. And that's good enough. It's not the reason, but you should do it. Second of all, if I pick from the best people, I'll pick a better team. And third of all, you know, we don't understand all the issues of other people without having a diverse work force. You have more ideas, you get more generations, you get better people, happier people. And so there's tons of arguments for it."
— Jamie Dimon, chief executive and chairman, JPMorgan Chase
Excerpted from a speech at the New Rules Summit
PEOPLE ON THE MOVE
FINN Partners has named Jane Madden as managing partner, sustainability and social impact practice leader. Madden will leverage more than 25 years of experience in ESG (Environmental, Social and Governance) performance, Sustainability and Corporate Reputation to build the practice globally. As an award-winning advisor to Fortune 500 companies, Madden will work with FINN's offices in the U.S., Europe and Asia and across its practice areas including financial services, technology and health.
 
Alessandro de Pestel has been appointed chief marketing officer of Under Armour. De Pestel has successfully developed brand equity and pioneered digital marketing across different cultures, nations and businesses, having more than 20 years of high-level global experience in communications and global marketing. He most recently served as EVP of marketing, communications and consumer insights for Tommy Hilfilger Global/PVH Europe. Prior to that, de Pestel served as international communications director for Christian Dior Parfums in France and as vice president of global marketing for Omega Watches in Switzerland. 
 
Dr. Nancy B. Gutiérrez has assumed the post of president and CEO of the NYC Leadership Academy. Previously, she was chief strategy officer at the organization. Prior to working at the Leadership Academy, Dr. Gutiérrez led the development of a critical piece of the New York City Department of Education's leadership pipeline, launching a program for high performing executives that enticed them to stay and advance within the district by offering valuable professional learning opportunities and superintendent certification. Dr. Gutiérrez's vision for the Leadership Academy comes from her life-long belief in education as a critical lever for equity and social justice.