Brands Taking Stands | Sustainable Investing Moves the Mainstream Market with Big Numbers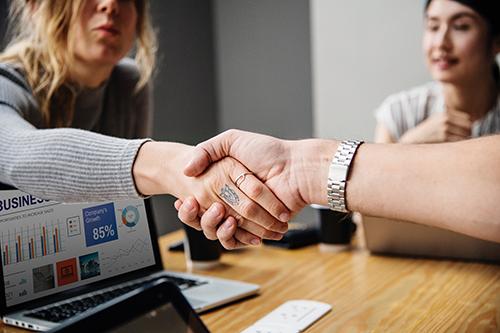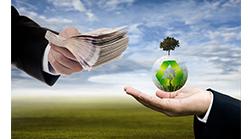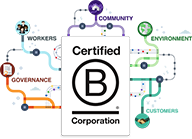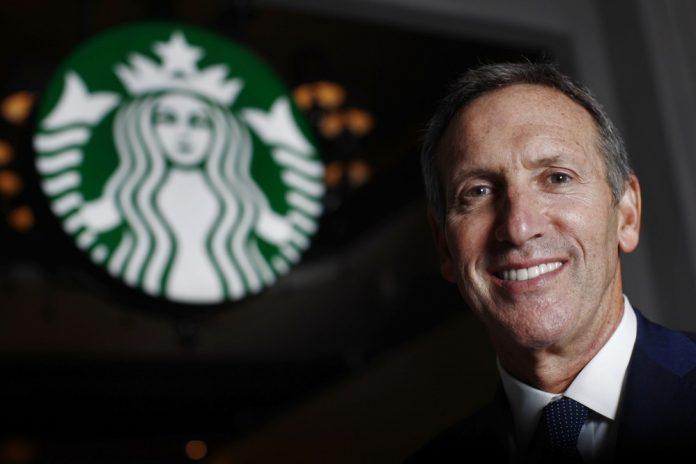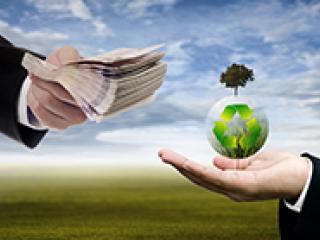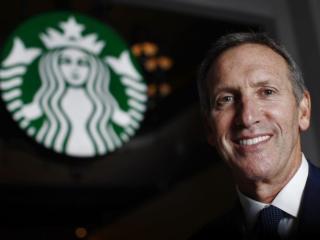 Brands Taking Stands™ Newsletter | November 14, 2018
BIG STORY
Sustainable Investing Moves the Mainstream Market with Big Numbers
We may be heading into the cold, dark days of winter, but my inbox has been glowing red-hot with a blast of news about sustainable finance. Updates are coming from every area of the category, from giant global entities to funds offering niche investment products, and services aimed at millennials and women. The volume and the variety of this news demonstrate that ESG-driven metrics are now becoming widely accepted as material factors in mainstream investment decision-making. Investing for/with a purpose is on a meteoric rise, with big implications for public companies taking public positions on social and political issues.
 
Once again, it's BlackRock CEO Larry Fink who has appeared as the socially responsible investment oracle. Almost a year after his "paradigm shifting" letter--a call for social purpose in the 4,000+ companies in which the $6.3 trillion fund invests--Fink has issued a definitive follow-up statement on the subject. Speaking at a New York Times DealBook conference, he marked another "inflection point": "I do believe that the demand for ESG is going to transform all investing. That may be one or five years away from now, but it's not that far away," he said.
When asked whether his comments were "just" PR, and if business should be involved with issues beyond the bottom line, Fink responded, "I'm not a nanny. I'm not telling companies what their purpose should be. But I do believe it's up to the company to identify what their purpose is."
 
That's a cosmically huge claim—"to transform all investing"—but when the chief executive of the world's largest investment entity says it's going to be so, there's a good chance it's an accurate prediction. And it's clear—again—that Fink believes a company should have a purpose beyond a bare bones, numerical P & L, whatever that social good mission might be.
 
In a small but telling walk-the-talk example of a buy-in, BlackRock Real Assets has partnered with CleanCapital to acquire 60 operating solar projects in a transaction valued at $120.9 million. This acquisition was managed through CleanCapital's diligence software platform and supported by BlackRock funds. "Investors are increasingly interested in the investment opportunities presented by the rapidly changing clean energy space, and we're pleased to invest in solar assets that are well-positioned to capitalize on those trends," said David Giordano, managing director and head of renewable power, Americas and APAC at BlackRock. With this example leading the way, you can bet on more partnerships between large investment firms and up-and-coming innovators in the renewable energy field.
 
Other numbers tell the story of the rapid growth in mainstream capital now flowing into sustainable investing. The U.S. SIF Foundation's 2018 Biennial Report on U.S. Sustainable, Responsible and Impact Investing Trends, just released, found that sustainable, responsible and impact investing (SRI) assets now account for $12 trillion—or one-in-four dollars—of the $46.6 trillion in total assets under professional management in the U.S. This represents a 38 percent increase over 2016. Here are some additional highlights by the numbers: 
Much of this growth is driven by asset managers, who now consider environmental, social or corporate governance (ESG) criteria across $11.6 trillion in assets, up 44 percent from $8.1 trillion in 2016.
 
From 2016 through the first half of 2018, 165 institutional investors and 54 investment managers controlling $1.8 trillion in assets under management(AUM) filed or co-filed shareholder resolutions on ESG issues.
As the report outlines, the massive sums now moving into various areas of social finance are having a profound effect on the investment market. The survey covered a large swath of activity: 496 asset owners, 385 asset managers, and 1,145 community investing financial institutions. 
NEWS YOU CAN USE​
New Standards Released for Measuring Value in Companies
How to satisfy that hoary canard, "you can't manage what you can't measure," in the wide-ranging, inclusive sustainability area, which includes many qualitative factors?  The question is particularly acute for investors, who rely on facts and figures to guide their decision-making. One good answer has just been proposed by the Sustainability Accounting Standards Board (SASB), which has launched new standards in 77 industry-specific metrics to provide investors with in-depth information about the impact of a company's actions on society and the environment. The release comes at a time of increased investor concern about companies' business practices, reports WSJ.
"Companies and investors around the world now have codified, market-based standards for measuring, managing, and reporting on the sustainability factors that really drive value and affect operational performance," SASB Chair Jeffrey Hales told WSJ.
 
The goal is for companies to provide reliable statements to capital providers, he added. Companies including General Motors Co., Nike, Inc. and Diageo, plc have begun using provisional versions of the standards that have been phased-in since 2012.
 
In a related development, a group of international corporate reporting standard setters and framework providers has announced a two-year project "to make it easier for companies to prepare effective and coherent disclosures that meet the information needs of capital markets and society." Launched simultaneously at the Bloomberg Sustainable Business Summit in London, and in Sydney during the World Congress of Accountants 2018, Corporate Reporting Dialogue participants committed to "driving better alignment of sustainability reporting frameworks, as well as with frameworks that promote further integration between non-financial and financial reporting."
 
Corporate Reporting Dialogue includes the major players in setting standards and outlining frameworks. It comprises CDP, the Climate Disclosure Standards Board, the Financial Accounting Standards Board*, the Global Reporting Initiative, the International Accounting Standards Board, the International Organisation for Standardisation, and the Sustainability Accounting Standards Board, and is convened by the International Integrated Reporting Council.
Post-Election "Voting" by Consumers Urged by B Lab
At the time of this writing, the midterm elections are still going on, with a number of congressional seats still in question awaiting recounts. B Lab, the organization that awards B Corp certification, wants to extend this election season for the next two years, until the general election of 2020. To achieve this goal, B Lab has launchedthe "Vote Every Day" campaign to promote Certified B Corp, to help "consumers learn the power of their daily choices "to change capitalism from a system that benefits the few to one that benefits all." A Certified B Corp company is "committed to building a better, more inclusive world through all levels of its business." Taking a stand is baked into a Certified B Corp brand's strategy and practices.
While many B Corp companies are start ups and/or small-to-medium-sized businesses, the category also includes the likes of the $6 billion Danone North America, whose CEO, Mariano Lozano, was the winner of the CR Magazine Award for Responsible CEO, Public Benefit Corporation, at the recent 3BL Forum.
 
How About a Successful, Mission-Driven CEO for President?
If a chief executive who is a known failure in business (a $900 million bankruptcy) can be elected president, could a CEO who has demonstrated immensely profitable success on a global scale earn the job? Former Starbucks CEO and Founder Howard Schultz has hired a high-powered PR team to explore a presidential bid. Under his leadership, Starbucks grew to a $22 billion in annual revenue behemoth, with over 28,000 shops worldwide, and has recorded a 21,000 percent gain in its stock price. In the past ten years Starbuck's stock has risen 1,350 percent, against a 208 percent gain in the S&P 500 Index during the same period. The company is also known for its generous benefits for its diverse workforce, and for its leadership on race issues.
 
"For some time now, I have been deeply concerned about our country, the growing division at home and our standing in the world." Schultz told the New York Times in June. "One of the things I want to do in my next chapter is to figure out if there is a role I can play in giving back."
 
Schultz is preparing a publicity campaign for the obligatory pre-campaign book, a statement of his principles--From the Ground Up: A Journey to Reimagine the Promise of America, to be published in February, reports Fortune.
Rumors also abound that former New York Mayor Michael Bloomberg is considering a presidential bid. Founder, CEO, and owner of Bloomberg L.P., a privately held global financial services, mass media, and software company reporting annual revenue of $9 billion (2014), Bloomberg currently supports many global initiatives including several environmental projects focused on climate change, and is Chair Emeritus of the Sustainability Accounting Standards Board (see above item).
 
C-SUITE COMMENTS
"My company is still trusted in many parts of the world, but we have to be honest—trust in Shell has faded over the decades in western Europe. Today it doesn't take decades for trust to fade.
 
Society's expectations are rising. Even if we believe a deal should be legal at this point in time, if society somehow believes that a deal isn't ethical, they will hold you to account. And that's exactly what's happening to us.
 
You really want to get the basics right, you really want to get your products right, and you really want to stay in step with society. Or you can take it from me, society will leave you right behind."
 
—Ben van Beurden, CEO, Royal Dutch Shell
 
Excerpted from remarks at Web Summit.
 
PEOPLE ON THE MOVE
Linda Kim has been named by One Legal as the company's first executive director of corporate social responsibility. Kim will lead One Legal's philanthropic endeavors, partnering with nonprofits to support social good. Prior to joining One Legal, Linda dedicated her career to social justice as a legal aid lawyer and nonprofit director.
Cisco Systems Chairman and CEO Chuck Robbins has been elected as a member of the Ford Foundation's board of trustees. In addition to leading Cisco, Robbins is a member of the board of the Business Roundtable, where he chairs its immigration committee, and serves on the board of directors at BlackRock, the world's largest asset manager. He is also a member of the International Business Council for the World Economic Forum and serves as chairman of the US-Japan Business Council. He previously served on the board of Business Executives for National Security, an organization of executive leaders who volunteer their expertise to help enhance the nation's security.
John Weston has been appointed senior vice president and chief marketing and communications officer of City of Hope, the Duarte, CA cancer research and treatment center.  He had been managing director at Fulcrum 2020.
Rasmus Valanko has been named head of corporate responsibility by Kemira, the Helsinki-based chemical company,. Rasmus is currently the director of climate and energy at the World Business Council for Sustainable Development (WBCSD).