Box Donations Support Feeding America's 6 Billion Meals in 2020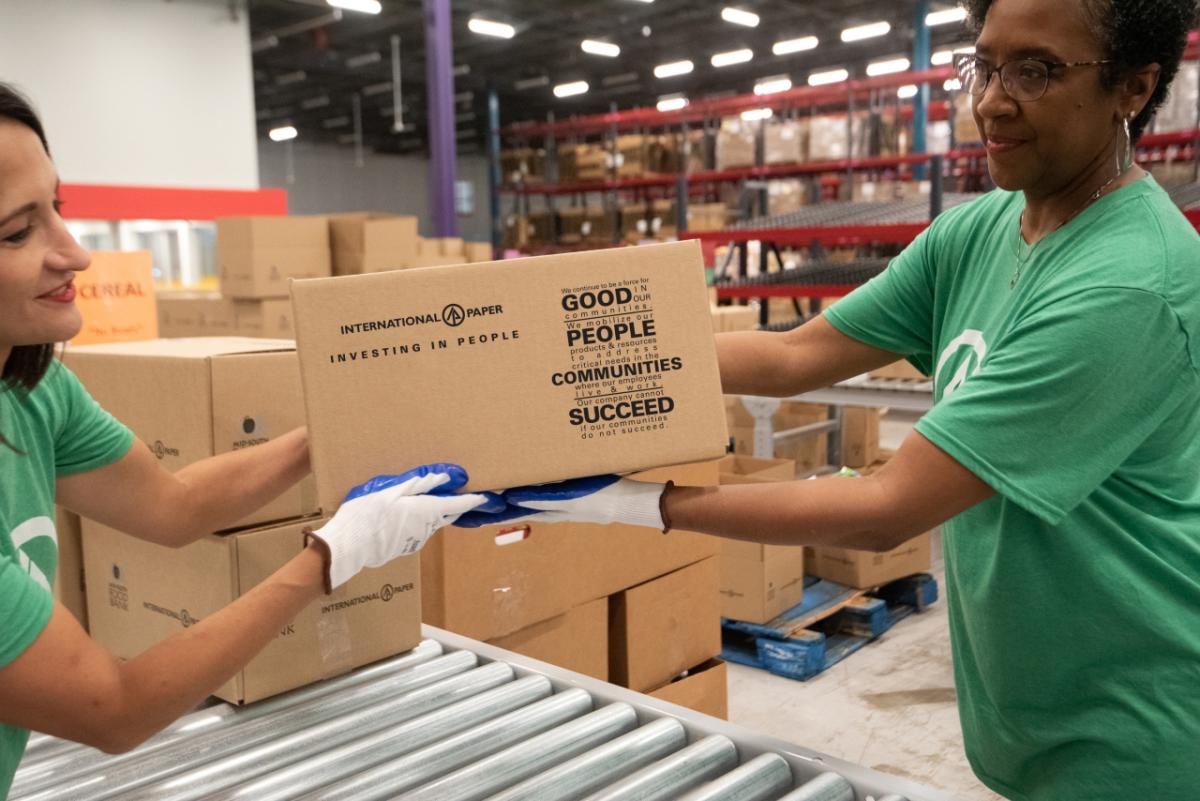 A year into the Covid-19 pandemic, Feeding America® has released its Covid-19 response report highlighting their many accomplishments. Because of the generosity of numerous companies and individual donors, the network distributed more than six billion meals to neighbors in need in 2020, an increase of more than 53% from April through December of 2019.
The report recognizes generous supporters, including International Paper, who enabled their success.  In 2020, IP donated two million corrugated boxes to community-based organizations dedicated to fighting hunger, and Feeding America, with their network of 200 food banks and 60,000 food pantries, was one of the largest beneficiaries of that action. "Our boxes not only helped fight hunger across the country, but they made their way to every food bank serving International Paper communities in the US," said Dr. Alissa Campbell Shaw, senior manager, Community Engagement and executive director, International Paper Foundation. "This donation is just one more way that we are mobilizing essential products to address critical needs in our communities."
International Paper annually supports Feeding America's programs to provide ongoing hunger relief across their network, serving vulnerable populations and delivering emergency food assistance whenever a natural disaster strikes a community. In addition to financial support, International Paper is Feeding America's official disaster relief box provider and the preferred box provider for their Grocery Purchasing Portal, which fills the gap between donations and the unmet needs of network food banks.
April is National Volunteer Month, and while in-person volunteering has slowed for many during the pandemic, Feeding America offers six ways you can become a virtual volunteer. Do your part to #HelpFillTheBoxes and volunteer for a food bank today!