Booz Allen's Laurie Bagley: Service, Sacrifice, and a Legacy of Support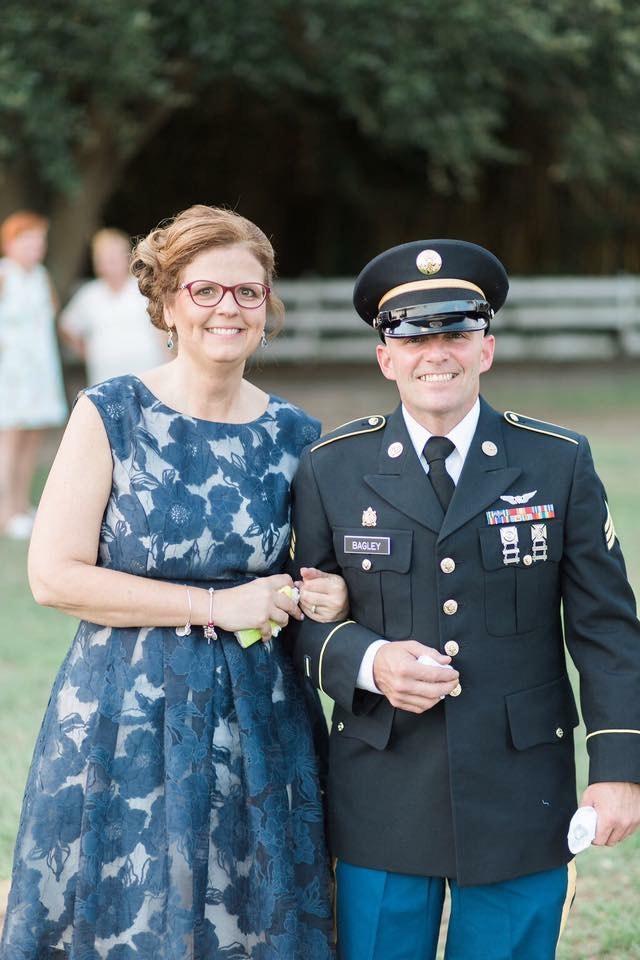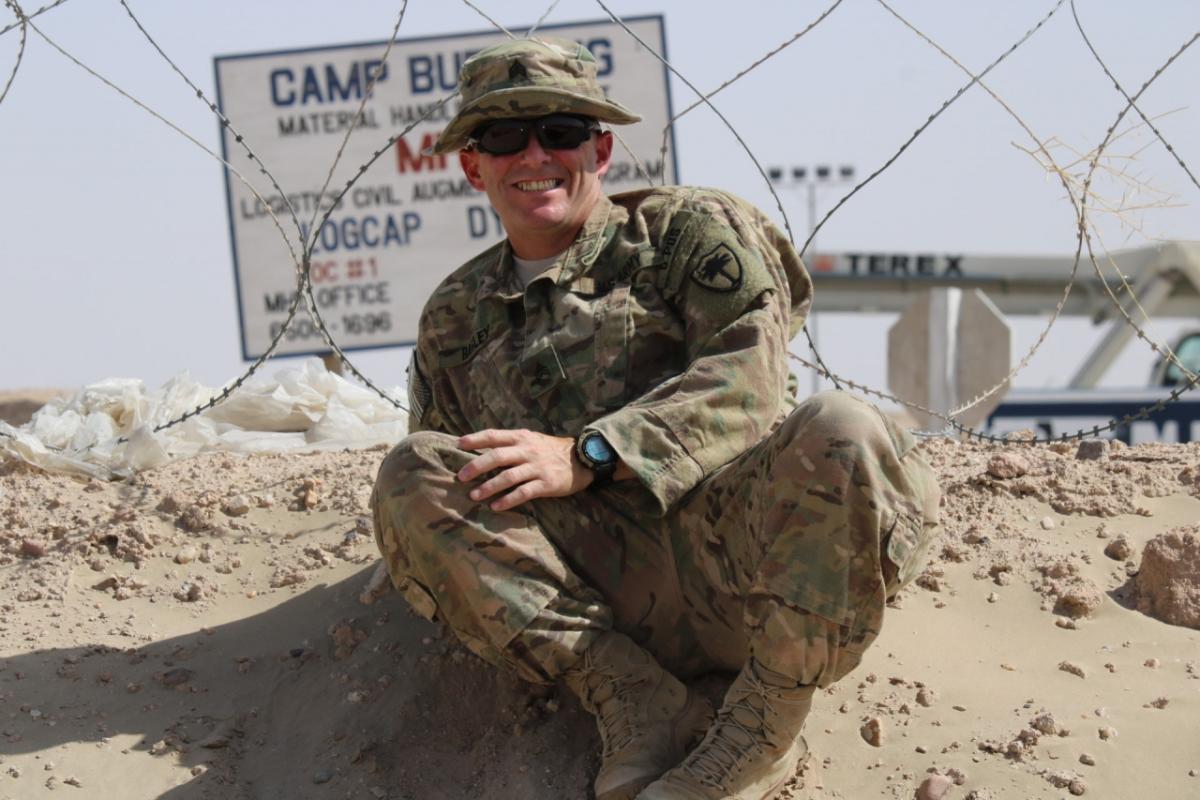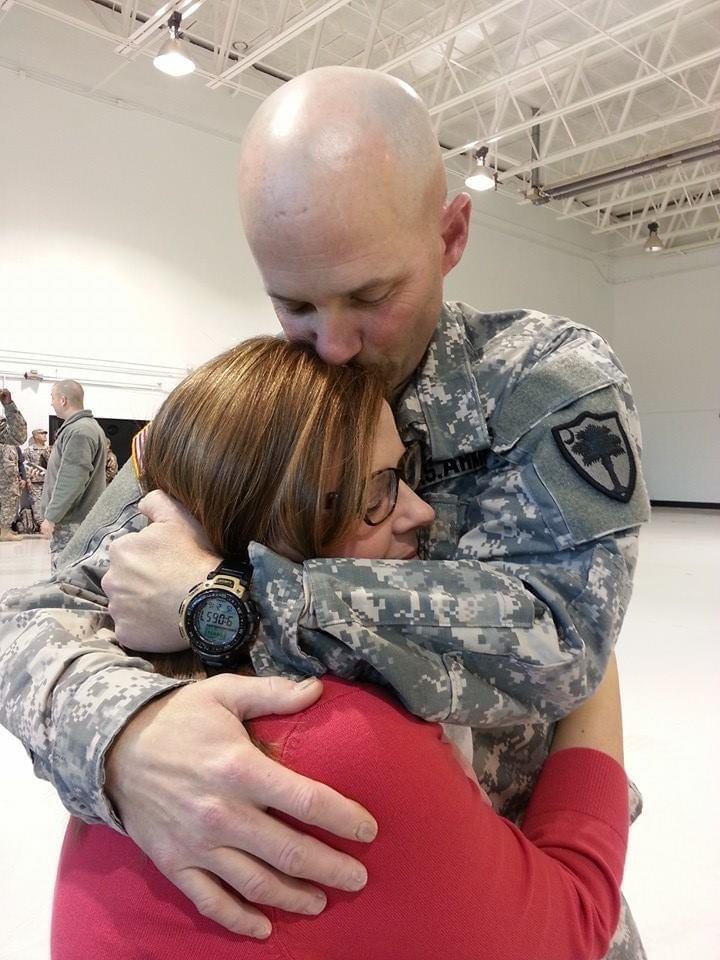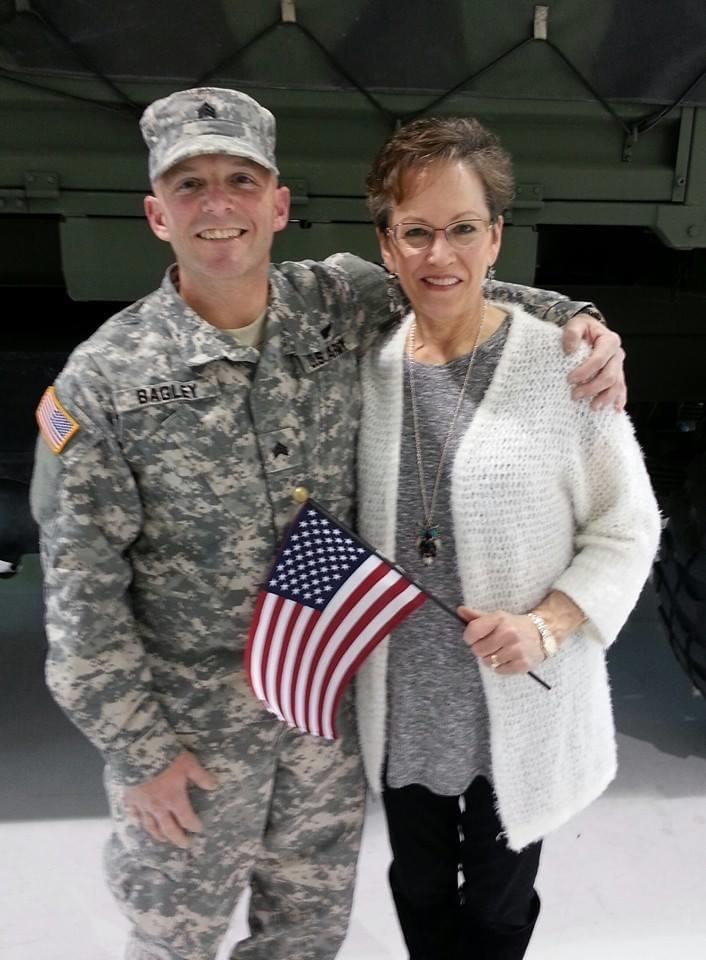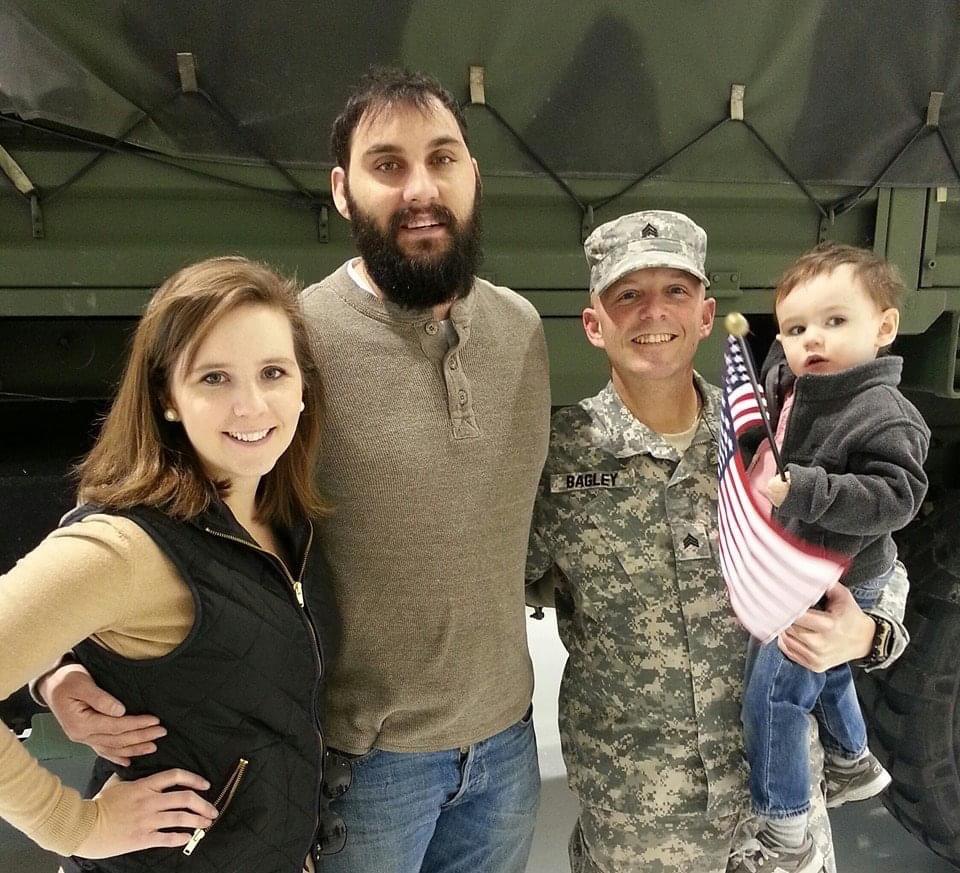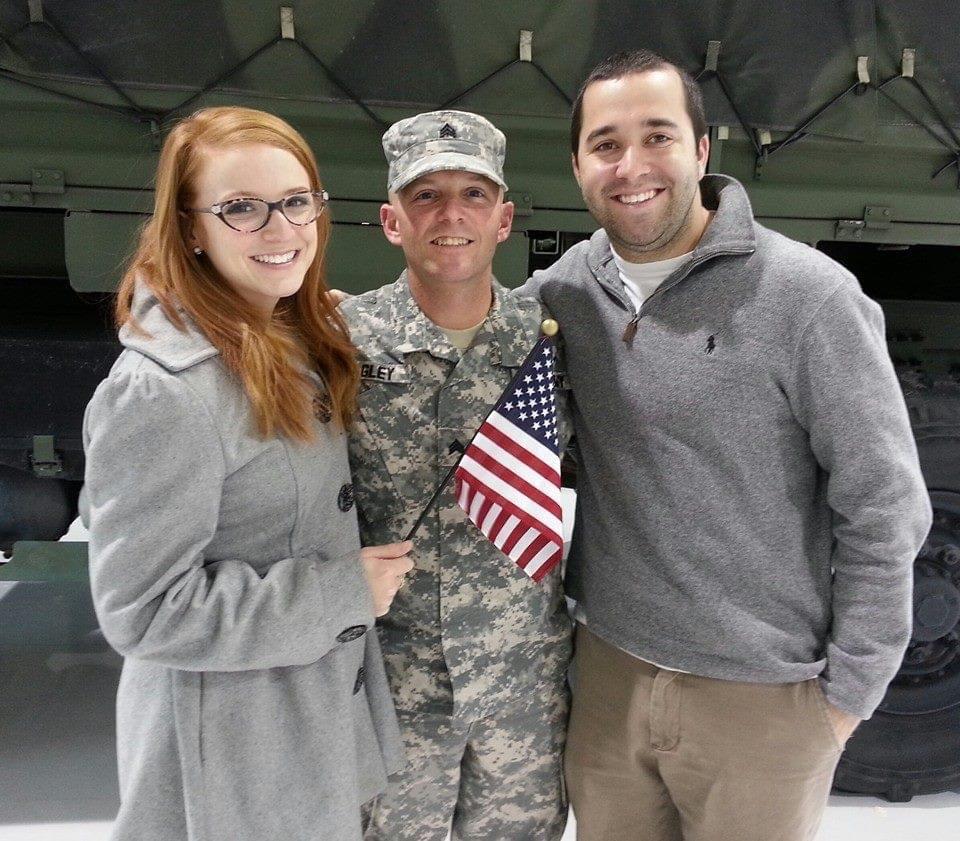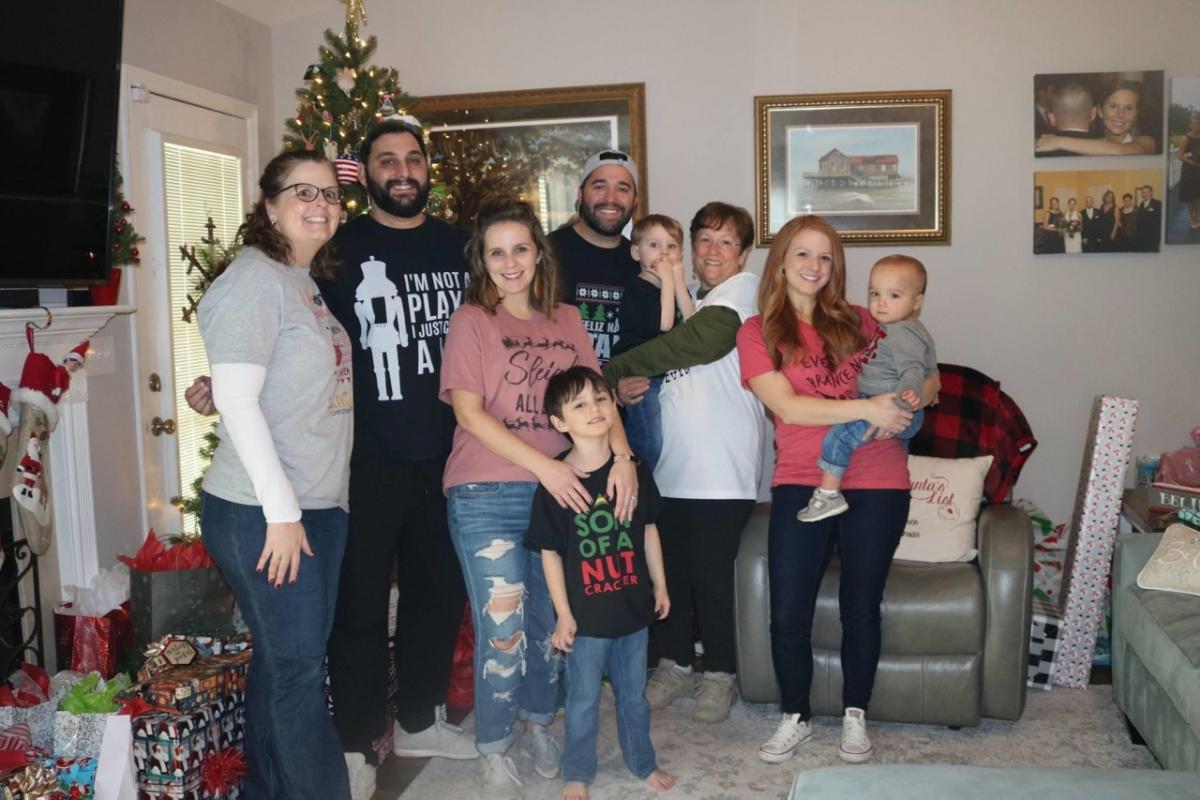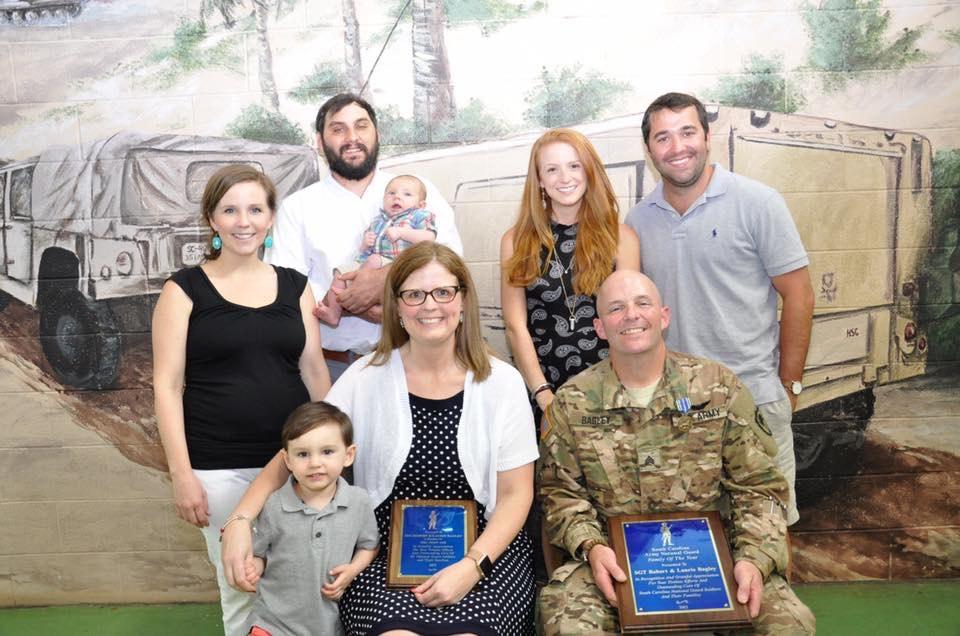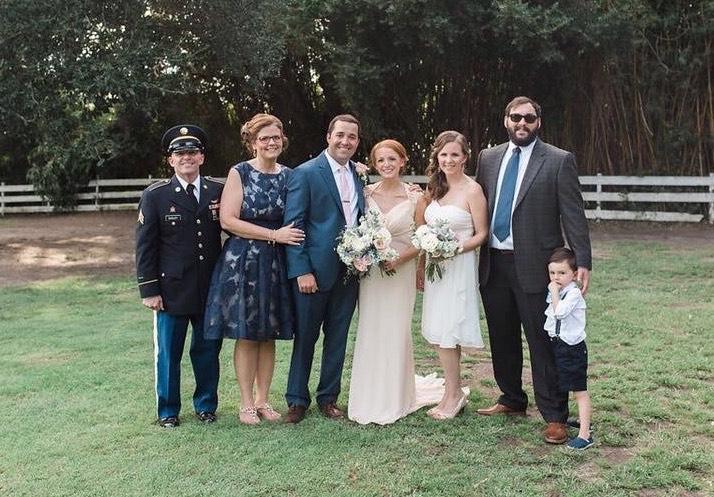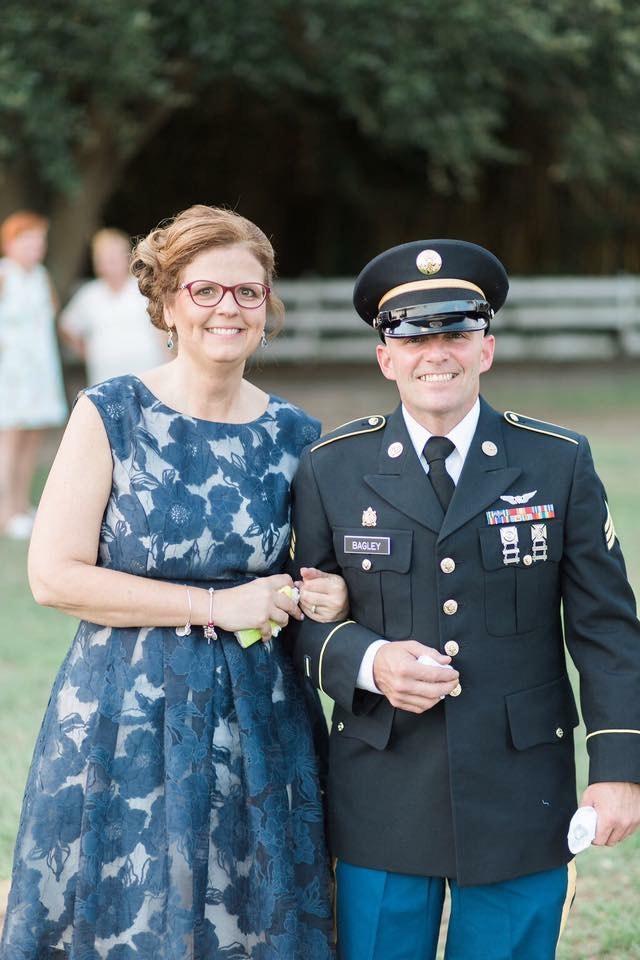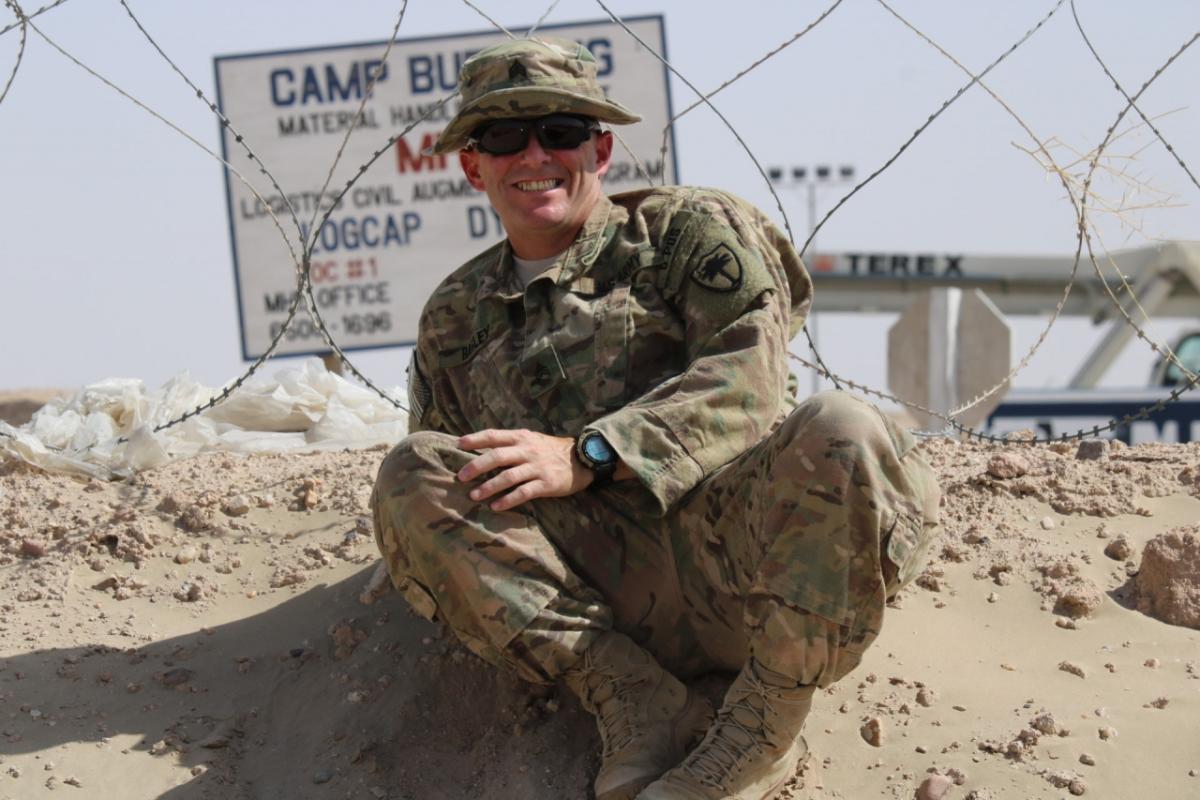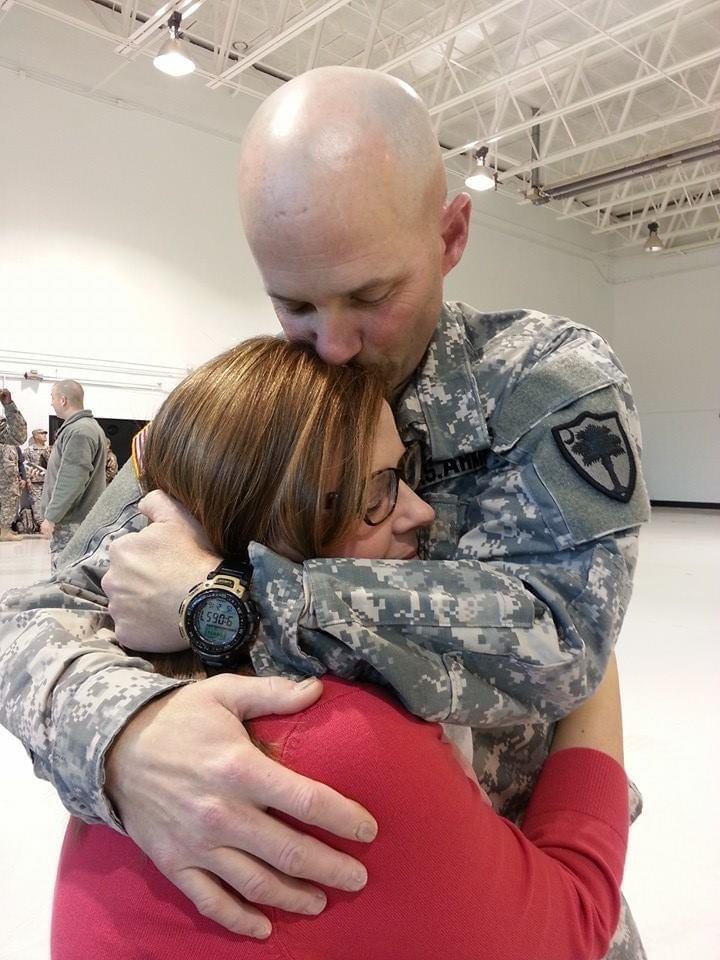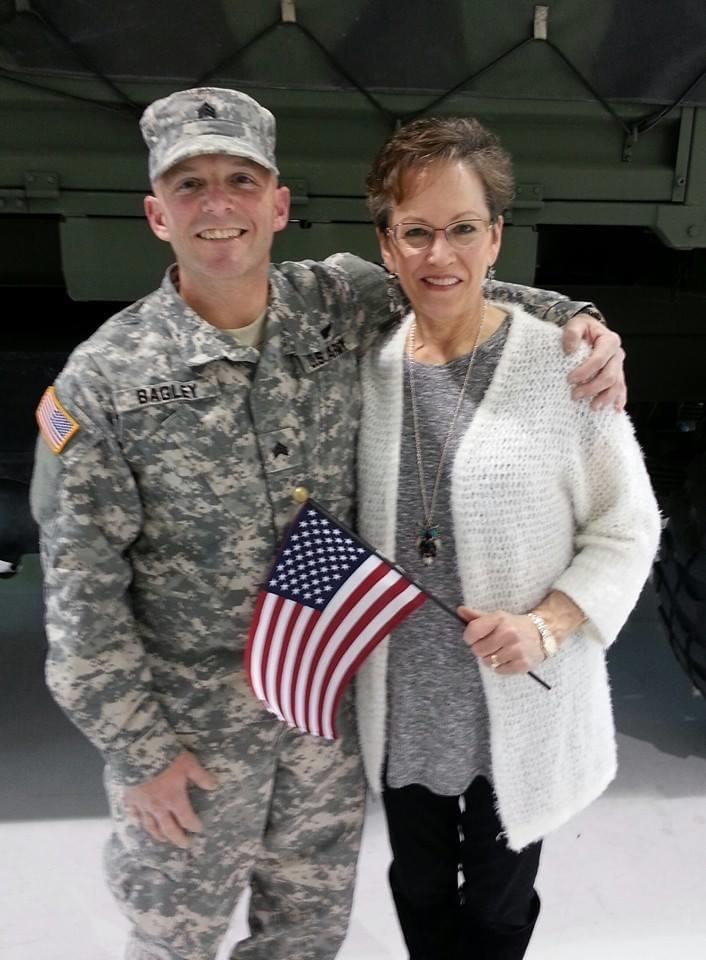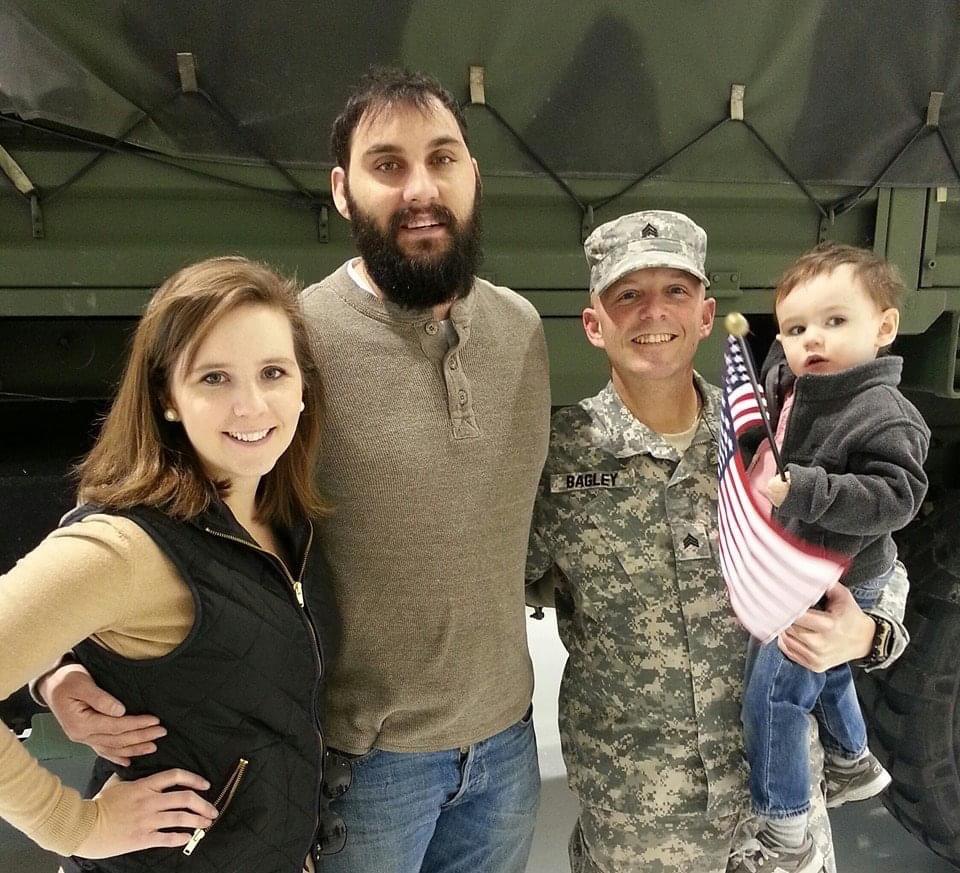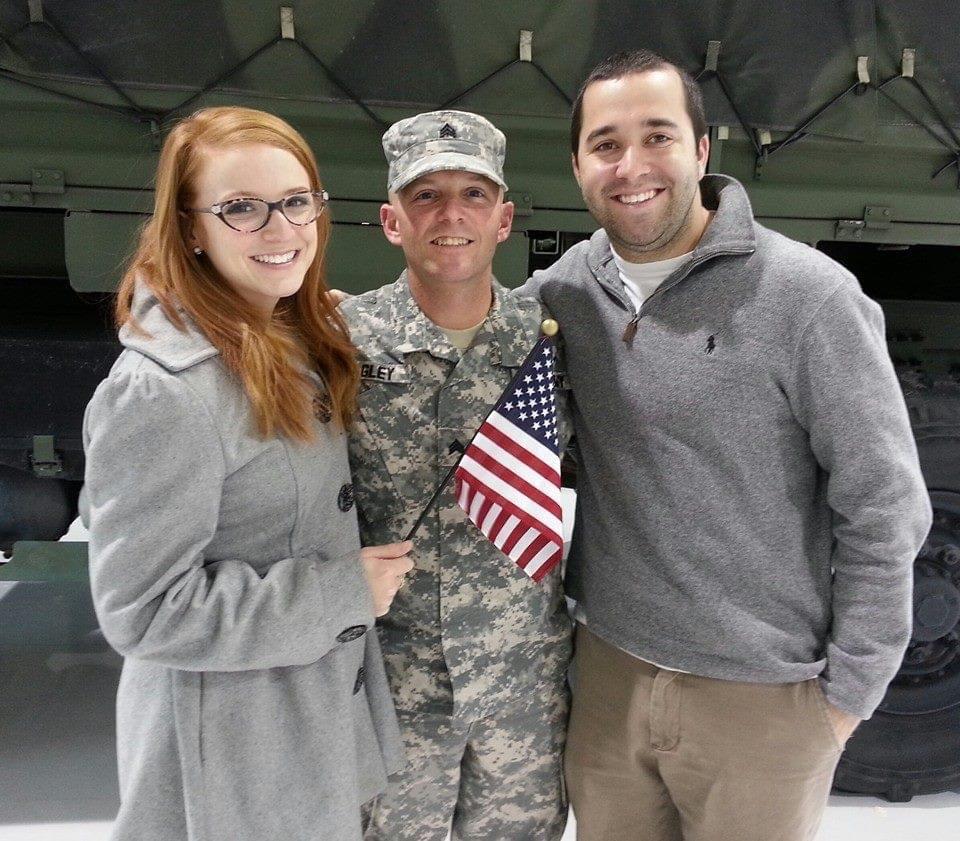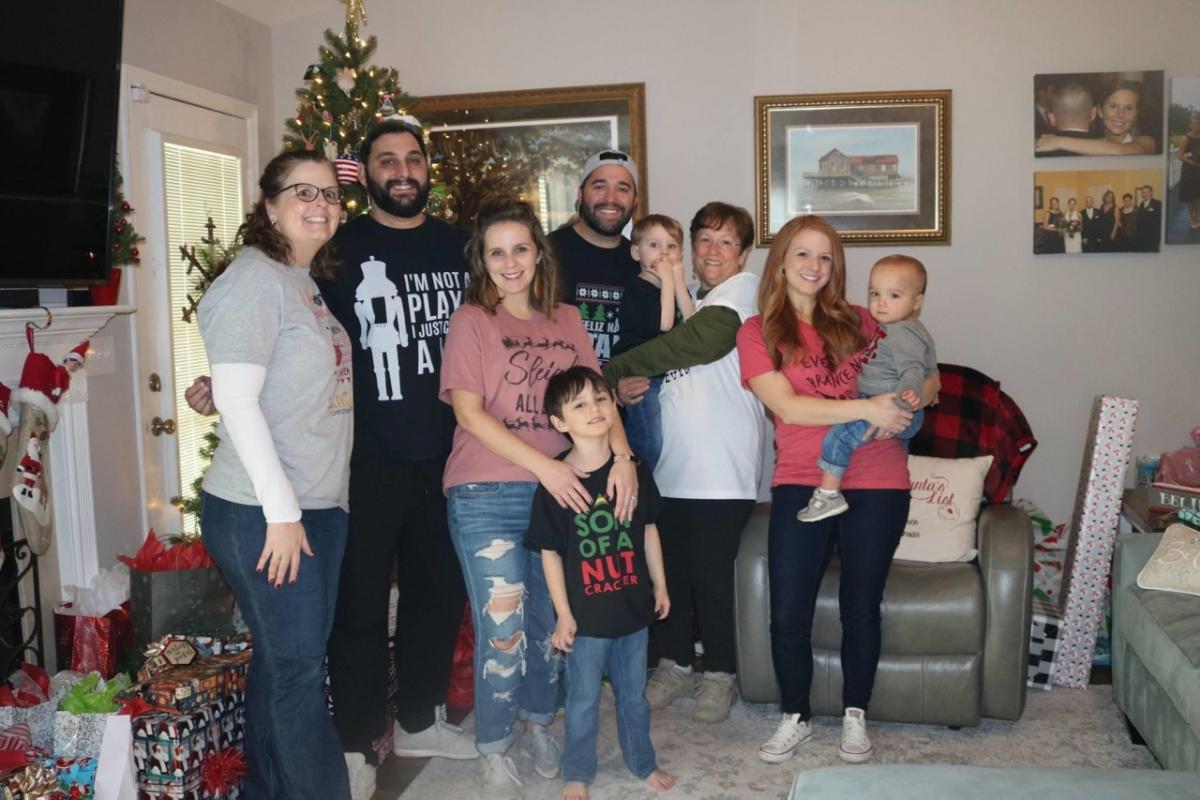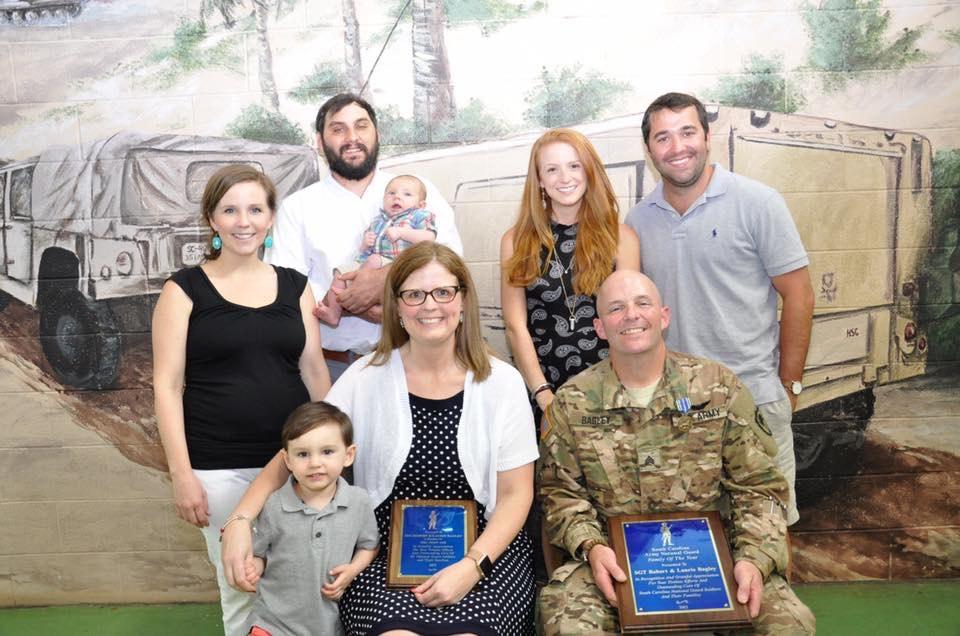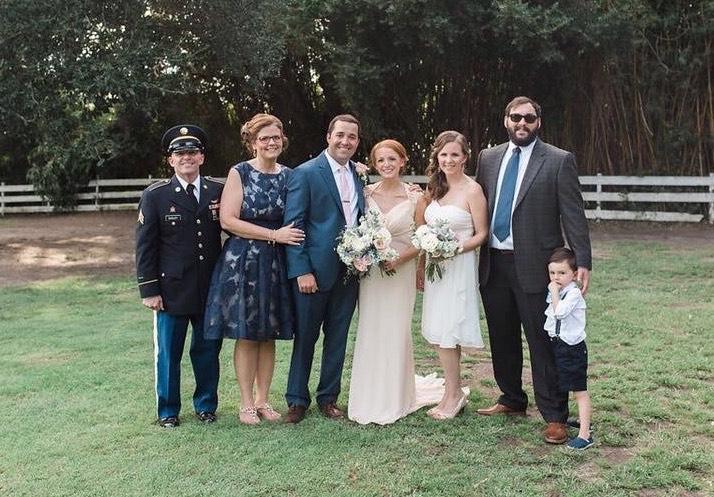 The South Carolina Army National Guard is a family tradition for Booz Allen Lead Technologist Laurie Bagley. 
For five years, she led the Family Readiness Group for the 351st Aviation Support Battalion, receiving rave reviews for her leadership and spirit of inclusion. Her husband Robert H. Bagley—noted for his "infectious laugh, amazing smile, and loving heart"—was a sergeant and served in maintenance for the HSC unit. In 2015, the South Carolina Guard honored three generations of Bagleys who have served and supported the military community as Family of the Year.  
The journey has not always been easy. Bagley shared her story for this article, the last in Booz Allen's series honoring National Military Appreciation Month.
Growing and giving back, together 
Sgt. Bags, as his family and friends called him, joined the National Guard at 38 after the Army raised the maximum enlistment age. Because a family member had served in every U.S. war since the American Revolution, he had hoped to enlist earlier—but he and his wife had been busy raising their young children.
While her husband served, trained, and deployed with his unit, Bagley immersed herself in both her career—supporting clients in areas from systems engineering to requirements management—and the Family Readiness Group, planning events, coordinating a newsletter, helping volunteers with financial reporting, and more.  
In 2015, life got challenging. Sgt. Bags sustained a line-of-duty injury during his deployment. He returned home to heal and care for Bagley, who had been diagnosed with breast cancer. Throughout, Sgt. Bags struggled with post-traumatic stress (PTS). Tragically, in 2017, he passed away after a long battle with PTS, leaving Bagley a Gold Star Widow. 
Leaning on family—at work and at home
"Right after we lost my husband, my Booz Allen coworkers were there for me," Bagley said—at the memorial service, during her four weeks of bereavement leave, and in the weeks afterward. They brought her meals, mowed her lawn, and just checked in to offer support. 
Three years later, her Booz Allen team is still there for her, "Everyone's very mindful," she said of her team. "They can kind of tell when I've had a hard time."
She spoke of a time last year, around the anniversary of her husband's death, that was particularly tough.
"I wasn't taking care of myself physically or mentally," she said, citing family worries, lingering issues with her breast cancer treatment, and her own struggles with PTS.  "You need to take some time," she remembered people telling her—and she has followed their advice. 
"Had I not had the support of such a caring career manager and job leader and the support of my clients, I don't know where I'd be today," Bagley said. "Booz Allen is my family. They just don't say it, they mean it."
Continuing a legacy of service and love
When she feels ready, Bagley plans to work with the Guard on the state level to talk about PTS. She hopes to connect military families across South Carolina with resources and support.
She recalled her husband's conversations with soldiers in resilience training. "My husband would always tell them: Don't give up on tomorrow."
"There are still difficult days, but we all know the love of my life is no longer in pain and is at peace," she said. "We continue to receive signs from Sgt. Bags─I see him in each of our three grandsons."   
If you or a veteran in your life needs help, please call The National Suicide Prevention Lifeline: 1-800-273-8255.
Learn more about the military community at Booz Allen.