Booz Allen Recognized by Forbes As a Top Employer for Diversity
Booz Allen Recognized by Forbes As a Top Employer for Diversity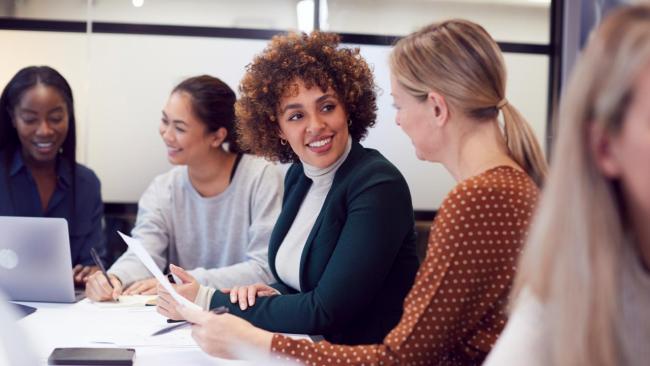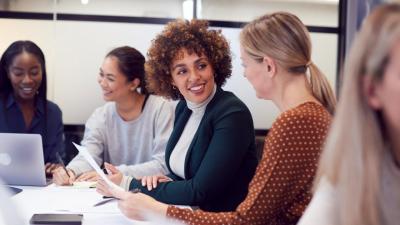 Friday, May 14, 2021 - 8:00am
The Forbes "America's Best Employers for Diversity" list recognizes top U.S. employers for proactive diversity and inclusion initiatives, diverse boards and executive ranks, and dedication to diversity, equity, and inclusion (DEI), as determined by a survey of 50,000 American workers. In 2021, Booz Allen ranked #2 among the 500 companies listed.
"Decades ago, we made a decision to infuse diversity, equity, and inclusion in our culture, and we've been committed to meaningful and lasting change ever since," said Booz Allen Chief People Officer Betty Thompson. "We're proud of the progress we've made to date—it is a reflection of our purpose and values, has strengthened our business, and lays a strong foundation for the work ahead."  
A growing history of firm-wide DEI initiatives
DEI has long played a key role in Booz Allen initiatives, from work in the 1990s to initiate diversity forums, flexible work policies, and family leave programs for LGBTQ+ employees, to its reflection in firmwide values and a new Unstoppable Together DEI program.
Today, 73% of Booz Allen's 11-member board is ethnically and gender-diverse, and the firm has committed to a Race and Social Equity Agenda that includes:
Increasing representation of Black, Indigenous, and people of color (BIPOC) at all levels of the firm
Accelerating learning opportunities on diversity, equity, and inclusion for all employees
Using the firm's voice and capabilities to advance racial and social equity and to amplify the voices of others
"This agenda recognizes that to 'empower people to change the world' we must address fundamental issues of inequity that have posed barriers to fully and meaningfully participating in this essential mission," said Executive Vice President Dennis Via, who co-leads Booz Allen's DEI Council with Thompson. "It's a firmwide effort to listen, learn, and act with purpose toward a better future."
Widespread recognition for a multifaceted commitment
Ranking among Forbes' Best Employers for Diversity is one of Booz Allen's many awards and recognitions related to diversity leadership, STEM representation, and being a workplace of choice.
In addition to being named among Forbes' America's Best Employers for Women and Best Employers for Veterans, Booz Allen has also celebrated:
Hundreds of Booz Allen employees have been recognized over the years by the Society for Asian Scientists and Engineers, the Women of Color STEM Awards, and as Modern Day Technology Leaders by the Black Engineer of the Year Awards.
Learn more about diversity, equity, and inclusion at Booz Allen and read more about Forbes "America's Best Employers for Diversity" rankings.