Booz Allen Named Among Greater Washington's Top Innovators and Leaders by Northern Virginia Technology Council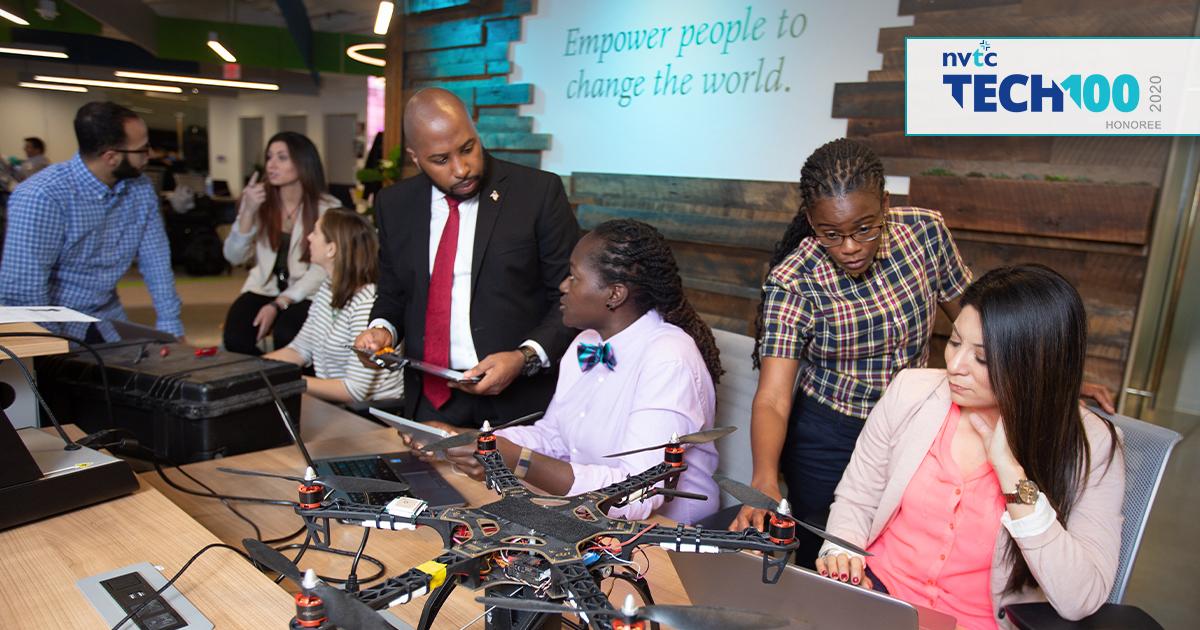 The Northern Virginia Technology Council's (NVTC) annual Tech 100 list recognizes individuals and companies that drive technology innovation, implement new solutions for their customers, and lead growth in the Washington, DC region. The 2020 honorees featured Booz Allen, along with fellow innovators and leaders across the region, with awards presented for the first time in a virtual format in December. 
A commitment to solving tough problems and shaping the future
Booz Allen maintains its future-focused innovation edge through its Strategic Innovation Group, led by Chief Innovation Officer Susan Penfield, which incubates core capabilities and challenges talent to prepare the firm for what's next. Through product and solution development, end-to-end tech scouting via 10+ years of partnerships with innovation networks, iHubs that allow employees to work with new customer segments and develop innovative solutions at the intersection of design, business, and technology, and fostering a spirit of entrepreneurship, the firm infuses innovation throughout its approach to solving client challenges.
"As leaders, we must continuously unlock and encourage an entrepreneurial, innovative spirit within our organization in order to make the world a better place and support our clients' missions," said Penfield. "This means catching the right tech waves, investing appropriately, fostering skills training, and developing an ecosystem of partnerships with start-ups and tech incubators."
The resilience to keep innovation moving
Despite 2020's many challenges, Booz Allen maintained its commitment to innovation, including these game-changing initiatives:
"While this year has presented numerous challenges to every organization and individual, it is encouraging to see so many of the area's tech companies and executives remain resilient and committed to the health and wellbeing of their employees, the success of their companies, and industry advancement," said NVTC President and CEO Jennifer Taylor.
Inclusion in the 2020 Tech 100 is the latest of several recognitions Booz Allen has received from NVTC, including Executive Vice President Brad Medairy's 2020 Cyber Executive of the Year award. Executive Vice President Karen Dahut is a member of NVTC's board of directors.
Learn more about innovation at Booz Allen.