Booz Allen Hamilton Named a 2018 Best Workplace for Commuters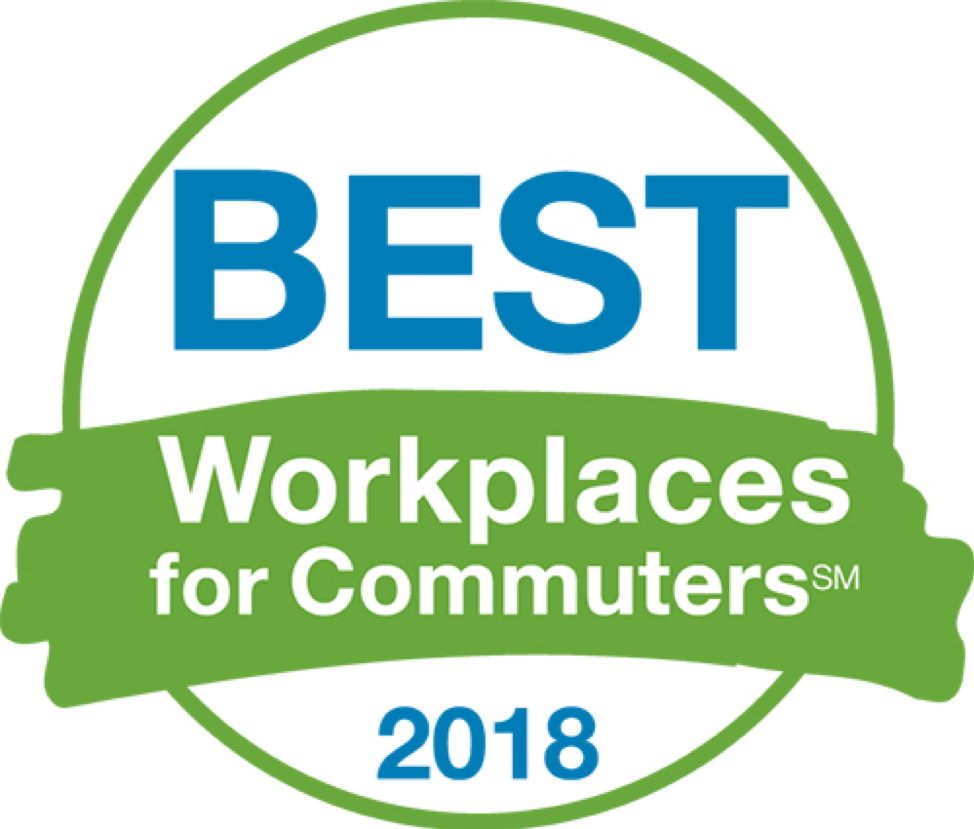 Booz Allen Hamilton has been named a 2018 Best Workplace for Commuters, recognized for offering its employees an array of viable alternatives to driving to work alone, thereby reducing air pollution, traffic congestion, and fuel consumption. This is the twelfth year in a row the firm has received this recognition.
Elizabeth Wayt, who heads the firm's Sustainability Office, says, "At Booz Allen we know that our people are our greatest asset, and for that reason we educate and encourage our employees to play an active role in making environmentally responsible choices. The firm's 'Way We Work' strategy gives employees the flexibility to work where they need to each day with expanded 'centers of gravity' office spaces close to our key clients. The program uses an award-winning hoteling model at worksites around the world that has allowed the firm to reduce its environmental impact while improving employee quality of life."
Where possible, Booz Allen lease offices near public transportation sites. At its main office locations Booz Allen employees have access to food, ATMs, a day care center, fitness center with shower facilities, and more. Bicyclers can park their bikes in a secure, covered garage close to shower facilities.
"Booz Allen Hamilton is on the cutting edge of a national movement," said Julie Bond, Program Manager, Best Workplaces for Commuters. "By offering a range of commuter options, the firm gives its employees the support they need to get to and from work so they can be at their best. These benefits are good for the company and its employees."
Read more about Booz Allen's commitment to Sustainability here: https://www.boozallen.com/e/insight/thought-leadership/commitment-to-sustainability.html