Booz Allen Hamilton Named to 2017 Working Mother "100 Best Companies"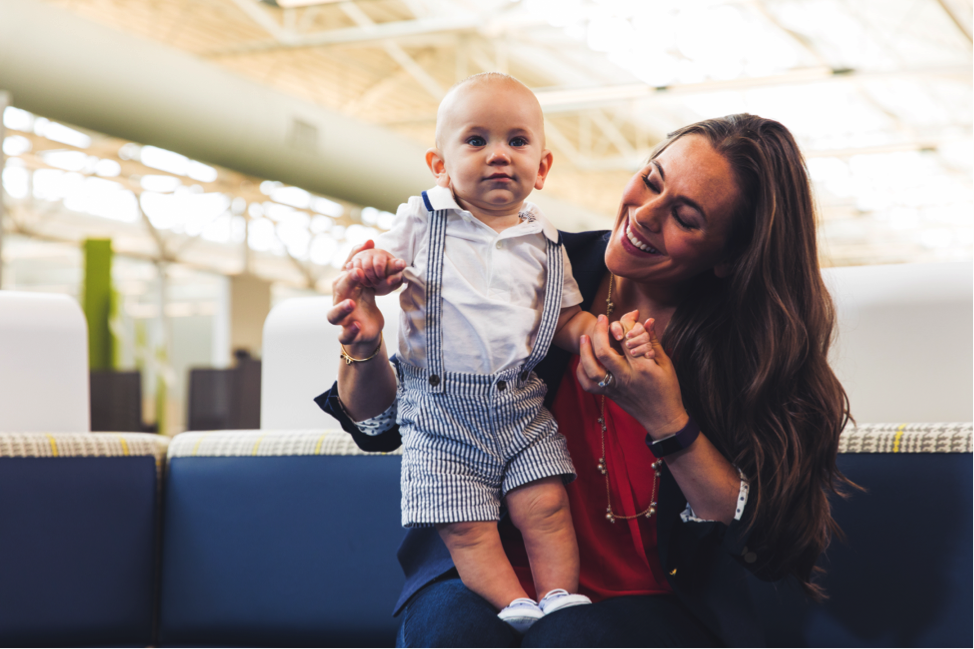 Booz Allen's Lead Technologist Hallie Krauer posing for a portrait while playing with her child in Charleston, SC.
September 26, 2017 /3BL Media/ -- For the 19th consecutive year, Booz Allen Hamilton was named to Working Mother's list of 100 Best Companies for its "strong leadership in creating progressive programs for its workforce in the areas of advancement of women, flexibility, childcare and paid parental leave." The 100 Best Companies are featured in the October/November issue of Working Mother and on workingmother.com.
For the fourth year, Booz Allen also appeared in the "Best Companies Hall of Fame," which honors "heavy hitters" that have made the list for 15 or more years.
Booz Allen Executive Vice President and CPO Betty Thompson said of the honor, "Our 23,000 employees are diverse, passionate, and exceptional people. We know the value all caregivers bring and are proud to be a firm that empowers employees and places high importance on creating an environment of balance and flexibility. That makes us a better community of problem solvers and good citizens – all part of our Champion's Heart!  We're honored to be in the company of other firms committed to advancing work/life balance."
Booz Allen's commitment to a flexible, rewarding work environment includes:
Reigniting careers for professionals who want to return to work after a break by offering paid internships for returning engineers and technology workers. The Return to Work program is a collaboration between the Society for Women Engineers (SWE) and iRelaunch, an organization whose mission is to help talented professionals re-enter the workforce from a career break.
Focusing on physical and emotional health through our PowerUP program. Through our partnership with The Campaign to Change Direction, we are supporting a national effort to change the culture around mental wellness.
Developing excellence in the future workforce via a Vision Scholarship Program for the legal dependents of our employees pursuing undergraduate degrees. These students demonstrate superior academic achievement, character, and citizenship. The award is $3,000 per year for up to 4 years at an accredited institution. Over the last five years, Booz Allen has funded more than $234,000 in scholarships.
Working Mother Editor-in-Chief Meredith Bodgas says, "This year's winning companies know the value of keeping their employee moms engaged and supported. They use schedule flexibility, paid parental leave and family benefits to ensure that parents can develop meaningful careers while leading satisfying home lives."
The complete list of the 2017 Working Mother 100 Best Companies can be found here.
In October, the firm plans to attend Working Mother Media's WorkBeyond Summit. Formerly known as the Work Life Congress, the Summit builds upon the foundation of the Congress, but with enhanced programming to better support the needs of teams and leaders who champion strengthening company culture.
Ready for what's next in your career? Visit: https://www.boozallen.com/careers.html