Booz Allen Is First Consulting Firm to Win INFORMS Prize for Operations Research
Booz Allen Is First Consulting Firm to Win INFORMS Prize for Operations Research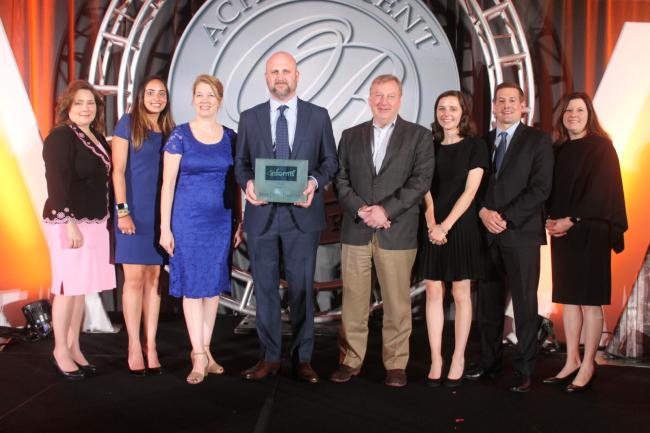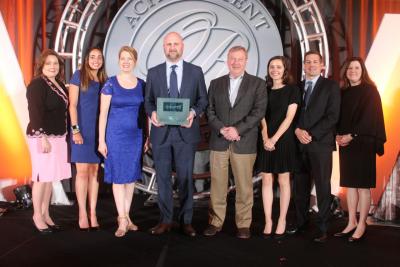 Tuesday, April 16, 2019 - 2:00pm
Operations research (O.R.) leverages analytic tools, mathematical techniques, and data science to help people make better decisions. Booz Allen's O.R. team has been using this discipline to disrupt threat networks, prevent entitlement fraud, and improve pharmaceutical safety. 
On April 15, the team was recognized with the 2019 INFORMS Prize, joining a roster of winners that includes Disney, General Motors, the U.S. Air Force, and the Mayo Clinic. Booz Allen is the first consulting firm to receive this award.
An organization-wide achievement
"Recognizing the increasing role that O.R. and analytics was playing in the future of our clients' missions, Booz Allen invested in our people, our capabilities, and our partnerships to ensure we were able to meet the growing demand," said Booz Allen Senior Vice President Steve Escaravage. "As a result, we are able to support many critical client missions and internal programs today. It's an honor to be recognized with such a prestigious award for these efforts." 
Booz Allen has been building its internal O.R. capabilities through efforts like its Data Science Bowl, the world's largest data science competition for social good, and Data Science 5K, an internal workforce development program that has boosted data science talent by more than 1,600 practitioners in just three years. The firm has also been leveraging O.R. in its own operations, using predictive modeling and machine learning to optimize staffing across its portfolio.
A prestigious international honor
The INFORMS Prize is the highest organizational honor given by the Institute for Operations Research and the Management Sciences (INFORMS), the world's largest professional society for analytics.
"Booz Allen Hamilton serves as an incredible example to other companies for their use of O.R. and analytics to transform their organization, and we are thrilled to recognize them with the 2019 INFORMS Prize," said INFORMS Executive Director Melissa Moore. 
Read about the INFORMS Prize,  best practices for applying O.R. in your organization, and analytics at Booz Allen.