Booz Allen Executive VP Angie Messer Named a Woman of Influence by the Executive Women's Forum
Booz Allen Executive VP Angie Messer Named a Woman of Influence by the Executive Women's Forum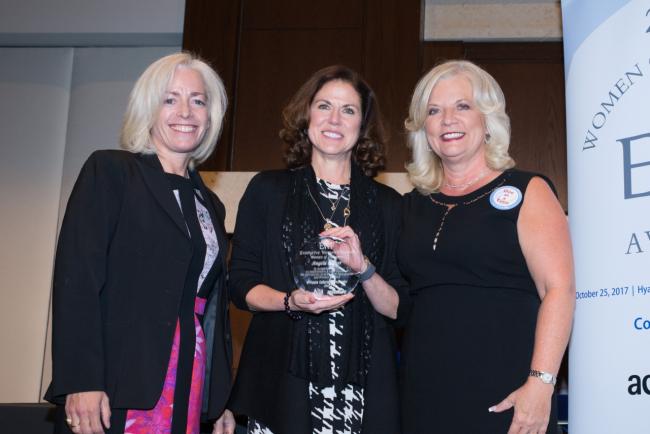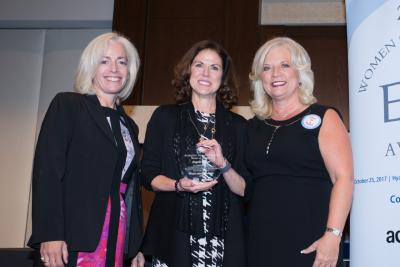 Wednesday, November 22, 2017 - 10:35am
Booz Allen Hamilton executive vice president Angie Messer has been named a "Woman of Influence" by the Executive Women's Forum (EWF). The distinction is given to four women each year in recognition of their "accomplishments and leadership roles in the fields of Information Security, Risk Management and Privacy."  The 2017 awards were given at the 15th Annual EWF National Conference held in Scottsdale, Arizona.
The four women chosen for the prestigious award are nominated by their peers and winners are selected by a panel of judges, based on a six-point set of criteria. Awardees must demonstrate: a positive influence on the professional community, the application of creativity or innovation in solving problems or overcoming challenges, a demonstrated commitment to the highest ethical standards, a history of designing and implementing effective solutions, a sustained record of accomplishments and contributions to the field, and service as mentor of trusted advisor to colleagues, students and others.
"The Executive Women's Forum is thrilled to honor the 2017 Women of Influence Award recipients," said Joyce Brocaglia, EWF Founder and CEO of Alta Associates. "We are proud to acknowledge our recipients for their accomplishments and look forward to our future collaboration in achieving the EWF's mission of engaging, developing and advancing women leaders!"
At Booz Allen, Angie Messer leads the firm's Cyber capability, guiding teams of cyber forensics engineers, data scientists, and threat intelligence experts who focus on cyber malware and incident response. She also champions the talent development, strategic mobility, and associated innovative people model solutions for the firm wide cyber business.
To learn more about the Women of Influence Awards visit https://ewf-usa.site-ym.com/page/WOIAwards.
At Booz Allen, we empower people to change the world. Lean more: https://www.boozallen.com/careers.html