Booz Allen Celebrates Two Decades as a Working Mother Best Company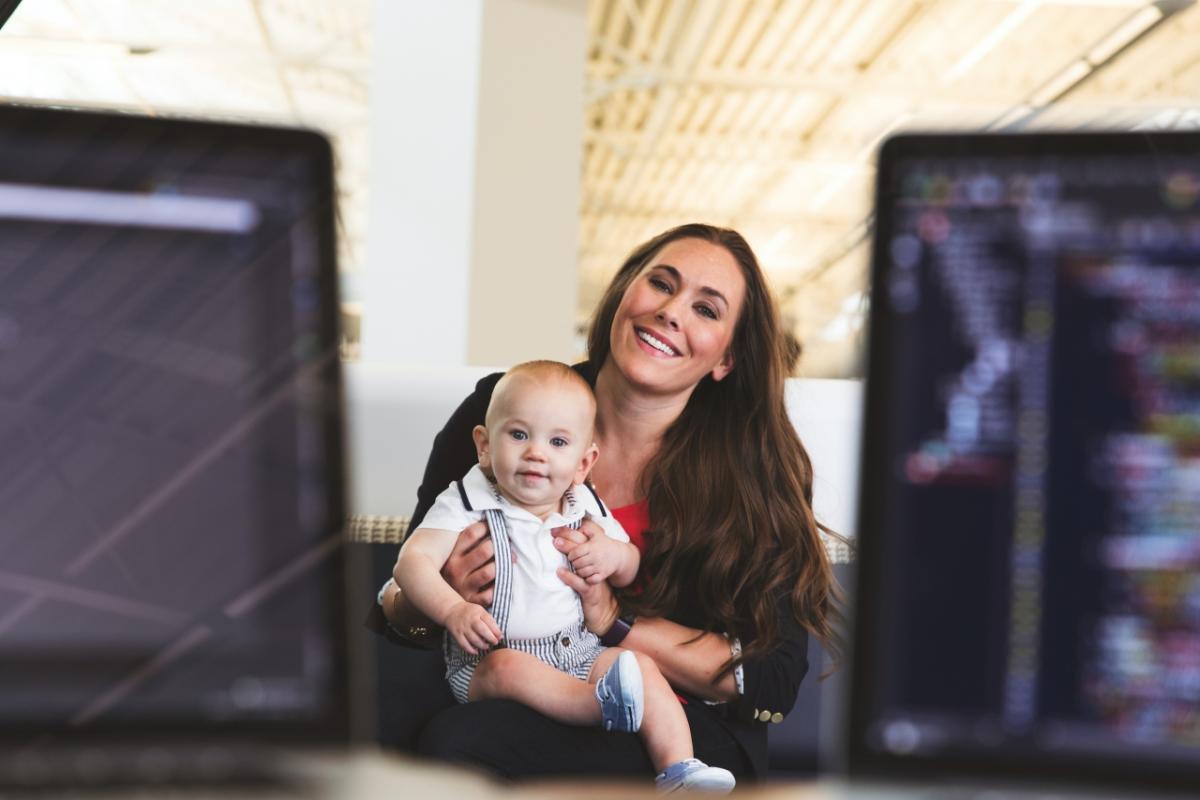 Booz Allen celebrates two decades of recognition on the Working Mother 100 Best Companies list.
Based on more than 400 questions on everything from leave policies to fertility benefits, adoption, child- and dependent-care benefits, flexible scheduling, mentoring, sponsorship and opportunities for advancement, Working Mother names 100 companies each year whose family-friendly policies and culture are best for working moms. Once again, in 2020, Booz Allen is on the list—marking two decades of recognition in this category.
The Working Mother 100 Best Companies list is intended to both educate working parents about the most parent-friendly companies and draw attention to the gap between these companies and the national average.
"This year's winners demonstrate progress in offering paid parental leave and opportunities to return to work gradually, as well as family-friendly benefits and opportunities for women to advance," according to Working Mother.
A proud history as a "people-first" firm
"Booz Allen has always taken a people-first approach to decision-making so that every employee can feel supported," said Aimee George Leary, Talent Strategy Officer and executive cosponsor of the firm's Women's Business Resource Group. "I'm proud of our legacy supporting and creating opportunities for the working mothers that are an essential part of our workforce and leadership, and who are doing critical work that empowers people to change the world."
For families, Booz Allen offers six weeks of gender-neutral parental leave and up to eight weeks or more of maternity leave. All new parents have the option to flexibly phase back into work responsibilities—reflecting an overall culture that encourages telework, flexible paid time off and work schedules, and more. The firm also offers support and accommodations for employees with non-parental caregiving responsibilities.
The firm is also considered a leader in mental health support, receiving national attention for its "Emotional Wellness Revolution" and Mental Health America's first-ever corporate award for mental health excellence. A continuously evolving array of programs address physical, financial, and emotional health and resiliency—from "first responders" within the company trained to spot signs of distress to "Let Us Be Heard" sessions to talk about experiences around social inequality.
To support women's career paths, Booz Allen's Women's Business Resource Group complements the firm's already robust career development and development programs to create connections to provide support, opportunities, and shared experiences for women at Booz Allen.
Meeting new needs during COVID-19
"This year has brought unprecedent challenges for working mothers, who have been disproportionately impacted by COVID-19," said Leary. "Practically overnight, our employees' routines changed drastically, and parents were navigating the responsibilities of a full-time career alongside full-time childcare, homeschooling and more."
"Our first step was listening and understanding what our employees needed most," Leary said. Childcare and learning opportunities, flexibility to manage home and work, and emotional and financial well-being were top of mind for parents.
Booz Allen responded with benefits that addressed these challenges, including up to $10,000 in relief from the Emergency Resilience Fund, new options for flexible work schedules, and increased access to free, confidential virtual counseling sessions for employees and dependents.
To help with expenses such as childcare and dependent care during school and daycare closures, the firm made additional contributions to flexible savings accounts to assist with dependent care expenses. As the pandemic progressed, Booz Allen continued to reassess its employees needs and rolled out additional support and expanded back-up care benefits, providing access to high-quality care in a center or at home. The firm also secured free and discounted learning materials, tutoring and care support to help with at-home schooling.
"When the pandemic began, we started with our values and a commitment to our people that we would be 'in it together,'" said Leary. "That continues to be true for our COVID-19 response, as well as our long-standing support for working mothers."
Learn more about Booz Allen's COVID-19 response and careers at Booz Allen.