Booz Allen and Special Olympics of Virginia: Pulling Together for Disability Awareness Month
Booz Allen and Special Olympics of Virginia: Pulling Together for Disability Awareness Month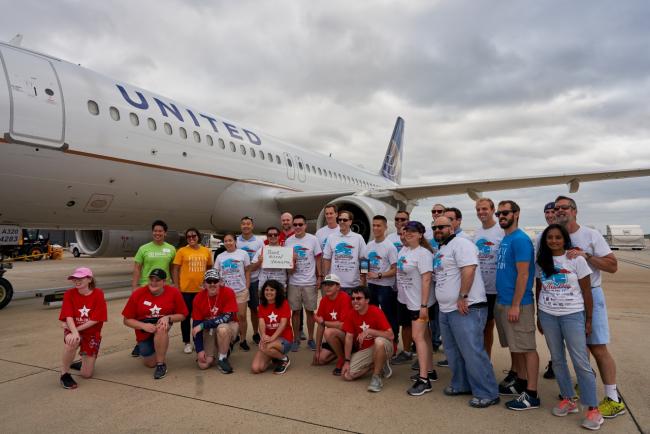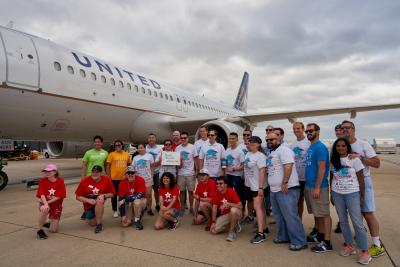 Tuesday, October 27, 2020 - 8:00am
Booz Allen has been a proud sponsor of Special Olympics of Virginia (SOVA) for more than a decade, and for the past several years has joined teams across the region at the organization's annual Dulles Plane Pull. In 2019, Booz Allen was named "Most Enthusiastic Team" and was also one of the fastest teams to pull a Boeing 757 for 12 feet down the runway, winning third place.
COVID-19 moved the 2020 Plane Pull activities online, but despite the venue change, Booz Allen participants were undaunted—running, biking, swimming and exercising throughout the week to raise funds for the Special Olympics cause.
"It was impressive to see SOVA demonstrate their collective ingenuity to still hold the event virtually and raise awareness and funds for such an important cause," said Booz Allen Principal and Plane Pull team co-lead Jamie FitzGerald. "I enjoy this event as it brings together people from all over the firm and displays our passionate service as we compete for a common cause. Giving back to the community is important and this event allows us to help SOVA athletes while providing our team with an opportunity to meet and make meaningful connections with the spirit of a little healthy competition."
Virtual events to keep healthcare accessible
For the 2020 event, each team—virtually paired with a Special Olympics coach for motivation—logged their physical activities from October 12-16. Participants got credit for miles walked, run, cycled, or swam and minutes spent exercising. 
Booz Allen employees also participated in the Virtual Dulles Day 5K/10K to raise money for the Special Olympics' Healthy Athletes® program, which provides services like hearing screenings, eye care, oral care, and health evaluations to people with intellectual disabilities, as well as meals at competitions, uniforms, medals, and the cost of sending athletes to state competitions during the COVID-19 pandemic and beyond.
"The virtual Plane Pull provided a meaningful way to stay connected with the Special Olympics. Thanks to colleagues across the firm, I'm grateful we were able to join together, fundraise, and help provide opportunities to athletes during a challenging time," said Booz Allen Associate and Plane Pull team co-lead Daniel Lai.
Years of enthusiastic support 
This year's activities with Special Olympics were just the latest highlights in the organizations' longtime partnership. Since the partnership began, Booz Allen's Brains and Hearts Campaign (BAHC) has also supported SOVA events like the annual January Polar Plunge. 
"I am honored and humbled to be a part of Booz Allen's longstanding relationship with Special Olympics. Whether we are volunteering in-person or virtually, the Special Olympics athletes and organizers are so appreciative of the support we provide. Knowing how valued volunteerism is to the Special Olympics community, I hope that our firm continues to strengthen our partnership with the organization and its athletes for many years to come," said Booz Allen Associate and BAHC leader, Kyle Dudzinski.
"Booz Allen has supported Special Olympics of Virginia through service and philanthropy for many years, and we are honored to bring that support to their important cause again this year," said Steve Escaravage, senior vice president at Booz Allen and executive sponsor for the Special Olympics of Virginia partnership. "One of our firm's core values is 'Champion's Heart' – to compete with passion and crave being the best. No organization's mission embodies that value more fully than the Special Olympics."
Read more about diversity, equity, and inclusion and community impact and philanthropy at Booz Allen.