Booz Allen and Capital CoLAB: Strengthening STEM From Baltimore to Richmond
Booz Allen and Capital CoLAB: Strengthening STEM From Baltimore to Richmond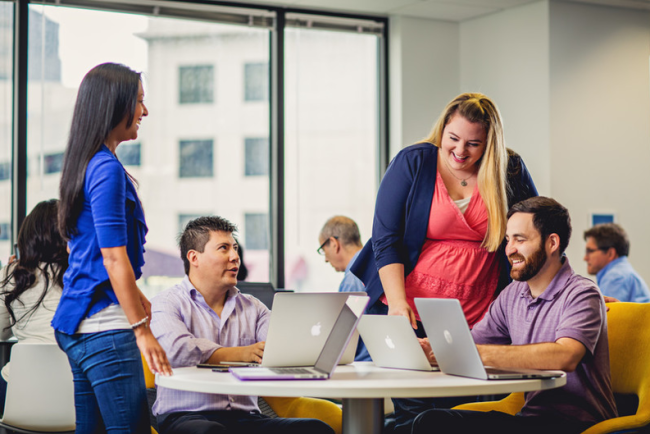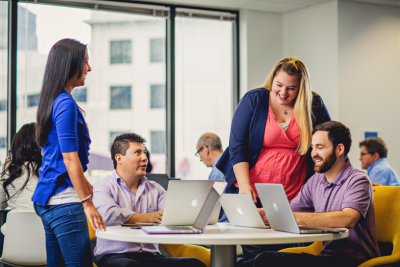 Friday, October 11, 2019 - 7:00am
Stretching from Baltimore, MD, to Richmond, VA, the Capital Region surrounding Washington, D.C. has the third largest economy in the United States, with 53 Fortune 1000 companies and 115 federal labs and federally funded R&D centers, and is ranked third among the country's top tech hubs based in employment. Yet digital technology workers only make up 6.2 percent of the region's workforce – and there is more growth coming.
To help build and strengthen the region's tech talent pipeline, Booz Allen has joined a pioneering collaboration: Capital CoLAB (Collaboration of Leaders in Academia and Business). CoLAB is an initiative of the Greater Washington Partnership that brings together the area's top academic institutions and businesses to develop the talent needed for the future and keep the Capital Region a leading global hub for innovation.
"As a longtime technology leader in the Capital Region and one of its largest employers, Booz Allen recognizes the importance of building our STEM workforce and expanding access to the career opportunities created by digital transformation," said Booz Allen Vice President Patricia Porter. "We're proud to be a part of a program that brings our community together toward these goals."
Digital education with a career-building certification
The Capital Region is one of the nation's leading hubs for digital tech employment and is expected to add more than 130,000 digital tech job opportunities over the next five years. The CoLAB Digital Technology "Generalist" Credential program introduces non-STEM students to data analysis, visualization and security and helps create a pathway to highly skilled jobs at some of the region's most prestigious employers. The credential is currently being offered at George Mason University, Virginia Tech, the University of Richmond, American University, Virginia Commonwealth University, and Georgetown University.
A national model for public-private partnership
As undergraduates in HR, finance, liberal arts, and logistics gain digital skills, they create a broader talent pipeline for employers across the region. To strengthen this pipeline even further, CoLAB's TalentReady program is partnering with five school districts and community colleges in the region to develop IT career pathways for students, targeting those who would not typically attend four-year institutions.
"The CoLAB has become a national model for collaboration between businesses and educational institutions," said Capital CoLAB Inaugural Chair Wes Bush. "Through this effort, we will transform the talent landscape in the Capital Region for years to come."
Learn more about Capital CoLAB and about innovation at Booz Allen.