Booster Helps Make the Trip to School Cleaner and Greener
Booster Helps Make the Trip to School Cleaner and Greener
Mobile fueling company named an "innovator in alternate fuel offerings" by School Bus Fleet Magazine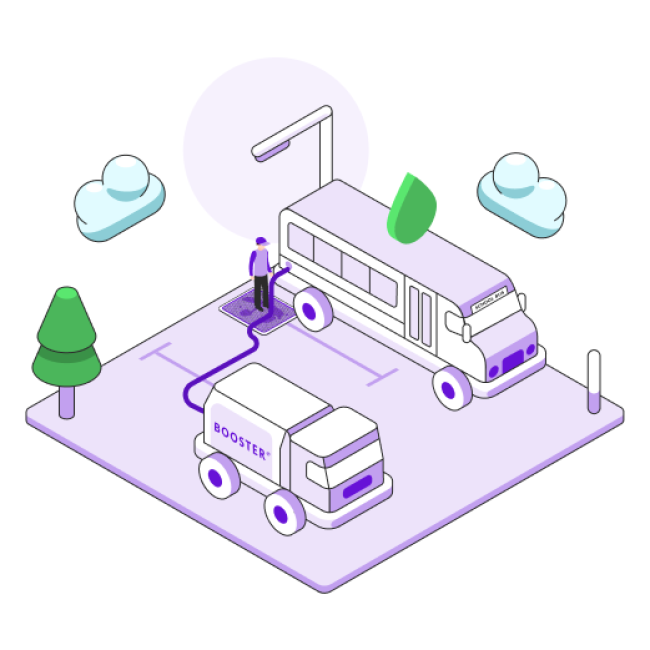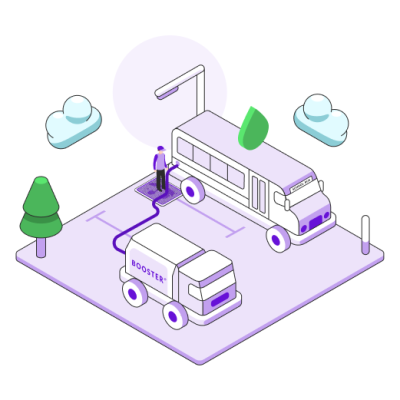 Tuesday, October 25, 2022 - 9:00am
The traditional yellow school bus is getting a makeover as fleet owners/operators hunt for cost savings and decreased carbon emissions, and increasingly consider "green fuel technologies" in their quests to make the trip to school cleaner and greener.
With the widespread adoption of electric school bus fleets on some distant horizon, fleet owners/operators still have a range of other decarbonization solutions that don't require an immediate transition away from internal combustion engines, explains a recent article published by School Bus Fleet magazine.
"Fueling the Future: Green-Powered Technology" takes a look at "three innovators in alternate fuel offerings" – including Booster®, the leading mobile energy delivery company.
In a nutshell, Booster's mobile energy delivery framework helps school bus fleets "lower carbon emissions and save time, money and resources by meeting them where they are," writes School Bus Fleet. The company's carbon-neutral fleet of IoT enabled smart tankers delivers gasoline, diesel, and renewable fuels directly from the terminal to the fleet in non-operating hours, reducing the need for gas station trips by individual vehicles.
The framework not only takes the hassle of tracking and managing fuel transactions off the hands of fleet managers, it saves the time, labor costs, and emissions fleets would usually spend on gas station errands.
In fact, Booster estimates that for gasoline-powered vehicles, mobile fuel delivery eliminates 2.87 lbs of CO2 at every fill. The emissions savings are even higher for diesel-powered vehicles — which represent 95% of school buses in America.
The potential emissions reductions increase even more when school buses opt to use Booster's renewable diesel fueling service, which offers up to 70% lower lifecycle emissions compared to petroleum diesel with no required upgrades to existing fleet vehicles. Currently, Booster offers renewable diesel across California, where it recently converted nearly all its diesel-fueled fleets to the sustainable alternative fuel.
Booster services school bus fleets owned by Durham School Services and Zum across California and Pennsylvania, totaling more than 550 school buses. The company recently announced its coast-to-coast expansion, now offering service in four new markets, which are likely to see new school bus customers. As obstacles to electrification are overcome and school buses increasingly make the switch, Booster's service is preparing to grow with them, piloting mobile electric charging as a service offering.
Transportation will continue to be a major frontier in United States decarbonization, and school bus fleets will be a crucial component. Each day, about 560,000 school buses transport more than 26 million public and private school students to and from school and school-related activities, traveling more than 6 billion miles each year.
With Booster's mobile fuel delivery service, these buses can begin to realize immediate sustainability gains while increasing efficiency and saving on labor costs.
Learn more about how Booster can help your fleet save money and emissions today.