Bloomberg Impact Report 2022: A Message From Mike
The world is in transition, and the right data can help us move faster into the future.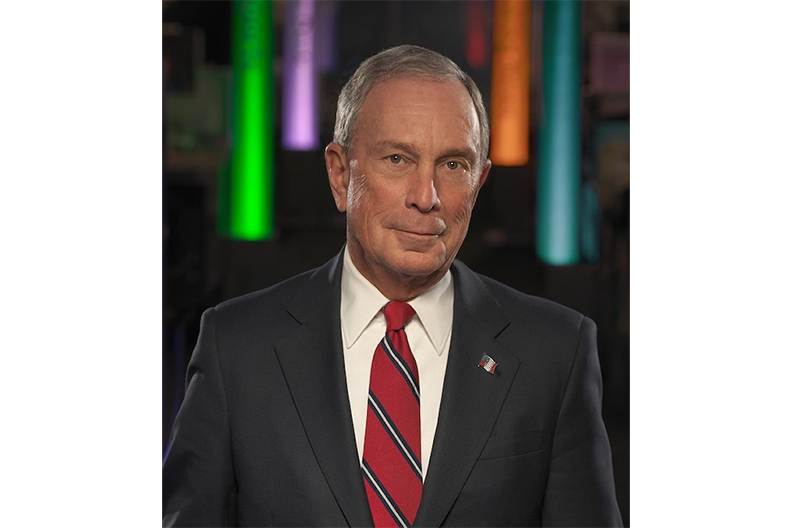 Originally published in Bloomberg's 2022 Impact Report
 
The world is in transition, moving away from a past powered and polluted by fossil fuels and heading towards a future that runs on clean and renewable energy. We aren't nearly as far along as we should be in order to avoid the worst harms of climate change. But the right tools and support can help companies and policymakers pick up the pace — and at Bloomberg, we're working harder than ever to provide them. 
In 2022, Bloomberg and Bloomberg Philanthropies led a number of new efforts to increase access to data that can help our customers, and public and private sector leaders around the world, make more informed decisions about climate risks and opportunities. Transparency can play a powerful role in helping to accelerate the global economy's transition to net-zero emissions, and this work is part of our broader effort to provide valuable data, research and insights on a wide-range of environmental, social and governance (ESG) issues, as this report details. 
One of the biggest steps we took in 2022 occurred at the United Nations' COP27 climate conference in Egypt. We joined French President Emmanuel Macron in announcing recommendations for a new public data portal that will provide accurate corporate climate-related data in one place for the first time, increasing transparency. Also during the summit, the FAST-Infra Group announced that Bloomberg will help lead the implementation of a labeling system that will allow investors to see whether certain infrastructure projects, like electricity transmission grids and data centers, meet sustainability criteria, with the goal of driving more capital to sustainable infrastructure. 
Meanwhile, our work with the Glasgow Financial Alliance for Net Zero (GFANZ) took important steps forward. Our coalition launched new tools to help financial firms develop credible plans for cutting emissions across their portfolios. Moving the global economy to net zero will require an enormous amount of new investment, and new strategies to support global economic growth without growing emissions. Financial institutions have a critical role to play, and through GFANZ, we're working to knock down barriers that stand in the way. 
Of course, we're also committed to leading by example. Almost 55 percent of Bloomberg's global electricity is already sourced from renewable energy projects, and we are on track to achieve our goal of obtaining 100 percent of our electricity from certified renewable sources by 2025. In February 2023, the Science-Based Targets initiative (SBTi) verified that our company's targets are in line with the global emissions reductions needed to limit the global temperature rise to 1.5°C. 
Virtually all of our company's profits go to fund the work of Bloomberg Philanthropies, which is leading programs around the world to cut emissions and grow cleaner energy. In 2022, we expanded our efforts to move the world beyond coal and increase access to clean, affordable energy in developing countries. In the U.S., we launched a new campaign to stop the expansion of petrochemical plants, which are a growing environmental and public health problem. At the same time, nearly 15,000 Bloomberg employees volunteered in community projects across the world in 2022. These included initiatives to protect the environment and programs to promote economic opportunity through training and mentoring. 
We've always believed in giving back to the communities where we live and work, and in investing in our company's most important asset: our people. The stronger and more diverse our team grows, the more we'll succeed – and the bigger impact we can have, as this report shows. It's a good summary of how, together, we are leading the way forward – and helping our customers and others to join us.
 
Read the full Bloomberg 2022 Impact Report here.
Download the attached file(s):