Black Lives Matter & Business - Report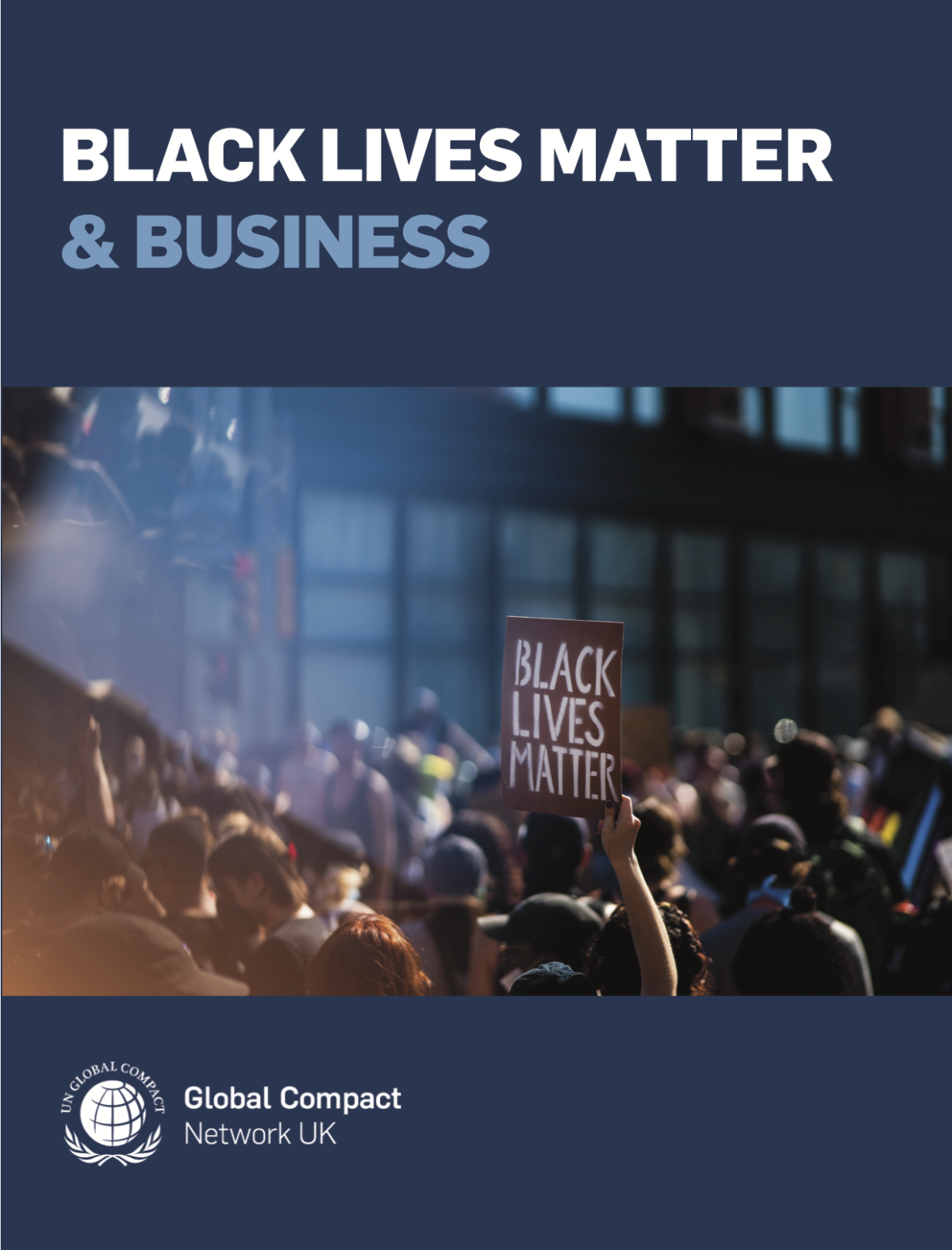 While it is self-evident that "all lives matter", it is equally obvious that attention must now be paid to correct injustices that impact Black lives in particular. The Black community has been, and still is, disproportionately excluded from access to opportunities across the social and economic spectrum. The UN Global Compact Network UK believes that business has a vital role to play; inaction is not just a moral failure, but also bad management.
In our latest briefing, we explain what steps businesses can take to be anti-racist and positively contribute to the Black Lives Matter movement. We identify key challenges, practical actions, and useful resources that can help solve the problem of systemic racism in the workplace and beyond.
Click here to download the briefing.
The report features in-depth research by the UN Global Compact Network UK, supported by insights and contributions from the expert guest speakers featured in our Black Lives Matter & Business webinar series, including:
Sanda Ojiambo, CEO and Executive Director, United Nations Global Compact
Lola Young, Baroness Young of Hornsey OBE
Cynthia V Davis, CEO and Founder, BAME Recruitment
Kevin Ellis, Chairman and Senior Partner, PwC
Steve Cunningham, Director of Talent, BT
Opeyemi Sofoluke, EMEA Lead, Global Technology Diversity and Inclusion, J.P. Morgan
Sam Okafor, Senior Director, Co-Chair of Global Multicultural Network, and Co-Lead of the Racial Equality Taskforce, NatWest Group
Make sure your organisation is taking steps to be anti-racist. Read the briefing here.
ABOUT THE UN GLOBAL COMPACT NETWORK UK
The United Nations Global Compact is a call to companies to align their operations and strategies with ten universal principles in the areas of human rights, labour, environment, and anti-corruption. The UN Global Compact Network UK connects UK-based organisations into this global movement through an extensive programme of activity. We inspire business ambition, enable action that delivers corporate sustainability, and actively shape the responsible business environment to create a world we want to live and do business in.
UN Global Compact UK Engagement Contact:
Candy Telani Anton
Global Programmes Engagement Manager