BIER Member Spotlight: Georg Schöner
BIER Member Spotlight: Georg Schöner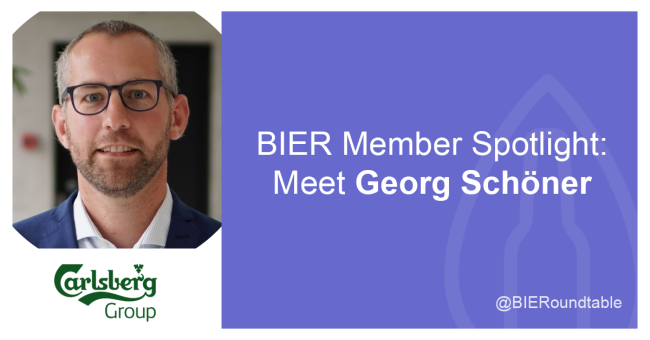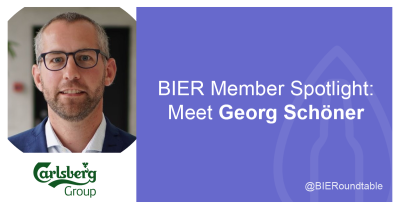 Thursday, June 17, 2021 - 12:15pm
Name: Georg Schöner, Senior Sustainability Manager
Company: Carlsberg Group
Connect with Georg on LinkedIn
Welcome to our series aimed at spotlighting the individual leaders within BIER member companies and stakeholder organizations. Learn how these practitioners and their companies are addressing pressing challenges around water, energy, agriculture, climate change, and what inspires each of them to advance environmental sustainability in the beverage sector and collectively, overall.
Briefly describe your role and responsibilities and how long you have worked with your company.
I'm Senior Sustainability Manager and part of the Carlsberg Group sustainability team. Carlsberg has a long track record in carbon accounting, flighting climate change, and Science-Based Target initiative approved goals since 2017. To identify even further carbon reduction opportunities, an additional role was created at the beginning of 2020 and that is when I joined.
The sky-high ambition and focus set out in Carlsberg's sustainability program, Together Towards Zero, was a key reason that attracted me to the role. I have a technical environmental background including life cycle assessment and focus on carbon reduction in our value chain. Previously I worked for 2 other multinational companies in different industries for 10 years in technically similar roles in Germany, the US, and Denmark.
How has the company's sustainability program evolved over the years, and what are your specific priorities for 2021?
As a sustainability team, we are the 'spider in the web' who has the biggest positive influence when we enable our more than 40,000 colleagues around the globe to embrace more sustainable practices every day. With my focus on our corporate value chain carbon footprint and the full life-cycle footprints of our products, I identify measures with our procurement, innovation, marketing, sales, and production functions to reduce our footprint. I work with global functions, but also support markets directly because it is great to see what we can achieve in our markets anywhere from Finland, Azerbaijan, India, and all over the world.
An area that has helped us drive progress towards our goals has been working with major global suppliers that are already on the sustainability journey. As our sustainability journey continues, it's important to work with small and medium-sized suppliers as well. One of the biggest challenges in dealing with more small and medium-sized regional suppliers is the effort to get them on board with sustainability. There can be confusion as to the tools available and the protocols. That is why I'm excited about the emerging decarbonization protocols developed by BIER. It's an excellent resource to point them to. Overall, it's one thing as a company to lead with suggestions for our suppliers; yet when we as a whole industry come forward with a path forward for decarbonization, it's a very powerful win for us all.
At Carlsberg Group, we continue to scale and embed sustainability into the company. For instance, while my position exists in a central sustainability team, our purchasing functions exist throughout the organization at a group level, and also, in each country. Because we have hundreds of procurement colleagues involved with sustainability in all our purchasing decisions with the suppliers, it makes it easier to engage and bring our suppliers on board with our goals. From the supplier's perspective, they need to recognize that sustainability is embedded in the supply chain management and the managing of our purchasing contracts. I think that's what really makes a difference.  It also really helps our suppliers to communicate to their management that Carlsberg Group is committed.
Learn more about Georg Schöner in this BIER Member Spotlight.