A Better Way for Michigan
We're making a positive impact now - and for the future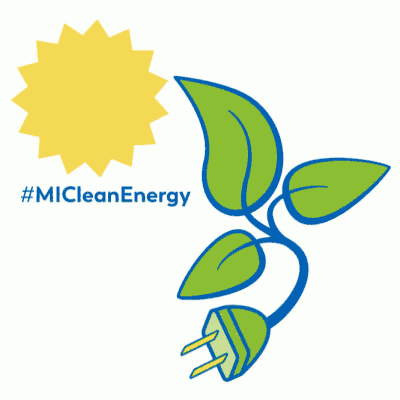 Learn more about our commitment to the planet in Consumers Energy 2019 Sustaina…
Consumers Energy has a long term vision to create a more sustainable energy future for our state. Our Clean Energy Plan, developed with a variety of Michigan stakeholders, is a path to reduce carbon emissions by more than 90 percent and end the use of coal as a fuel source for electricity by 2040.
But we're not waiting two decades to do our part for Michigan's natural resources. We're working now on five-year goals to:
Save 1 billion gallons of water.
Reduce waste to landfills by 35 percent.
Enhance, restore or protect 5,000 acres of land in Michigan.
We're off to a fast start thanks to the passion, dedication and ingenuity of our employees. In 2018, we saved 180 million gallons of water by making simple operational changes at our generating facilities and in the field. They include:
Collecting and reusing water that runs off coal piles at our power plants.
Reducing the amount of water used to safely handle residuals created by burning coal.
Developing a new process to save water while drilling to replace and install new pipes.
We enhanced more than 750 acres of land around the state, including pipeline restoration that created habitat for butterflies, bees and other pollinators. About 350 employees volunteered during Earth Month to clean parks, trails and river banks, plant trees and pull invasive species. We're also exploring ways to work with the state's Department of Natural Resources on future restoration projects.
We've reduced the amount of waste sent to landfills by 12 percent, in part by installing recycling and composting centers at our corporate headquarters — an effort we plan to expand to nearly 30 company locations in 2019. We're also exploring options to recycle more utility poles and reuse clean soil from field projects. Get a closeup view of CMS Enterprises' Delta Solar project here: bit.ly/CEdeltasolar