The ASPCA Hosts First-Ever Facebook Live-a-Thon for Giving Tuesday!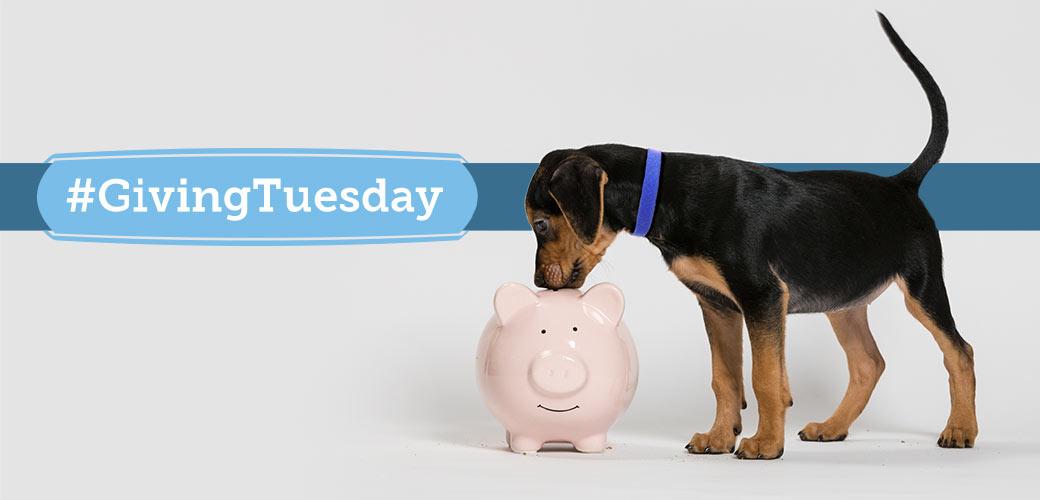 In honor of Giving Tuesday, a globally celebrated day of giving, the ASPCA is teaming up with Animal Planet and Subaru of America, Inc. to host an all-day Facebook Live Telethon.
On November 28, tune into the ASPCA's Facebook channel for nine exciting and heartwarming segments that will give you a closer look at how we're changing the lives of animals everywhere with the help of friends like you. Our Giving Hope Live-a-thon will include pet care advice from ASPCA experts, a look into our Adoption Center and Kitten Nursery programs, adorable pets, puppy playtime and surprise celebrity guests and social media stars. Some of our special guests include renowned actress Edie Falco, host of My Big Fat Pet Makeover on Animal Planet, Travis Bronson, and America's favorite Puppy Bowl "Rufferee," Dan Schachner, but you never know who might show up!
These fun video segments not only give you an opportunity to interact with the ASPCA; they also allow you to help raise critical funds for animals in need across the U.S.—just in time for the holiday season. 
Throughout the day, you'll be able to see the results of the ASPCA Giving Hope Live-a-thon campaign in real time—and you'll see real examples of your support in action, changing animals' lives. To help you make the most of your contribution to help animals, our friends at Subaru will double the impact of your gift and match every donation made through the Giving Hope Live-a-thon on November 28—up to a total match of $25,000!
So don't miss out on the ASPCA Giving Hope Live-a-thon! Tune in on Giving Tuesday 2017 to see which of your favorite celebrities and social media pets might show up and help us continue to help at-risk animals year-round. It is sure to be a day you won't want to miss!