Asian American and Pacific Islander Heritage Month: Advancing Leaders Through Opportunity
Opportunity can be built, it can be accessed, it can be achieved, or it can be given.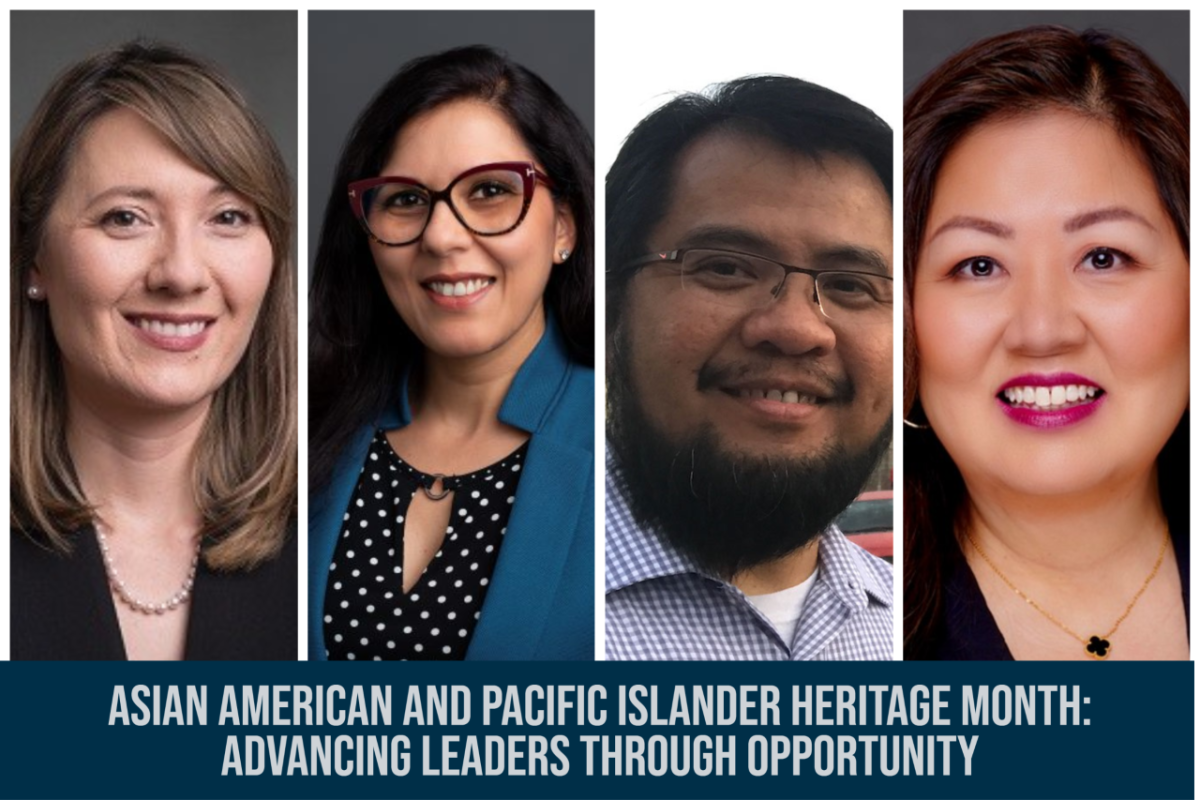 T. Rowe Price associates shared the importance of advancing leaders through opportunity
A diverse global workforce is one of our firm's most valuable assets. We thrive because our culture is built on collaboration and the diverse backgrounds, perspectives, talents, and experiences of our associates.
As we celebrate Asian American and Pacific Islander Heritage Month this May, we recognize the importance of creating opportunities for associates from these communities across globe. By engaging our Asian American and Pacific Islander associates, they not only develop professionally and have an opportunity to advance as leaders, but they also help support the firm's agility and ability to serve our clients, and sustain and enhance our inclusive culture.
A few of our associates shared the importance of advancing leaders through opportunity:
Christine Akins, Head of Client Engagement, Individual Investors
To advance leaders through opportunity, you have to promote curiosity. Today's business environment requires nimbleness and an adaptability to see and seize strategic opportunities in a shifting landscape. A highly dynamic business world requires curious leaders who can create value by tapping into different corners of the organization, and who seek diverse talent with different experiences and expertise that bring new perspectives. Creating solutions for our clients means creating opportunities for our leaders to continue to develop and contribute and learn from one another in the process.
Sue Bhogal, Audit Director and Immediate Past Chair of MOSAIC @ T. Rowe Price 
When advancing leaders through opportunity is truly put in practice, it signals recognition of the potential of pan Asian professionals beyond the stereotypes of being strong individual contributors. Specifically, the organization and leaders make a conscious effort of overcoming the bias of Asians only being strong mathematicians and technical experts in their fields. The right opportunity can provide meaningful exposure, make the talent visible within the organization, and enable Asian associate(s) to build a personal brand that showcases their leadership skills across various dimensions.
Edgardo Carlos, Principal Architect 
T. Rowe Price provides our associates with tools and opportunities to improve their leadership skills. Opportunities to apply those skills, however, are not always obvious or available to some members of underrepresented communities. As a leader of MOSAIC's Asian Heritage Community, I try to live by a philosophy that leaders should lend a hand to others in need and provide opportunities for them to advance. It could be as simple as enabling a mentee to explore opportunities by connecting them to other leaders in the firm or as structured as hosting networking events to connect aspiring leaders with the firm's senior leaders to expand their visibility and impact.
Suzanne Cho, Global Product Program Manager and Chair of MOSAIC @ T. Rowe Price's Asian Heritage Community
Opportunity to tell our stories. Opportunity to be heard and seen. Opportunity to be valued. An inclusive corporate culture creates a sense of belonging and empathy and promotes productivity, profitability, and team morale. Jobs become careers, and those who aspire to positions of greater accountability, responsibility, and company impact can develop to become leaders—regardless of race, color, national origin, disability, or any other distinguishing trait.
As we commemorate Asian American and Pacific Islander Heritage Month and other celebrations of diversity, we invite you to learn more about our diversity, equity, and inclusion initiatives and how our differences bring us together at troweprice.com/diversity.