Applied Materials Launches Momentum Fund to Support Women Innovators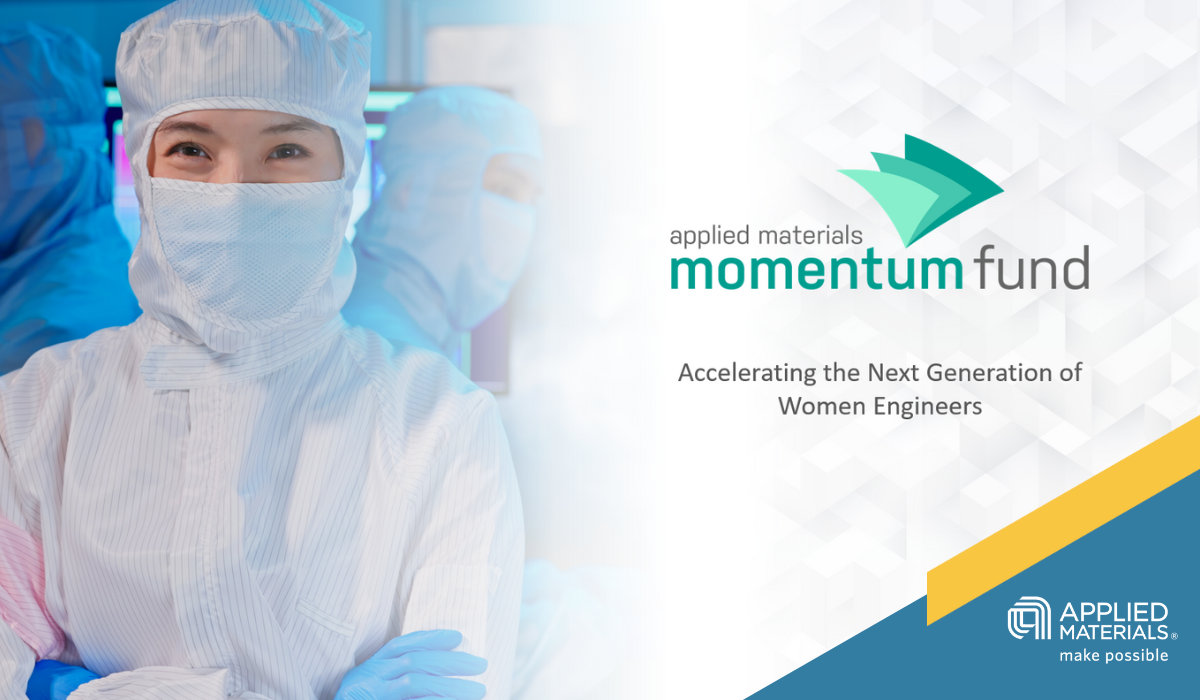 by Julie Lata
As the semiconductor industry grows in the years ahead, so too does the opportunity for technology to shape a more equitable and sustainable world.
At Applied Materials, we believe that diversity and inclusion drive winning teams and innovation. And while women now complete close to 40 percent of all science, technology, engineering and math degrees in the U.S., gender gaps persist in engineering – with just 25 percent of all bachelor-level engineering degrees awarded to women and only 3 percent of all engineering degrees earned by Black, Latina or Native American women.
For the past five years, the Applied Materials Foundation has supported the next generation of diverse women innovators through the Generation Girl® initiative, inspiring girls to pursue their dreams. Since its creation, the initiative has focused on serving Black, Latina and Native American girls and/or girls from low-income backgrounds, to increase equitable access to high-quality STEM programs and encourage more diversity in tech.
But what happens after girls moves from interest in STEM to pursuing a degree in STEM? Unfortunately, access to a strong post-secondary education doesn't always lead to degree completion as low-income students, many of whom are students of color, grapple with tight budgets. Across the United States, 40 percent of students who recently left college prior to degree completion cited financial reasons for doing so. Often the challenge is relatively small – a car repair, a root canal an increase in rent. But when 58 percent of U.S. college students report basic needs insecurity, it's no surprise that these unexpected expenses can derail a student's pathway to graduation.
We want to remove financial barriers, so more women complete their engineering degrees. Through the Applied Materials Momentum Fund, a new collaboration with Last Mile Education Fund, we will provide flexible financial support to increase graduation rates for women engineers at select colleges and universities. In addition to providing grants to these rising engineers, Applied Materials will offer dedicated internships as well as opportunities for grantees to build rapport with our employees, helping them gain industry experience and grow their list of contacts in the semiconductor ecosystem.
With the Momentum Fund, we are building upon the success of Generation Girl, and expanding our support from high school through college, strengthening the pathway for future women innovators.