AMD Reinforces Its Commitment to Corporate Citizenship With Its 23rd Annual Corporate Responsibility Update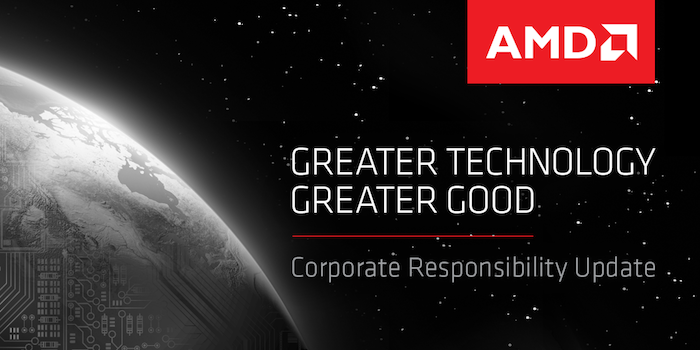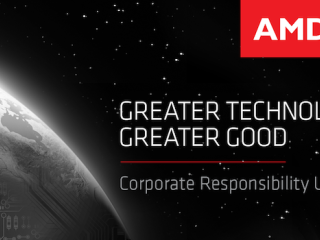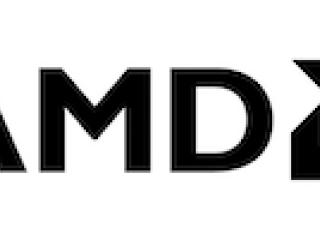 AMD (NASDAQ: AMD) today released its 23rd annual corporate responsibility update, highlighting the company's continued commitment to achieving its environmental and social goals. The update features details on the company's sustainability programs, community impact of employee volunteers, supply chain practices and new case studies showcasing how consumers are using AMD technology to improve lives.  
"At AMD, we are proud not only of our leadership products, but also the manner in which those products are brought to market," said Susan Moore, corporate vice president for government affairs and corporate responsibility at AMD. "From focusing on our supply chain practices to fostering an inclusive culture to minimizing our environmental footprint, our focus on corporate citizenship is a critical aspect of how AMD creates high-performance computing products that help solve some of the world's biggest challenges."
The 2018 corporate responsibility update highlights how:
AMD's 25x20 Energy Efficiency Initiative continues to enable new platform technologies and increase product energy efficiency benefitting our customers and planet. For example, a forthcoming model of the AMD Ryzen™ Processor with Radeon™ Vega Graphics is expected to be the fastest and most energy-efficient mobile APU we've ever built. As a result of this progress, the initiative received the prestigious California Governor's 2017 Environmental & Economic Leadership Award.
AMD invests in creating an inclusive work environment for all employees through employee resource groups, inclusive benefits and policies, and achieving a 100 percent score on the Human Rights Campaign Foundation's Corporate Equality Index for the second year in a row.
AMD and its partners are pioneering new approaches to education, including VR and AR in schools, tuition-free software engineer education, and high-performance computing for university research on cancer, environmental change and more.
The number of AMD's workforce participating in company-sponsored community volunteer activities worldwide increased by 29% in 2017, providing a total of 10,257 hours of service by 2,451 AMDers to help address science, technology, engineering and math (STEM) and societal needs in our communities.
AMD continues to progress on its 2020 climate protection goals approved by the Science-Based Targets Initiative, and joined CDP's 2018 Supplier Engagement Leader Board representing the top 2% of over 3,000 sustainably-focused, reporting companies.
AMD is honored to be ranked on Thomson Reuters Top 100 Global Tech Leaders (2018), Barron's 100 Most Sustainable Companies (2018), and JUST Capital's Most JUST Companies in America (2017).
Supporting Resources
About AMD
For more than 45 years AMD has driven innovation in high-performance computing, graphics and visualization technologies ― the building blocks for gaming, immersive platforms and the datacenter. Hundreds of millions of consumers, leading Fortune 500 businesses and cutting-edge scientific research facilities around the world rely on AMD technology daily to improve how they live, work and play. AMD employees around the world are focused on building great products that push the boundaries of what is possible. For more information about how AMD is enabling today and inspiring tomorrow, visit the AMD (NASDAQ: AMD) website, blog, Facebook and Twitter pages.
Media Contact
Sarah Feller
AMD Communications
(512) 602-4333