Albertsons Companies and Albertsons Companies Foundation Donate Nearly $300 Million in Food and Financial Support to People and Neighborhoods in Need
Albertsons Companies Foundation Issues Community Impact Report showing how contributions to important causes like breakfast programs and access to health care changed lives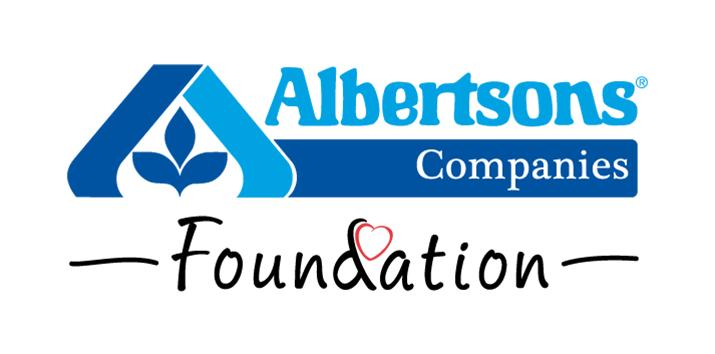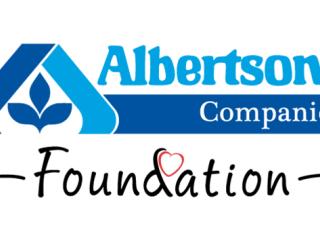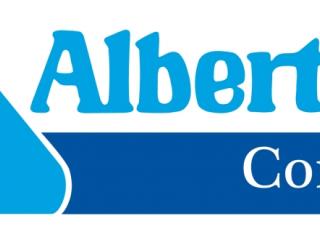 BOISE, Idaho, March 7, 2018 /3BL Media/ - As part of an ongoing commitment to have a positive and sustained impact on the communities they serve, Albertsons Companies and Albertsons Companies Foundation announced that they gave nearly $300 million in food and financial support to an array of important causes in 2017. 
The company's 2,300+ Albertsons, Safeway, Vons, Jewel-Osco, Tom Thumb, Shaw's, Star Market, ACME Markets, Randalls, and other banners across the U.S. donated nearly $250 million in food to local food banks, pantries and other hunger relief programs. These products were in addition to the hundreds of tons of food contributed through dozens of local and regional food drives that the stores conduct each year. 
"We're proud to be on the front line of hunger relief in America. It's a responsibility that we take very seriously," said Executive Vice President Andy Scoggin. "We're engaging with communities and doing our part to end the cycle of hunger in every neighborhood that we serve." 
As the second-largest supermarket company in the U.S., Albertsons Companies is one of the largest supporters of hunger relief programs, especially those that combat childhood hunger. For this commitment to hunger relief, the company has been recognized as a Visionary Partner by Feeding America, the nation's largest hunger relief organization.
Separately, Albertsons Companies Foundation announced the release of its 2017 Community Impact Report, which illustrates how money donated by Albertsons Companies customers helped effect meaningful change for the people who need it the most.  
"We report on impact because the dollar amount of our giving doesn't tell the complete story," said Christy Duncan Anderson, Executive Director of Albertsons Companies Foundation. "Each dollar funds outreach, which helps people in need, which changes lives. That's the impact." 
The 2017 Community Impact Report reveals that Albertsons Companies Foundation gave $44.6 million to important causes in core areas of giving, including education, hunger relief, veterans support and health and human services. The funds were raised through in-store donation campaigns, including campaigns for cancer research and treatment, organizations that provide outreach to people with disabilities, and help for people impacted by Hurricanes Harvey and Irma and California's wildfires. The annual Hunger Is campaign, a joint charitable program of Albertsons Companies Foundation and the Entertainment Industry Foundation, focuses on providing kids with healthy breakfasts, not only reached the $20 million mark in 2017, but it also earned two prestigious Halo Awards, North America's highest honor for corporate social initiatives and cause marketing.
In total, the contributions from Albertsons Companies Foundation impacted 2.8 million people, including 628,000 people with disabilities who were able to gain access to specialty care and services and untold more who are still receiving assistance to recover and rebuild from natural disasters.  
Like store food donations, which benefit local food banks and pantries, money raised through in-store fundraisers remain local, supporting organizations that serve the community in which the funds were raised. To learn how donations are used to help your community, go to www.albertsonscompaniesfoundation.org and select your state, city and local store. 
About Albertsons Companies
Albertsons Companies is one of the largest food and drug retailers in the United States, with both a strong local presence and national scale. We operate stores across 35 states and the District of Columbia under 20 well-known banners including Albertsons, Safeway, Vons, Jewel-Osco, Shaw's, Acme, Tom Thumb, Randalls, United Supermarkets, Pavilions, Star Market, Haggen and Carrs, as well as meal kit company Plated based in New York City. Albertsons Companies is committed to helping people across the country live better lives by making a meaningful difference, neighborhood by neighborhood. In 2017 alone, along with the Albertsons Companies Foundation, the company gave nearly $300 million in food and financial support. These efforts helped millions of people in the areas of hunger relief, education, cancer research and treatment, programs for people with disabilities and veterans outreach.
About Albertsons Companies Foundation 
Founded in 2001, Albertsons Companies Foundation, formerly the Safeway Foundation, supports causes that impact our customers' lives. Albertsons Companies stores provide the opportunity to mobilize funding and create awareness in our neighborhoods through the generous contributions by our customers, our employees' passion and partnerships with our vendors. We focus on giving locally in the areas of health and human services, hunger relief, education and helping people with disabilities. Albertsons Companies and Albertsons Companies Foundation have invested $2 billion in our neighborhoods since 2001. For more information about Albertsons Companies Foundation, visit www.albertsonscompaniesfoundation.org.