AEG Partners with Los Angeles Regional Food Bank to Host Community Impact Day
AEG employees prepare more than 1,400 food kits to be distributed to seniors in the greater Los Angeles area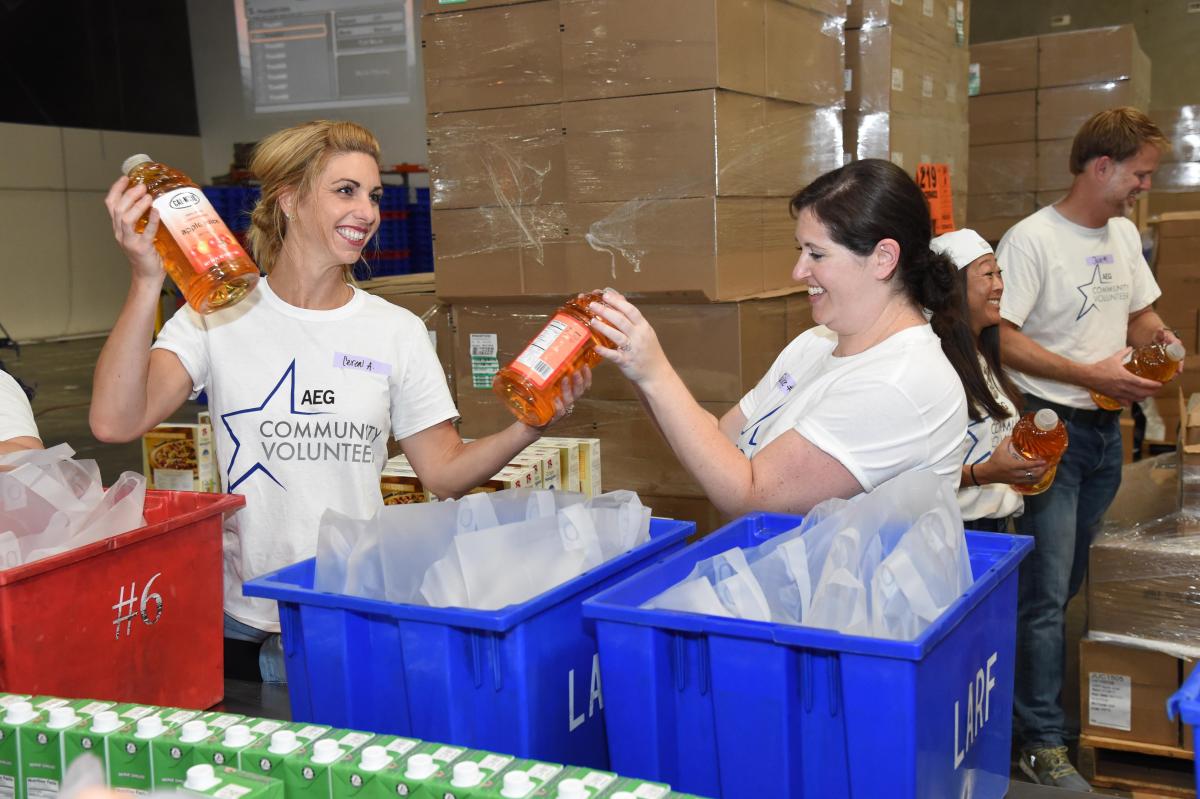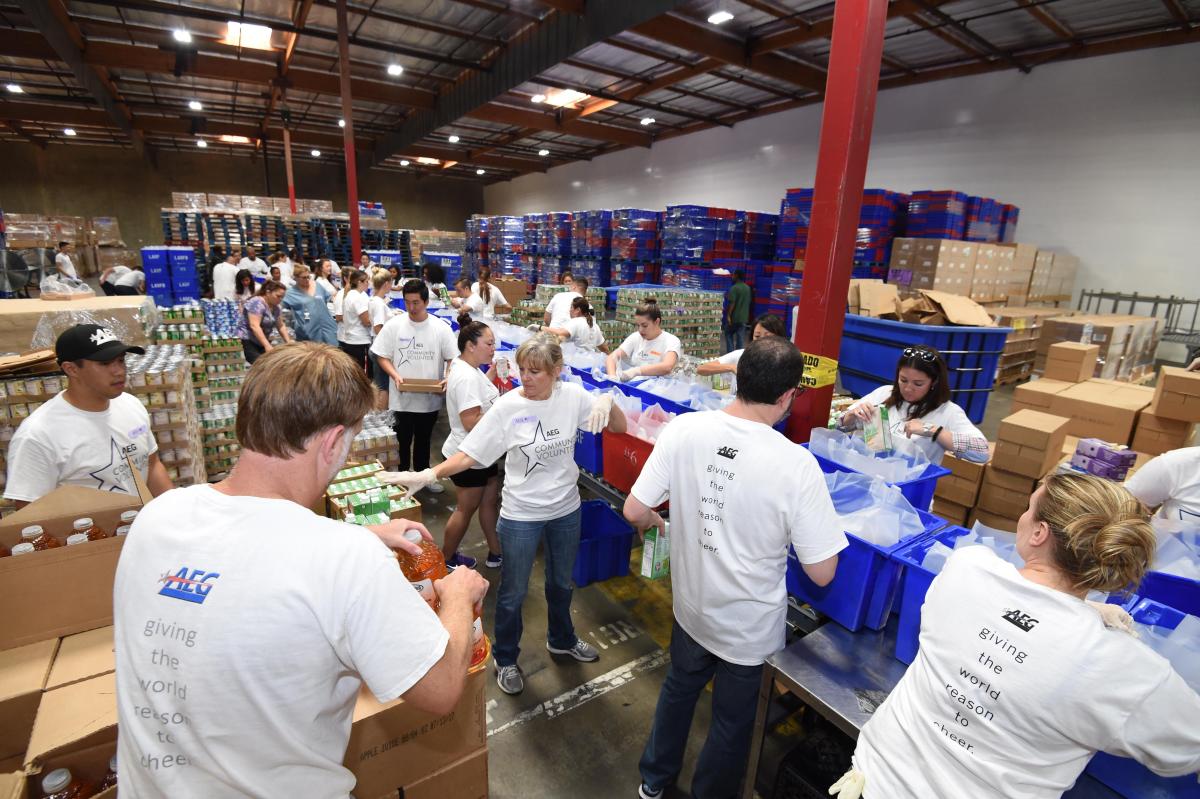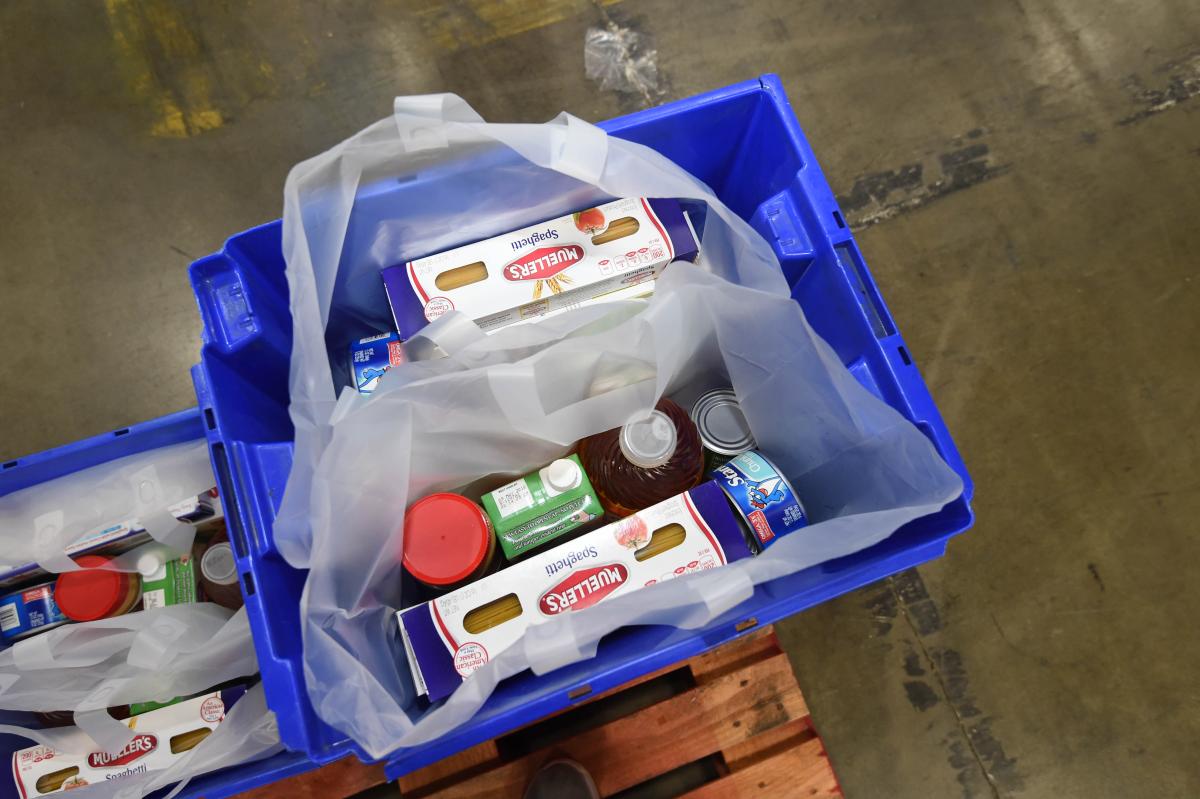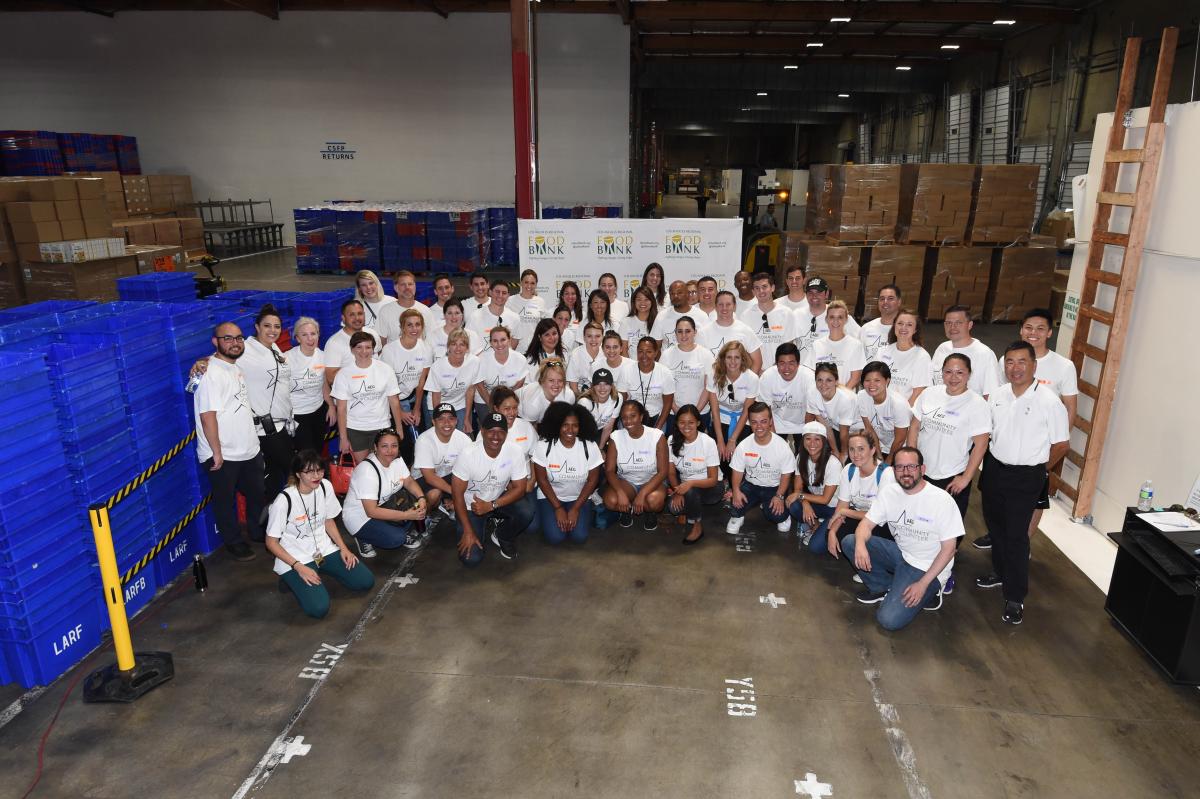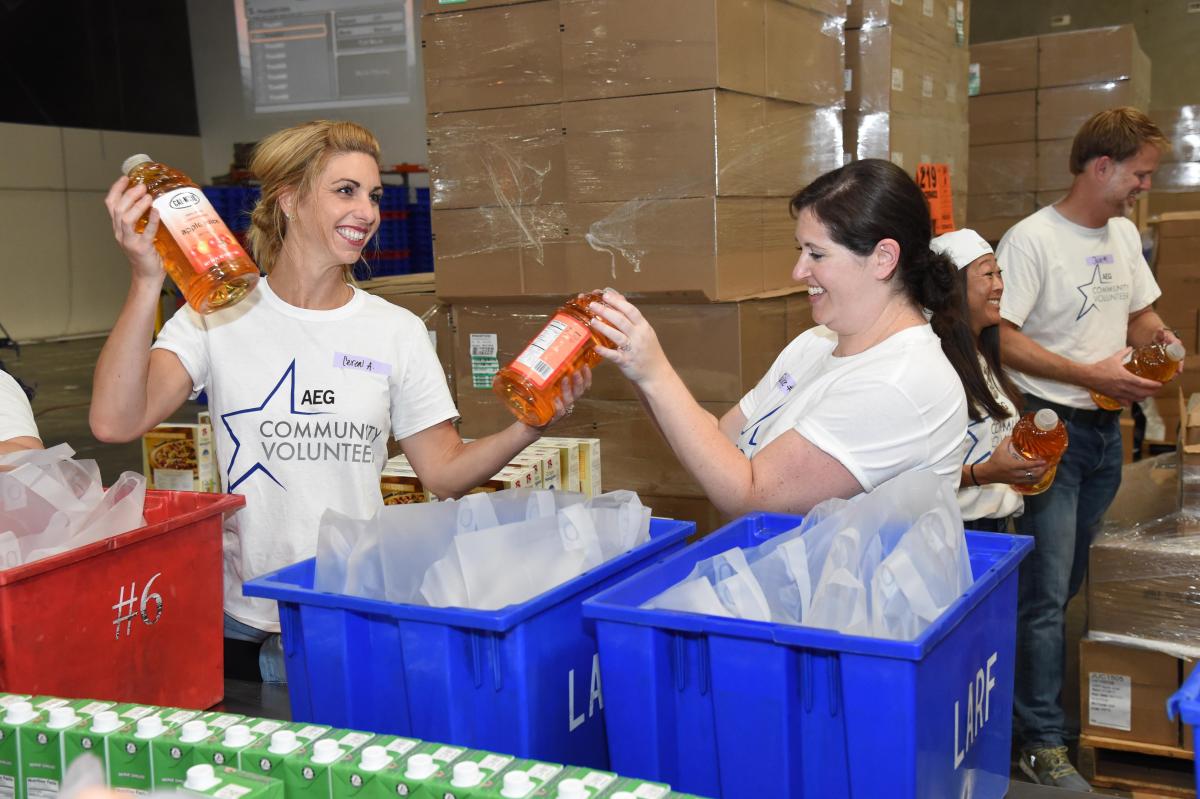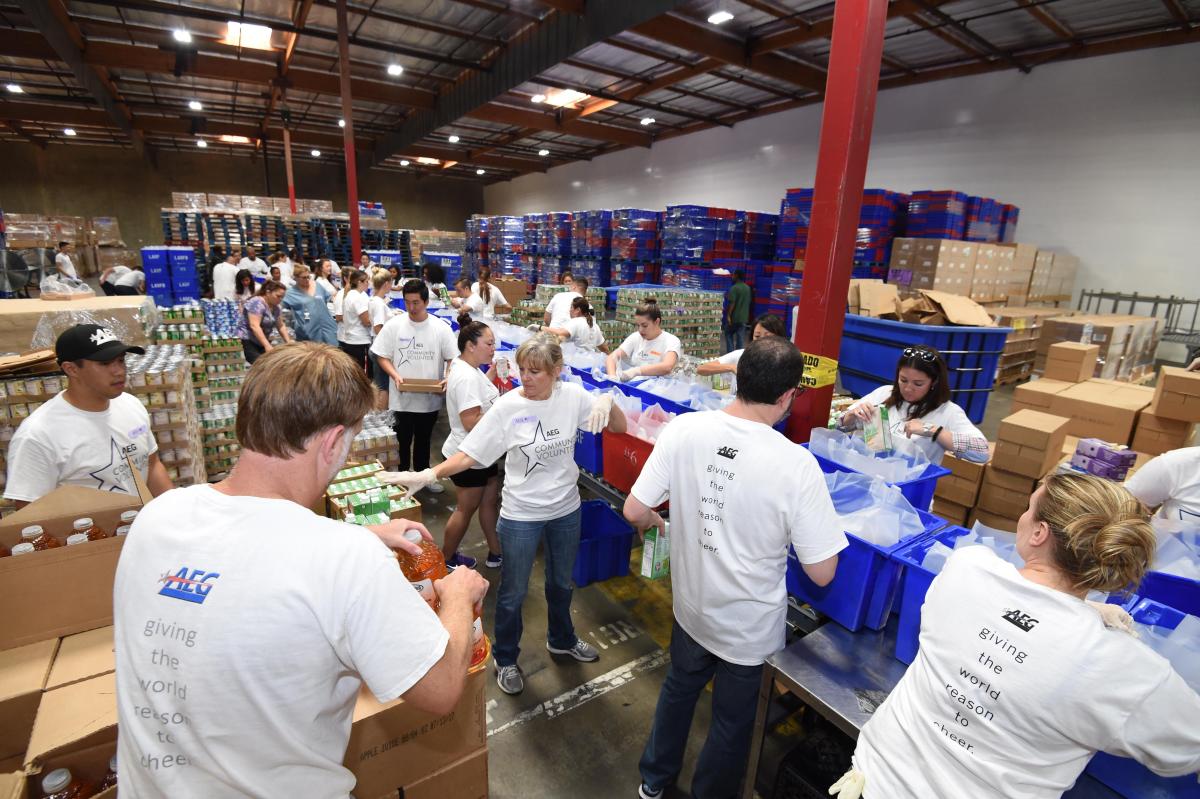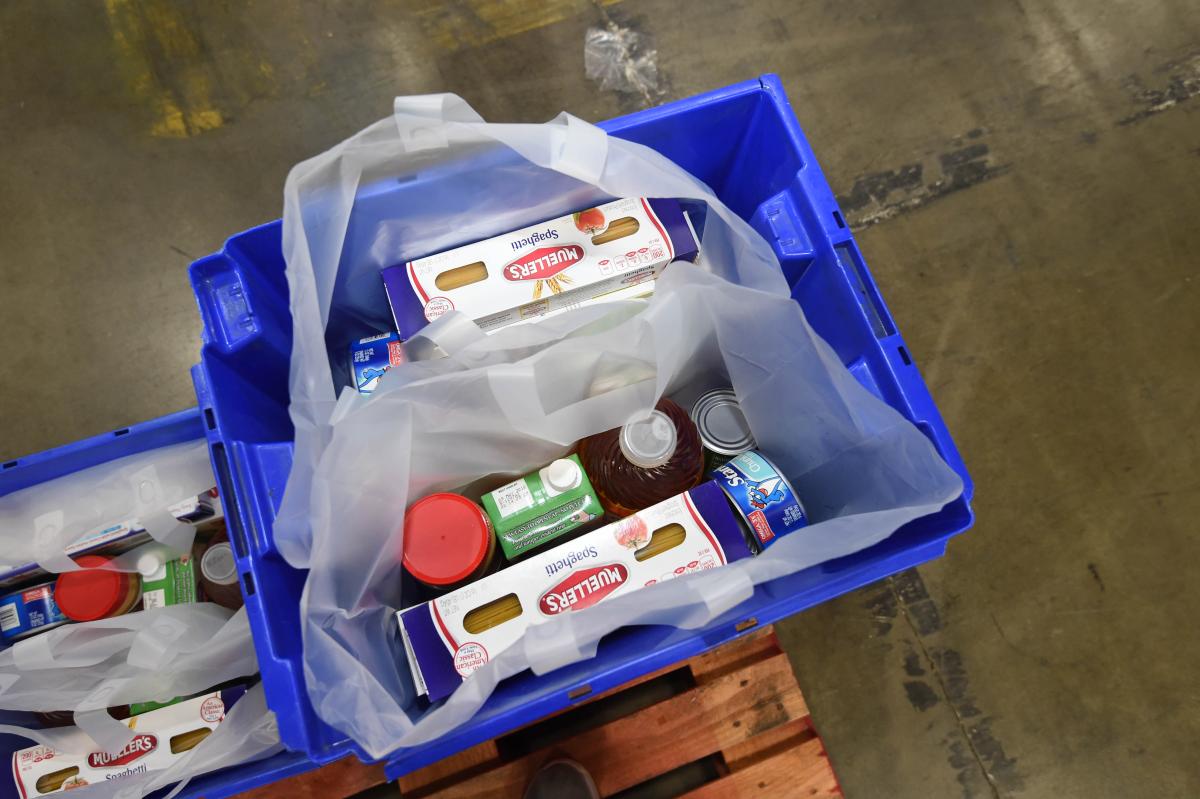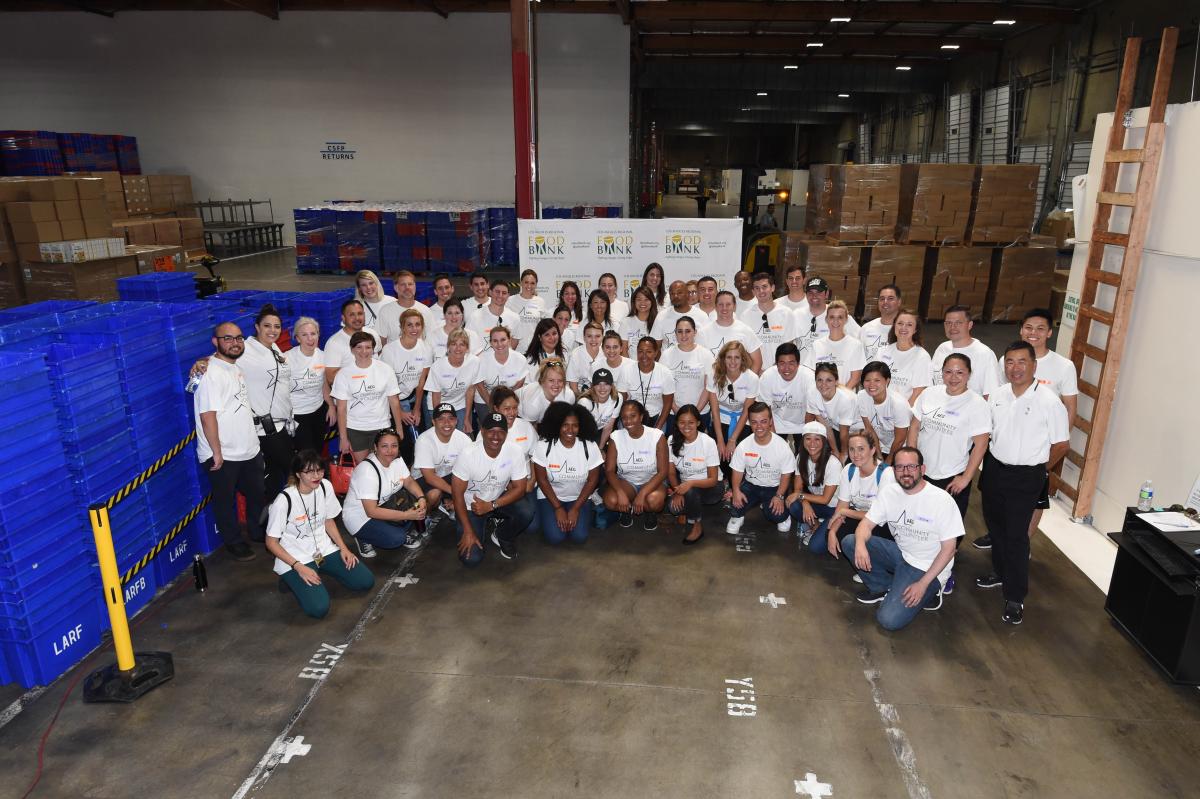 In conjunction with AEG's longstanding relationship with the Los Angeles Regional Food Bank and AEG's core principles of public service, community outreach and volunteerism, more than 70 employees from AEG's Los Angeles offices spent the day preparing food kits at the Los Angeles Regional Food Bank in Commerce, Calif. on Aug. 29.
Following welcoming remarks from AEG President and CEO Dan Beckerman and a food bank orientation, AEG employees assembled and packed more than 1,400 food kits to be distributed to seniors living in the greater Los Angeles area.
Since 1973, the Los Angeles Regional Food Bank has distributed more than one billion pounds of food to people in need throughout Los Angeles County and conducts ongoing hunger education and awareness campaigns.
In addition to AEG's many foundations and programs that focus on public service initiatives, community outreach, and volunteerism, AEG has contributed more than $100 million in direct financial and in-kind support of charitable, community and civic programs over the past 10 years.